Planning before shipping cattle can save big dollars in reduced shrink
Planning before shipping cattle can save big dollars in reduced shrink
Keeping an eye on the clock when it's time to gather and load cattle might be the most powerful way to manage shrink.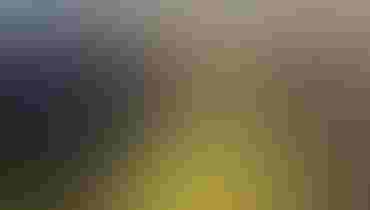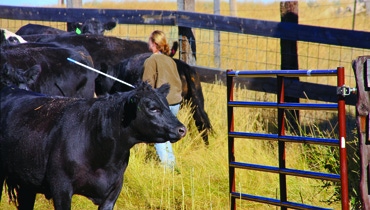 By Heather Hamilton Maude
Generally speaking, the two largest cost components in a livestock marketing situation are shrink and transportation costs. And, shrink is one area of marketing with management opportunities, says Chris Bastian, a University of Wyoming associate professor of agriculture and applied economics.
"It's your job, as the seller, to negotiate as much of that away as possible, because shrink means money out of your pocket," he says.
Bastian says producers need to be mindful that shrink is a point of negotiation when marketing livestock, especially in private sales, and it's a way to potentially improve return when marketing each year.
"It's not that cattle buyers are evil; they're providing a necessary service. Their incentive is to try to get the best possible price for whoever they're buying for, and that's just how the market works," he explains.
A general rule of thumb is cattle will shrink 1% of their bodyweight per hour for their first few hours off feed and water, and continue to shrink at a lower percentage of their bodyweight after those first hours. He adds that the first couple of hours are primarily excretory shrink, followed by tissue shrink.
"Cattle will gain excretory shrink back fairly quickly upon being put on hay and water, but tissue shrink is a loss of moisture in the muscle mass. That takes longer to gain back (a few days)," he adds. He notes that, depending on the weighing situation, the buyer can end up with a lot more weight in cattle than he originally purchased, due to shrink.
"There has been research done that shows you can lose up to 5.5% in about eight hours, that's 44 lbs. on an 800-lb. steer. So, if you're selling that animal for $1.10/cwt., that's $48.40/head that you're sacrificing in terms of pay weight. Multiply that out over however many steers you're marketing, and it becomes a large number fast."
Keep animals close by
But, there are some management steps to reduce that number. Curtis Rankin, whose family buys and grows thousands of spayed heifers each year on grass in multiple western states, offers this advice:
"One thing we do is have the cattle close to the corral prior to shipping. We usually save pastures back and put cattle into those 'shipping pastures' right next to the corral the night before we load out. That way, they're on fresh feed and get a big fill before we bring them in.
"We've also gone to several Bud Williams schools, where we learned how to work with yearlings to get them settled and prevent walking. When we're done trailing, we'll go out and spend time with them until they quit walking and start spreading out and eating, so they're full and calm the next morning instead of stirred and hungry.
"We also try not to put more than 600 head in the corral at once. Of course, that number depends on the size of your corral and its layout, but for us, its 600 head. Then we have two scales set up, our portable scale and a permanent scale, and we can weigh those 600 head in under an hour," Rankin says.
"If we're shipping more than 1,000 head, we'll go back out after the first 600 are done and gather the next bunch, which we'll have in another pasture adjoining the corral, and we'll get them in and weighed next. It's all about how you handle them, and getting them across those scales as quickly as you can," he explains.
Pasture sorting helps, too
Lance Creek, WY, rancher Shannon Bruegger also pasture-sorts his yearlings a couple of weeks prior to shipping. Another timesaving trick he utilizes is sorting his pairs by calf sex at branding in order to reduce time spent handling cattle on sale day.
"When you can just come into the corrals and go across the scales, it really minimizes the actual shrink those cattle experience. Buyers will often want to go through the bunch and pick off any they don't think fit prior to weighing, but you should always weigh all your cattle first, then go through and sort and work them," Bruegger says. "You're probably already losing between 0.5-1% just getting them into the corrals and across the scales. If you let a buyer sort on them for 30-60 minutes prior to weighing, that's an additional 0.5-1% loss in your pay weight," he says.
Bruegger says having everyone and everything organized and prepared goes a long way. That means having your corrals ready, and health and brand inspectors, as well as truckers, there at a certain time.
"If you have your cattle in and sorted, and a gate breaks and they all mix, you've just cost yourself time and weight resorting them. If you have to wait 20 minutes for the brand inspector to show up after you're done sorting, they're losing weight. If a truck is late, you have to wait on him, and the first truck isn't going to leave without him; so, unless you weighed on the ranch, you're losing money that entire time. Those little things can really make a difference," he says.
Minimize stress
Rankin has witnessed instances where producers run all cows and calves into an alley for sorting.
"That's a mistake because those calves can get a little mashed and stressed that way. I feel it's more efficient to sort cows out of a pen, then run the calves into an alley to sex sort.
"Doing it that way, if you've got enough crew, you can be sorting the cows off and sexing calves simultaneously, and everyone can be done at just about the same time," he says.
Rankin also hires out his portable scales to ranchers who want to weigh on their ranch and don't own a scale.
"One outfit has used my scales multiple years. In the second year, I commented that if they tried sorting as I do to reduce the amount of time cattle spend in the corral, it would make them lots of money. I helped, and we got done 1½ hours sooner than the year before. That was a 2% shrink we saved on 400 head of 400-lb. calves, which comes out to 8 lbs./calf, which is, at a minimum, $3,200 more in their pocket."
Rankin says producers often don't realize the true cost of following a system just because that's the way they've always done it.
"People need to keep their marketing options open, and pay attention to what's happening in the entire industry. This is a worldwide market, with worldwide impacts on our local prices. People need to be in tune with what's going on in every facet of agriculture worldwide to make the best decision of when and where to market their cattle," Rankin says.
"Sometime this winter, when you're done feeding and you go in and have a couple hours to work on bookwork, sit down and do a little analysis of your own. Put in the prices you got last year, estimate the shrink-related weight loss, and come up with an estimate on how much pay weight you had at the end of the process. Then you can multiply those pounds lost by the price you got, and that's the estimate of how much it cost you to sell in that market," Bastian suggests.
Bastian recommends then using that number as a breakeven to compare different marketing options, and determine if you're ahead or behind with your current choices.
"Maybe you can make some changes and put a few extra dollars in your pocket. Sometimes people get fixated on the price they received, as opposed to the marketing costs they incurred as a result of accepting that price in that market. Being mindful of those marketing costs can make you more money," Bastian says.
Subscribe to Our Newsletters
BEEF Magazine is the source for beef production, management and market news.
You May Also Like
---