Proposed tariffs weigh on markets
Proposed tariffs weigh on markets
Escalating trade tensions add market volatility and threaten continued year over year growth in U.S. beef exports.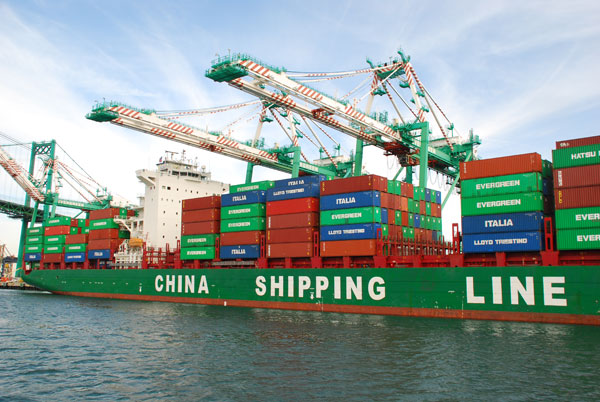 Trade and tariff rhetoric between the U.S. and China accelerated this week, fueling violent swings in commodity and equity markets, while broadening the shadow of market uncertainty.
 
Never mind the tariffs imposed last month on steel and aluminum imported to the U.S. by some countries. In simple terms, the battle between China and the U.S. began percolating last August when the administration instructed the office of the U.S. Trade Representative (USTR) to launch an investigation under the Unfair Trade Act of 1974, referred to as the USTR Section 301 investigation of China's Acts, Policies, and Practices Related to Technology Transfer, Intellectual Property, and Innovation.
 
Based on findings of that investigation, President Trump announced late last month that the United States would address China's unfair trade practices—including the forced transfer of United States technology and theft of U.S. intellectual property—by imposing $50 billion worth of tariffs on Chinese imports to the U.S.
 
China responded last weekend by announcing new tariffs on U.S. pork and some fruits.
 
On Tuesday, the USTR published a proposed list of products imported from China that could be subject to the new tariffs.
 
A day later China issued proposed tariffs on a long list of U.S. goods traded to China, including tariffs on 25% of the agricultural and food products it imports from the United States, including U.S. beef.
 
On Friday, according to the White House Press Office, the Trump administration directed the USTR to determine if an additional $100 billion worth of tariffs would be appropriate under section 301. All of the tariffs the U.S. is considering are subject to a public comment and public hearing process.
 
Considering the potential impact of additional Chinese tariffs on U.S. beef and pork, Glynn Tonsor, agricultural economist at Kansas State University, explains, "The Chinese market for U.S. red meat indeed remains highly valued both today and for the foreseeable future. However, the U.S. export portfolio is more diverse than in the past, and hence likely less impacted by any changes in trade with any single country."
 
Tonsor provides an insightful factsheet that summarizes the relative concentration of export destinations for U.S. beef and pork.
 
In it, he explains, "The Herfindahl-Hirschman Index (HHI) is an often-used measure of market concentration where lower values reflect less concentration and a value of 1 reflects reliance on one sole country."
 
By that measure, market concentration is relatively low for both U.S. beef and pork exports. The HHI for pork last year was around 0.20; about 0.18 for beef. 
Beef exports continue strong
 The most recent statistics from the U.S. Meat Export Federation (USMEF) underscore the value of international beef and meat trade to domestic producers.
 
U.S. beef export volume in February was 11% more year over year at 100,593 metric tons. Beef export value increased 18% to $599.8 million. Although that's the lowest monthly value total since May 2017, it's the highest on record for the month of February. For the first two months of the year, beef export volume is 10% more than last year and value is 20% more at $1.22 billion.
 
February beef export value averaged $322.29 per head of fed slaughter, up 16% from a year ago. For the first two months, per-head export value averaged $306.69, up 15%.
 
U.S. exports of pork and lamb also were higher year over year in February for both volume and value.
 
"Red meat exports are off to a strong start in 2018 and continue to deliver excellent returns for U.S. producers," says Dan Halstrom, USMEF president and CEO. "The outstanding level of export value per head slaughtered is especially encouraging at a time in which U.S. meat production is high and the trade climate is somewhat volatile.
 
"Through all the uncertainty, international customers remain very committed to U.S. pork and beef. This reinforces the importance of having experienced USMEF staff members located in key markets, working every day to maintain customer loyalty and reinforce the United States' reputation as a reliable supplier."
Subscribe to Our Newsletters
BEEF Magazine is the source for beef production, management and market news.
You May Also Like
---