Putting market knowledge to work
Putting market knowledge to work
Understanding a sell/buy approach, and the important of value of gain vs. cost of gain can put money in your pocket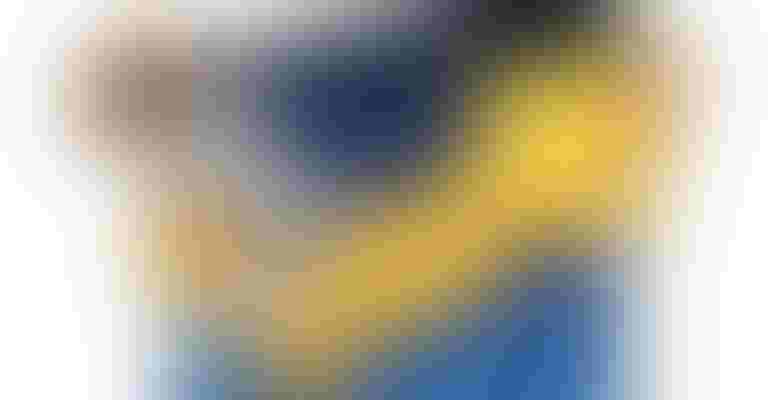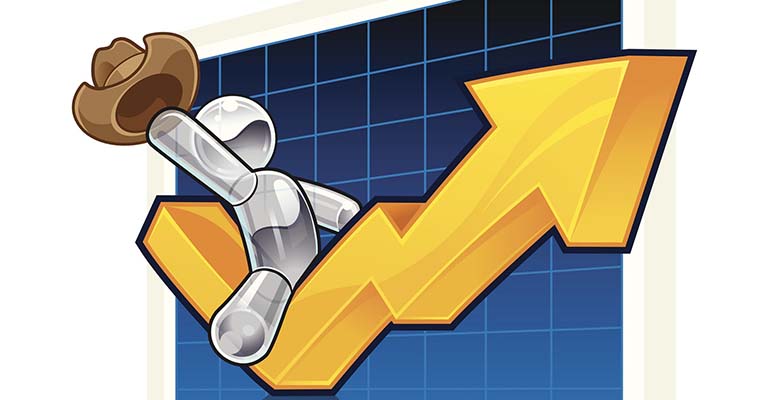 Watch each Friday for Doug Ferguson's Market Intel blog on Beef Producer and BEEF magazine.
vectorbomb-ThinkstockPhotos
This week we saw feed yards dump train loads of heavy feeders at auctions. This happens when they have been losing money for a while. They often call this practice "damage control" because they are trying to reduce the amount of money they are losing.
Fats have been and remain undervalued, so this practice seems like a good idea. Thing is our biggest advantage is marketing skill. The fact that there is an over abundance of ignorance when it comes to marketing means we can run circles around the other guys with just a little knowledge of sell/buy marketing.
When implementing sell/buy marketing we make our profit on the buy. We have complete control over this, because if the cattle we are bidding on get too high to hit our profit target we simply quit bidding. When using buy/sell marketing we are constantly keeping our fingers crossed the market will go up to bail us out.
That's what we saw this week, some feed yards gave up hoping the fat market will go up enough to bail them out.
One feed yard's order buyer was plowing hard into six weight steers. Based off the fat cattle price last week those six weight steers as a replacement buy were a $235 per head loser. However compared to the heavy feeder steers they sold; those six weights were a $95/head loser. Damage control. Mission accomplished. They are feeling smart but if we are handing out letter grades this still gets an F because the original goal was profit and they failed to accomplish that.
Weight, cattle and profit
Part of excellent marketing is knowing when not to put weight on. The cattle the feed yards sold were 10 weights. Now while they realized they shouldn't make them any bigger the 10 weights were still undervalued since they only brought $14/head more than nine weights.
If we sold nine weight steers and replaced with four weight steers, we would have a Return on the Gain of around $1.35. If we have a Break Profit Cost of Gain of $1.20 (profit is figured in as an expense) this trade would net us an excess profit (more than what was penciled in originally) of $75/head.
I continually write that we must relax and take what the market gives us when it wants to help us. Above is an example of doing that, right behind an example of fighting the market.
I will repeat that marketing skill is our number one advantage, and the real world examples above illustrate that. The mainstream guys are focused on performance, performance, performance. They have implant programs, and rations running on red line all the time. Yet even with all that they fail to market well, therefore they focus on damage control instead of profit. They can tell you the ADG and feed conversion on a pen, but they can't tell you the ROG. Since they can't calculate ROG there is little chance of capturing a profit which was the original goal.
I pointed out the 10 weights only brought $14 more than the nine weights. This is a perfect example of giving your feed away. The pounds of feed each animal consumed to gain that 100 pounds was worth more than $14. This is where the stale joke of the cattle doing well but not doing a good job of marketing the corn comes from. If we are excellent at marketing we will capture full value of the feed and make a profit on the cattle too.
Beyond cattle feed yards
It's not just the feed yards, cow calf operations do this too. If they own the pasture and hay ground, they don't charge the full opportunity cost of selling the hay or pasture rent against their cows. They just charge a little for machinery cost for haying and the property taxes. Then when they sell calves, they think they made all this profit on the cattle, when in reality they probably didn't even capture the full value of the grass or hay the cows consumed.
How can we state we made a windfall profit on cattle when we didn't even capture the full value of the feed they consumed? This is an example of not managing the inventory triangle of feed, money and livestock I mention from time to time.
You see, all this performance stuff everyone is focused on doesn't matter without sound marketing skill. With sound marketing skill we can navigate around short comings and still make a profit. If we nail the performance stuff and have marketing skill we then have a combination that can't be beat.
We hear or read things all the time about profitable traits. A special herd sire is supposed to increase your weaning weights making you more money. There is only so much nutrition in your pasture that will unlock only so much of that genetic potential. That profitable trait will fail to live up to the hype. Or we can have a pen of steers that gain over 5# a day in the feed yard but that isn't going to matter if we continue to buy the overvalued and sell the undervalued cattle.
The only profitable trait in this business is in the person doing the marketing, and they either have it or they don't. The good news is if they don't they can learn sell/buy marketing and then they'll have it, and they can pass that knowledge down to their kids by teaching it to them.
Eye on the cattle market
This week steers and heifers had a favorable VOG up to that nine weight mark, with steers having a slightly better VOG through the spectrum. Unweaned cattle sold at a discount but there were not enough to trend. Feeder bulls were 20-30 back. Buyers showed favoritism to multiple load sized groups.
Some sale barns are scrapping their summer schedule and going back to regular weekly sales next week. Although I have not heard anything yet about additional calf specials it may be a good idea to give your rep a call and check.
You can learn more at mrcattlemaster.com.
Note: You can get personal insight from Doug Ferguson at Husker Harvest Days, September 14-16 in Grand Island, Neb. Mr. Cattlemaster will be speaking each day at 11 a.m. in the livestock demonstration area on the northwest side of the show lot. It's your chance to meet him and get insights on his sell/buy approach in person. Make plans to attend.
Subscribe to Our Newsletters
BEEF Magazine is the source for beef production, management and market news.
You May Also Like
---