Ranchers Provide Brain Food For Local Students
Ranchers Provide Brain Food For Local Students
Ranchers in Baker County, OR, are beefing up their local school lunch programs.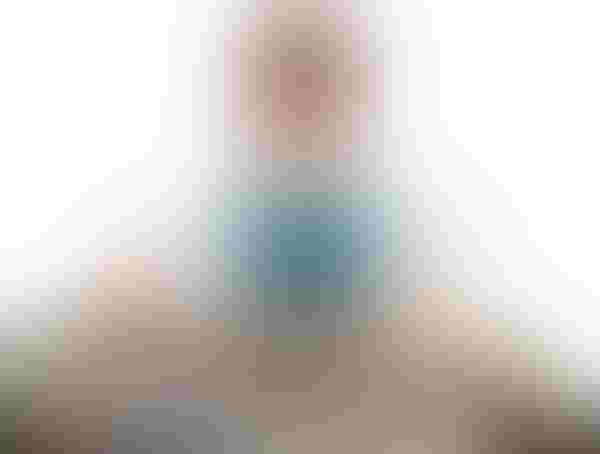 Fish sticks, chicken nuggets, and mac and cheese make up the core of most school lunch programs. Ranchers in Baker County, OR, are ensuring their school kids eat a little higher on the protein chain.
Beef For Schools began as a simple project in January 2009 – by Oregon cattlemen Dan Forsea, Meb Dailey and Dwight Saunders – to put beef back on the menu at the Pine Eagle School in Halfway, OR. They donated five cows, paid for the meat processing, and gave it to the school for their student lunch program.
That same year, Bob Harrell, of Harrell Hereford Ranch in Baker City, realized his daughter's school wasn't serving beef, so he donated 200 lbs. of beef tri-tip, and cooked it on an outdoor grill for the entire school's lunch. Parents were invited and the members of the Baker County Livestock Association (BCLA) helped with the effort. In addition, Baker County Cattlewomen held educational sessions on the beef industry in the classrooms before lunch was served.
The tri-tip lunch and beef donations were well received by BCLA, and the idea to provide beef to all schools in the county was born.
"The ranchers were all behind it, so we organized a shipment for July of that year and did a fundraiser to help pay for the processing costs," says Martin Arritola, BCLA president.
25,000 lbs. donated
The processing costs vary by carcass weight, but range from $450-$550/head, which includes a brand inspection, USDA certified kill and packaging, Arritola explains. BCLA members transport the cows 115 miles to the closest USDA facility, Northwest Premium Meats in Nampa, ID, for processing. The meat is transported back to Baker County in a frozen meat truck.
The costs BCLA is unable to cover through fundraisers and donations are picked up by the six schools/districts receiving the beef. About 2,400 students benefit from the program.
"We estimate we've provided about 25,000 lbs. of hamburger since 2009," Arritola says. "Conservatively, the beef, averaging $500/head, would bring the total donations to $30,500."
Since that first year, 36 ranches have donated 61 cows. They try to make two shipments in the fall and one in April, which Arritola says matches up with the availability of cull cows.
"Kids are being exposed to more beef, the school lunch programs benefit nutritionally and financially, and it has helped promote the industry," Arritola says. "The idea has also spread to other counties in the state, and now local farmers are also donating potatoes to the schools in a similar program."
Jessica Wickert, food service director at the Baker 5J School District, says ground beef through the USDA's Farm Service Agency fluctuates from $2-$3/lb. On a 2,000-lb. donation of ground beef, the Beef For Schools program saves the district $4,000-$6,000.
"We're definitely serving more beef now, while maintaining a balance throughout the school menus," she says. The ground beef is used in everything from hamburgers and spaghetti to enchiladas and Mexican pizza, with other cuts used in stir fries, pot pies and beef stroganoff.
By the way, BCLA's goal is to provide 20 cows, including processing costs, to the schools each year, which amounts to about $8,000 in donations.
Debby Schoeningh is a freelance writer based in North Powder, OR.
Subscribe to Our Newsletters
BEEF Magazine is the source for beef production, management and market news.
You May Also Like
---