Taking life lessons from the basketball court
Taking life lessons from the basketball court
Raising cattle is more than a game but like basketball executing on the fundamentals makes a difference.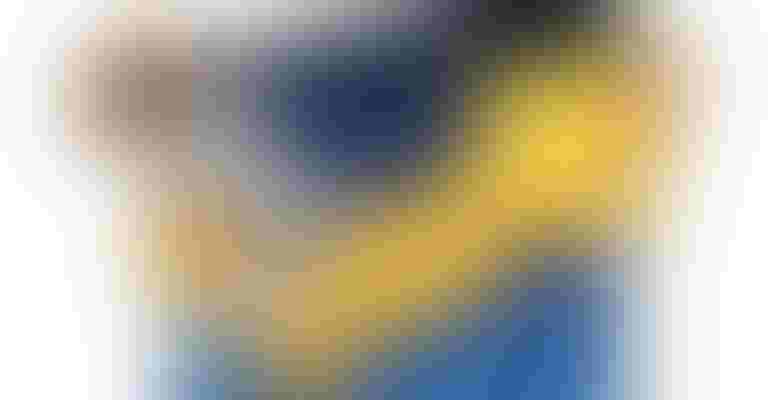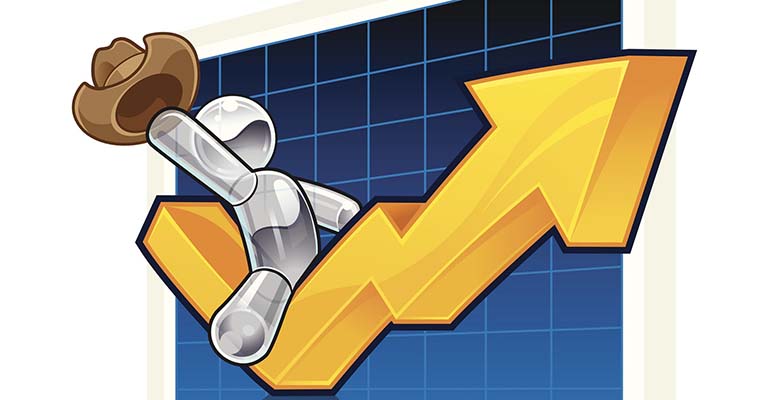 Watch each Friday for Doug Ferguson's Market Intel blog on Beef Producer and BEEF magazine.
vectorbomb-ThinkstockPhotos
Tuesday, I spent five dollars to get into the local high school girls basketball game. It was the best five bucks I spent this week. Not because we won, but because of what I saw
The team we played beat us earlier in the season. Our team was also coming off an embarrassing loss. This game was the district final. Winner goes to State, loser is done.
Emotions and nerves were running high. The crowd, and especially the student section, was louder than ever. Our home team fell behind by double digits and were visibly upset. It didn't look good. Not only were the girls playing a good team, the refs were also against them
I would love to know what our coach said to them at half time because our girls came out the second half and looked like a completely different team. Their composure was better, and their defense was much improved. This allowed them to battle back and chip away at the other teams lead.
The game was all tied up late in the fourth quarter. With only a few seconds left our team missed a lay-up and we went into overtime.
They put 4 minutes on the clock for over-time. I did not like our chances then simply because the opposing team had been scoring points in bursts. Our girl's defense held them in that time, and with only a few seconds left on the clock it was tied.
Everyone knew who was going to take the last shot for our team, and she was guarded tightly. She passed the ball off to a teammate who took the shot from the three point line. The ball swished through the net as the buzzer sounded and the back board lit up. Our girls are going to State!
Our girls tried hard. There was a ton of effort put out by both teams. That other team tested our girl's resolve, and they found a solution. I was grateful my daughter was there to witness this. Twice this season her team was in a similar situation. My daughter and one other teammate were the only ones that didn't give up. Even the coach gave up. We lost those games when we shouldn't have. This high school game reinforced what I've been telling her all winter "winners run with winners and they do winning things together."
I noticed how the younger girls, my daughter's age, reacted. They were excited, jumping up and down, screaming. I then thought the bar has been set. They know what the expectation is now. There is a culture of winning in that gym. There is a program in place to make sure that continues.
I noticed how parents interacted with their kids after the game. Some were warm and supportive. Some were ice cold, ignoring their daughters. Warren Buffet said in an interview the most important thing he got from his parents was unconditional love.
The games are broadcast on YouTube, and the recording is posted there. My daughter came home and immediately turned on the replay. The announcer was telling how one of the plays our girls ran during the game was shown to our coach right before the game. During a timeout he drew the play up on his clip board for the girls to see and they went out and ran it. They've never seen this play before, so they never practiced it. They were coachable, they trusted him, they trusted each other, and they trusted in themselves. They trusted the process.
More than a game
There's a lot here besides a game. Hard work, dedication, all those hours in the gym training. I've told my daughter that championships are won during the off season. I am going to include fundamentals here. If our girls were better at fundamentals they could've avoided some turnovers and made that layup at the end of the fourth quarter.
There was the support of friends and family that created a positive environment.
Most importantly there was the effort. The resolve that led to the solution to win that game. This mindset is what creates the culture and sets the expectations into the future.
What are we going to teach our kids? It's the most important thing we will ever do. I've told my daughter since she was very little the biggest word in the cowboy dictionary is "try", biggest meaning most important. The amount of effort we put out to do something is so important. A world champion weightlifter said that effort is a force multiplier. If you put out 100% effort in the gym training, and put out max effort at a competition, you will win that competition.
What kind of effort, or try, do we display for our kids? Things get difficult and we give up. We say it's impossible. Or that some force, like the packer, or the weather, or markets, are against us. If you give up once, it's easier to give up again, and then we have a habit. We created a culture of giving up. Or do we show resolve? Do we open up our minds and find a solution to win, to get the result we desire?
What about that supportive environment? Do we tell our kids the only way to get into agriculture is the tomb, womb, or alter? Do we tell them to get a degree and a good job with benefits? Ya know working for the man. Do we tell them it's impossible? Or do we tell them it's a labor of love, and they'll never get paid for their time? The list goes on. This is not a supportive environment.
I am real, I get it. It is hard and our kids need to know that. But do you remember the part about fundamentals earlier and making that layup? Do we practice fundamentals in our business daily? How many cattle squares do you practice daily? When was the last time you calculated the intrinsic value of your breeding herd? How about implementing the basics of great stockmanship? I was on the phone this week with several backgrounders and discussed/compared Cost of Gains. There was a wide range, and through our discussions I believe stockmanship is the primary reason for that spread.
A look at the markets
This week the local cash bid for corn got up to $7.30, and diesel went up 70 cents from Monday to Thursday. Do you move forward and earn some money, or do you give up, or take a loss? What will you teach your kid?
I was curious about what $7.++ corn will do to the COG, and the price relationships of cattle. If fats don't go up, we will see feeder markets become inverted if feedyards are to remain profitable. Very few people will know what to do if this happens. This is where sell/buy marketing skills will shine. Many will say money is under-valued and suggest hanging on to it. Why would you hang onto money with the rate of inflation we are seeing? If people suggest this and say that it's too hard to earn money it's because they do not understand how to use that part of the inventory triangle.
In the present feeder steers are becoming over-valued to fats with the rising price of corn. Feeder heifers are the best buy back.
It is a typical spring market. Anything that is perceived as a grass puller is getting overvalued, and the Value of Gain is strong up to the point where it is perceived as too big to be a grass calf. From there the VOG is getting squeezed hard. This is why we need to know what our cattle weigh and what our COG is, and keep it competitive.
I watched a female sale this week that was outside the drought area. I was shocked at the prices paid there when taking quality into consideration. The second and third calvers were selling high and bred females held up pretty well until the broken mouth cows. There was a huge drop in value there. Bred heifers didn't seem to have many fans in the crowd of buyers there.
Cow/calf pairs were selling at a big premium that greatly exceeded the value of the calf. The three in one pairs caught an additional premium. This was a sellers' market
This week feeder bulls were up to 30 back, and unweaned cattle were even money on flyweight steers and up to 14 back on heavy steers. Unweaned heifers were 8-14 back. Replacement quality heifers caught a 4-11 dollar premium.
Subscribe to Our Newsletters
BEEF Magazine is the source for beef production, management and market news.
You May Also Like
---