Top 10 consumer attitudes on foods revealed in new survey
Top 10 consumer attitudes on foods revealed in new survey
A new survey indicates consumers want sustainable, organic, natural foods that ward off heart disease, but they aren't necessarily sure how to choose the best foods to meet their health goals.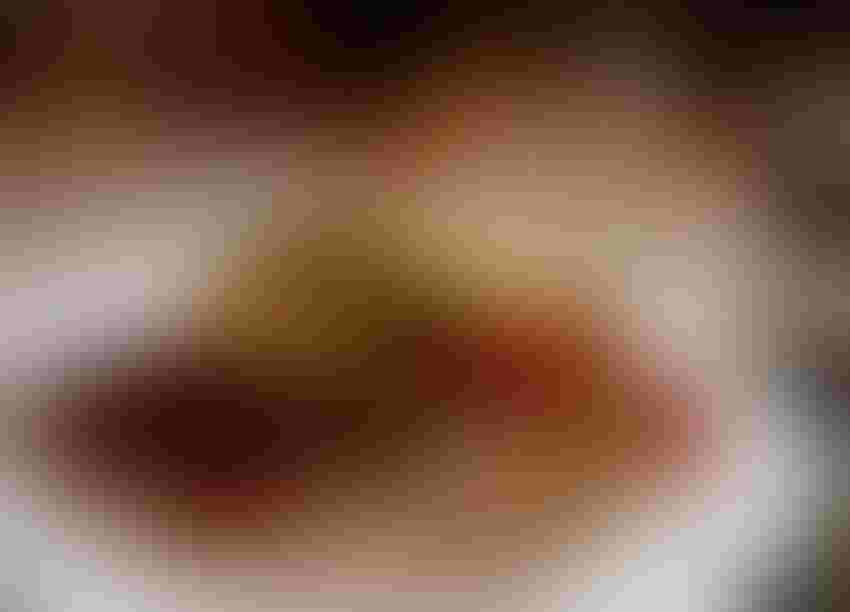 What's on your plate? Do your regular meals look similar to what other Americans are eating?
The 13th Annual Food and Health Survey was released last week by the International Food Information Council (IFIC) Foundation and reveals consumers' dietary preferences, food spending habits and overall perceptions about nutritional choices and its impacts on health and wellness.
Through an online survey, IFIC evaluated the responses of 1,009 Americans ages 18-80. Here are some of the most interesting findings from the report:
1. More than one-third of respondents reported following a specific eating pattern or diet within the past year, about two-and-a-half times the number (14%) from 2017 when it was an open-ended question.
2. Of those following a specific diet, intermittent fasting ranked the highest at 10%, followed by Paleo, 7%; low-carb, 5%; Whole30, 5%; high-protein, 4%; and ketogenic/high-fat, 3%. What's more, younger consumers (age 18-34) were more likely to follow a specific eating pattern than those 35 and above.
3. The notion that there are good foods and bad foods is becoming a more popular perception. Sugars are largely blamed for weight gain, according to 33% of survey participants, followed by carbohydrates at 25% (up from 20% in 2017).
READ: It's a full-blown partisan farm food fight
4. Heart health is a huge goal—20% ranked cardiovascular health as a top benefit to eating healthy, but consumers aren't sure how to achieve it.
According to the IFIC report, "Almost all consumers are interested in getting specific health benefits from food or nutrients, but consumers don't know, and remain confused, about how to achieve these desired outcomes. Only 38% are able to name a food they would seek out to help with their top health concern. Protein was most frequently identified (10%), followed by vegetables (7%), vitamins and minerals (5%) and fruits (4%)."
5. The IFIC report also found that 80% of consumers said there is a lot of conflicting information about what foods to eat or avoid. Of those people, 59% say that conflicting information makes them doubt their food choices—but the data show a troubling disparity among ethnicities, with those who doubt their choices as a result of conflicting information rising to 78% of Hispanic consumers.
6. Consumers want organic, natural and sustainable foods. Shopping decisions based on "food values" continue to be a top priority with 29% saying they prefer to buy products with an organic label, up 25% from 2017. Even more popular is the natural food label with 37% of shoppers buying foods and drinks with this label, up from 31% from 2017.
READ: Move over kale; steak is the new superfood
7. Sustainability continues to be a big buzzword with a whopping 59% saying it's important to choose foods that a produced in a sustainable way, up from 50% in 2017. According to IFIC, "Out of those 59% who believe sustainability is important, their top two most important individual factors of sustainability increased significantly over 2017: 33% in 2018 said reducing pesticides was their top priority, up from 27% in 2017, while ensuring an affordable food supply increased to 16% in 2018 from 10% last year."
8. IFIC also reports, "Context is also key in how consumers perceive the healthfulness of two products with otherwise identical nutritional content. When asked to identify the healthier of two products with the same Nutrition Facts Panel, 40% perceived one labeled "non-GMO" as healthier vs. 15% for one with genetically engineered ingredients.
9. The survey also revealed that consumers place the most trust in government agencies (when given the choice of 14 sources). In 2018, 19% of consumers said they often get such information from a government agency, nearly double the 11% in 2017, and 38% said they trust government agencies as an information source, up from 25% in 2017.
READ: Hormones by the numbers: Stats to share with consumers
10. Yet, despite consumers trusting government agencies for information, they do not follow USDA's MyPlate recommendations. According to IFIC, "USDA's MyPlate recommends that our plates are about half fruits and vegetables, with the rest of the plate divided up by grains (half of which should be whole grains) and protein, with dairy represented by a separate circle next to the plate.
"What we really eat diverges from the recommendations, with protein leading the way at 38%, followed by vegetables (29%), grains (21%) and fruits (12%). About half (48%) said they include dairy often or always; only 2% said they never include dairy products."
So how can the beef industry best use this information? A few things stick out to me the most.
For starters, despite survey respondents placing the most trust in government agencies for health and food information, we know that the majority of Americans don't follow or don't consider USDA's MyPlate as the best diet to follow. This fact was reinforced by the survey indicating that 38% of our plates are filled with proteins.
We also know that in 2018, Americans are projected to consume a record amount of red meat and poultry. Animal fats and proteins are clearly center stage in our nation's diets, and this enthusiasm for meat gives our industry the opportunity to promote our products and grow domestic beef demand even further.
Second, I was surprised that 59% of respondents (and 78% of Hispanic consumers) are confused about their food choices. Clearly, this confusion is fueled by conflicting information, an abundance of labeling claims to choose from and an anti-modern agriculture rhetoric being pushed by the media and activists. Consumers deserve truth in labeling, and they deserve transparency in what they are purchasing and how it might benefit their long-term health.
Finally, given that more than one in three Americans are currently following some type of diet, I am encouraged that many of the diets listed centered around eating meat, such as Paleo and ketogenic.
This tells me that consumers are seeing a value to animal fats and proteins; they aren't just eating these products because they taste good, but because they see benefits to their health, function and overall wellness. Consumer sentiments are changing in our favor; we need to take advantage of it!
With the summer grilling season in full swing, let's up our ante in promoting beef and enthusiastically sharing how we prepare it and how it fuels our busy days. With great taste, superior nutrition and a wonderful story of animal care and environmental stewardship on our side, it's an easy story to tell. The consumer is listening, so let's get to work!
The opinions of Amanda Radke are not necessarily those of beefmagazine.com or Farm Progress.
Subscribe to Our Newsletters
BEEF Magazine is the source for beef production, management and market news.
You May Also Like
---