Trending Headlines: McDonald's, JBS, fake meat, Brazilian beef
Trending Headlines: McDonald's, JBS, fake meat, Brazilian beef
JBS goes all in on cell cultured meat. New predictions for meat in 2022. McDonald's under scrutiny for climate footprint.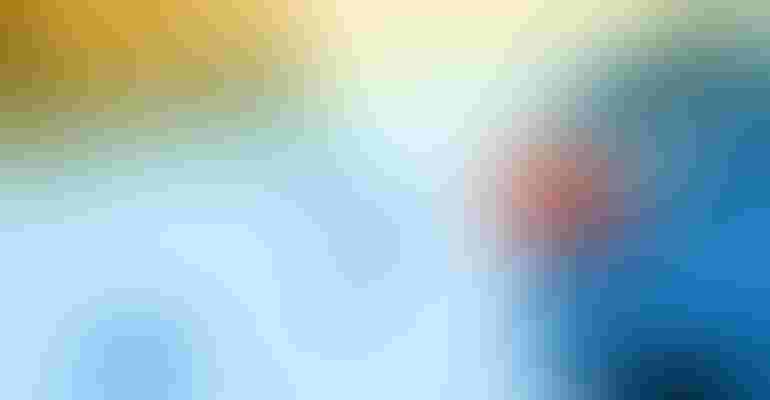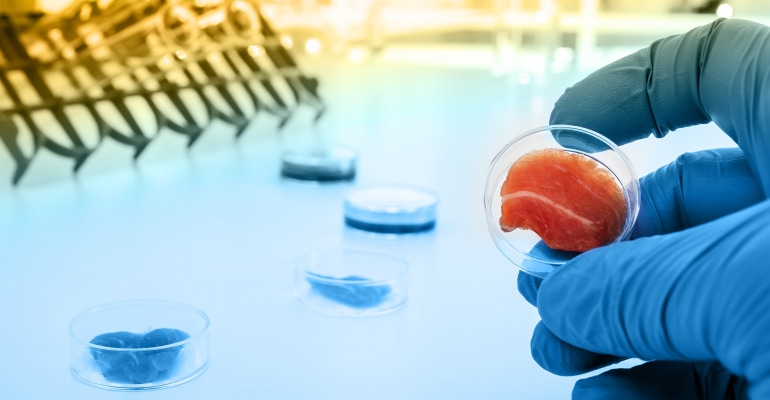 Well, this week's Trending Headlines won't give you any warm fuzzy feelings. What I'm quickly realizing is that if we as cattle producers want to create positive press that results in positive results in our own operations, then we must rely on ourselves to get it done.
Browse these headlines, and keep your chin up. There are many, many opportunities for beef producers, despite the blatant agenda to strip producers off the land and beef off the table under the guise of improving animal welfare, the planet, and human health.
1. "McDonald's struggles to fix its massive methane problem" by Ben Elgin for Bloomberg
Elgin writes, "Long-running promises to curb the planet-warming impact of McDonald's hamburgers still haven't resulted in a smaller carbon footprint for its fast food."
2. "Rabobank: Beef prices will stay high" by Pan Demetrakakes for Food Processing
Per the article, "U.S. beef prices should remain high in 2022 due to lower production and increased demand for exports overseas, according to Rabobank's quarterly report on the U.S. beef market."
3. "Predictions for the food & beverage industry for 2022 and beyond" by Louis Biscotti for Forbes
Biscotti predicts, "Plant-based and cell-based continue to rise, but slowly, into a possible niche category. Consumer education is still a must for cell-based to be successful. Because of environmental concerns and the need to feed the world in the future, these products are critical. Further facts supporting growth include a survey that found 80% of consumers believe sustainability is important and nearly 60% would change shopping habits to reduce environmental impact.
"The survey also found that about 64% of shoppers follow a diet or health-related wellness program, up from 49 percent in 2018. Additionally, there's fierce competition as large companies have entered the market for plant- and cell-based foods, namely Conagra, Kroger, Impossible, and Beyond.
Nestle has cultured meat. JBS recently announced plans to invest $100 million in cell-based meat. Redefine Meat also launched a 3D plant-based meat. Slovenia-based Juicy Marbles produces filet mignon-like meat, and Copenhagen's Geranium will make the move to a meatless menu starting in January. The one that really gets me is lab-grown mouse meat cookies for cats."
4. "Montana ranchers push to ban Brazilian beef" by Tom Lutey for the Billings Gazette
Lutey writes, "Support for the ban has produced some unusual alliances among farm and ranch groups. Billings-based R-CALF USA, which perpetually battles in court with the USDA and meatpackers over market practices, finds itself in agreement with the National Cattlemen's Beef Association, which normally aligns with meatpackers."
5. "Cattle futures post new highs, retreat in profit-taking setback" by Karl Plume for Reuters
According to Reuters, "Chicago Mercantile Exchange live cattle futures rose to multi-year highs on Monday but closed lower as profit-taking and technical selling clipped gains, traders said. The spread of a new coronavirus variant sparked demand worries as livestock traders feared renewed restrictions on travel and restaurant occupancy."
6. "JBS to bring cultivated meat to market by 2024 with BioTech deal" by Katy Askew for Food Navigator
Askew writes, "JBS will become the majority shareholder in BioTech Foods. The acquisition marks JBS's entry into the cultivated protein space and comes as the comany, the world's largest protein group, diversifies its portfolio to include emergent areas such as plant-based products."
The opinions of Amanda Radke are not necessarily those of beefmagazine.com or Farm Progress.
Subscribe to Our Newsletters
BEEF Magazine is the source for beef production, management and market news.
You May Also Like
---