Trending Headlines: Ranchers invest $300,000 million in new packing plant
Trending Headlines: Ranchers invest $300,000 million in new packing plant
Ranchers are creating new pathway to success with $300,000 million packing plant. Representatives introduce Cattle Contract Library Act. In-N-Out says "no" to vaccine passports.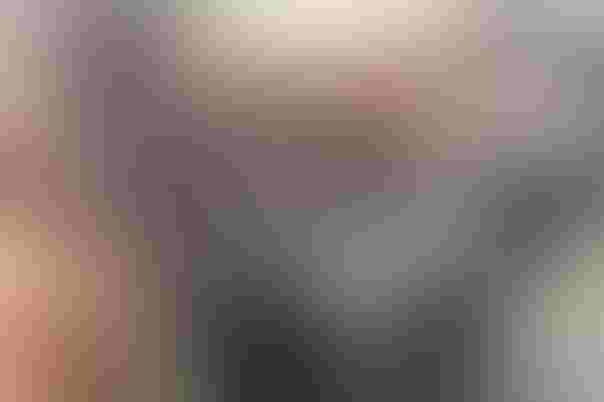 What's new in beef industry news? Today's Trending Headlines cover fairness in cattle markets, a new packing plant, a Congressional effort to address cattle contract issues, a hit piece on cattle and climate, the ongoing supply chain disruptions leading to food shortages, and In-N-Out's forced closure after refusing to enforce vaccination requirements for its customers.
It's a mixed bag of headlines, and I would love to hear your thoughts. Feel free to weigh in on the comments section below.
1. "Unhappy with prices, ranchers look to build own meat plants" by Scott McFetridge for AP
Fetridge writes, "Like other ranchers across the country, Rusty Kemp for years grumbled about rock-bottom prices paid for the cattle he raised in central Nebraska, even as the cost of beef at grocery stores kept climbing.
"He and his neighbors blamed it on consolidation in the beef industry stretching back to the 1970s that resulted in four companies slaughtering over 80% of the nation's cattle, giving the processors more power to set prices while ranchers struggled to make a living. Federal data show that for every dollar spent on food, the share that went to ranchers and farmers dropped from 35 cents in the 1970s to 14 cents recently.
"It led Kemp to launch an audacious plan: Raise more than $300 million from ranchers to build a plant themselves, putting their future in their own hands."
2. "Johnson leads effort to provide pricing leverage to cattle producers" by Congressman Dusty Johnson (R-SD)
According to the press release, "Today, Ranking Member of the Livestock & Foreign Agriculture Subcommittee Dusty Johnson (R-S.D) and Representative Henry Cuellar (D-TX-28) introduced the bipartisan Cattle Contract Library Act of 2021 (HR 5609) which would create a library for cattle contracts within the U.S. Department of Agriculture's (USDA's) Agriculture Marketing Service Department. Currently, cattlemen are unaware of contract terms being offered by packers, leading to a decline in leverage for smaller producers during price negotiations."
3. "Beef industry tries to erase its emissions with fuzzy methane math" by Ben Elgin for Bloomberg Green
Elgin writes, "Scientists with the world's top climate organization made reducing meat consumption an official policy recommendation in 2019, echoing what environmentalists had urged for years: Eating less meat, in particular beef, reduces the large volume of emissions attributed to livestock. That guidance has only accelerated efforts by the beef industry to discredit the notion that strip steaks and cheeseburgers are climate culprits."
4. "In-n-Out livid after city closes San Franciscio restaurant over COVID vaccine rules" by Don Sweeney for the Sacramento Bee
"We refuse to become the vaccination police for any government," Arnie Wensinger, the chain's chief legal and business officer, said in a statement to The San Francisco Chronicle. "It is unreasonable, invasive, and unsafe to force our restaurant associates to segregate customers into those who may be served and those who may not, whether based on the documentation they carry, or any other reason,
5. "Food shortages are the next supply chain crunch" published on Yahoo! Finance
"I never imagined that we'd be here in October 2021 talking about supply-chain problems, but it's a reality," said Vivek Sankaran, chief executive officer of Albertsons Cos., who echoed the laments of other retailers. "Any given day, you're going to have something missing in our stores, and it's across categories."
The opinions of Amanda Radke are not necessarily those of beefmagazine.com or Farm Progress.
Subscribe to Our Newsletters
BEEF Magazine is the source for beef production, management and market news.
You May Also Like
---