Trich confirmed in Utah beef herd
Trich confirmed in Utah beef herd
Once a bull is infected, it remains so for life.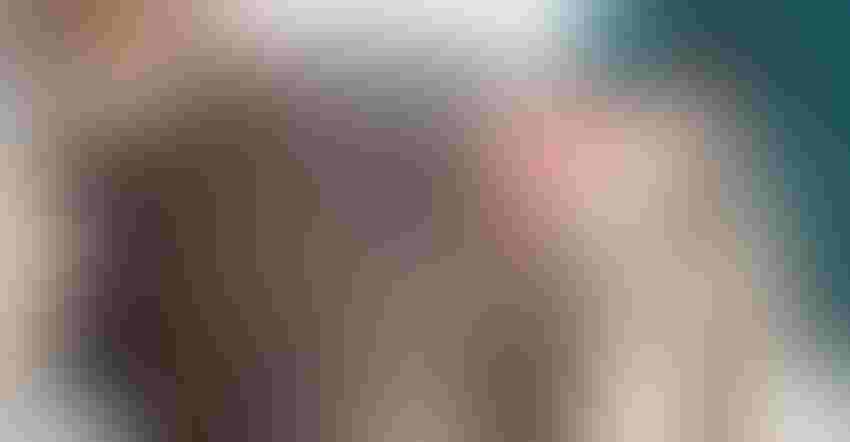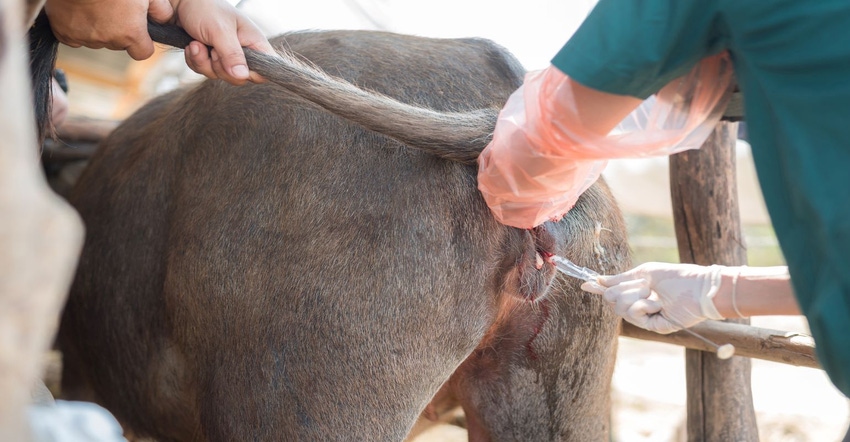 The Utah State Veterinarian's office has identified several cases of trichomoniasis (Trich) positive bulls from a beef cattle herd.
This herd had grazed the summer of 2021 at a grazing association in southern Idaho with several other herds, including at least six herds from Utah. There are ten potentially exposed cattle herds that are awaiting test results; five herds belonging to the aforementioned grazing association and five herds that neighbor the affected properties.
"It is concerning to have this large of an outbreak of Trich in Utah cattle herds," said Dr. Dean Taylor, Utah State Veterinarian. "Our office is working closely with local veterinarians to conduct testing and are taking measures to stop the spread of this disease."
Trich is a venereal disease of cattle caused by a protozoa (microscopic parasite). It is spread between cattle during breeding. Cows generally abort the fetus from this breeding and then clear the infection, but bulls remain infected for life.
According to information from Texas A&M University, although losses are observed in the cow,T. foetus lives on the surface of the penis and prepuce of the bull and in the reproductive tract of the cow. Trich prefers a reduced oxygen environment, and it multiplies in the small folds of tissue (crypts) on the bull's penis. Because older bulls have more numerous and deeper crypts and are more easily infected, using young bulls is part of a disease management strategy. There are no obvious signs of Trich in the male, and pregnancy loss is the only sign of the disease in the female.
Cows exposed to Trich cannot be considered safe in calf until they are at least 120 days pregnant; open cows cannot be considered free of infection until they have had at least 90 days of sexual rest and are examined and cleared by a veterinarian. Only then should they be placed back into the breeding herd. All newly acquired cows that are less than 120 days pregnant should be isolated from the breeding herd. They may be placed in the breeding herd once they are four months pregnant.
Because approximately 2 percent of infected cows will have a swollen uterus that contains pus (pyometra) and remain infective, all open cows should be examined by a veterinarian. Cows with pyometra should be sent to slaughter. There is no treatment for infected bulls; send them to slaughter.
Trich should be suspected in herds with poor conception rates and extended calving seasons. Infected herds can produce conception rates that range from slightly subnormal to 50 percent or lower, depending on the length of time the disease is in the herd and the number of animals that are infected. Conception rates in herds with controlled breeding seasons of 90 days or less will be even poorer. Shorter breeding seasons expose the problem more dramatically and can actually reduce the long-term production and economic losses caused by herd infection.
Because Trich develops gradually and is not readily apparent, it is better to prevent exposing the herd to the disease rather than trying to control or eradicate it. Trich enters a herd or ranch only via infected bulls, cows or heifers. Again, transmission is from infected bulls to cows or from infected cows to bulls. To eliminate Trich from a herd, allow infected cows to clear the infection and eliminate infected bulls altogether.
There is no treatment for Trich and this disease can be economically devastating to cattle herds because of:
· Culling of positive bulls and purchase of replacement bulls
 · Increased abortion rate leading to a reduced calf crop
· Prolonged calving season and lower calf weights at sale
 · Culling of open cows
· Loss of genetics
Utah requires yearly testing of all bulls for Trich, with the exception of dairy cattle who are kept in confinement and bison bulls. Animals from one positive herd moved into the grazing association in 2021 without proper paperwork. It is also suspected that bulls from this herd were leased to other ranches for breeding purposes.
Source: Utah State Veterinarian's Office and Texas A&M University. which is solely responsible for the information provided and is wholly owned by the source. Informa Business Media and all its subsidiaries are not responsible for any of the content contained in this information asset. 
Subscribe to Our Newsletters
BEEF Magazine is the source for beef production, management and market news.
You May Also Like
---