U.S. beef exports continue sluggish
U.S. beef exports continue sluggish
"Given the headwinds U.S. exports faced early last year, including the severe congestion in the West Coast ports, we expected to see year-to-year increases in most markets, but the actual picture was mixed," explains Philip Seng, president and CEO of the U.S. Meat Export Federation (USMEF).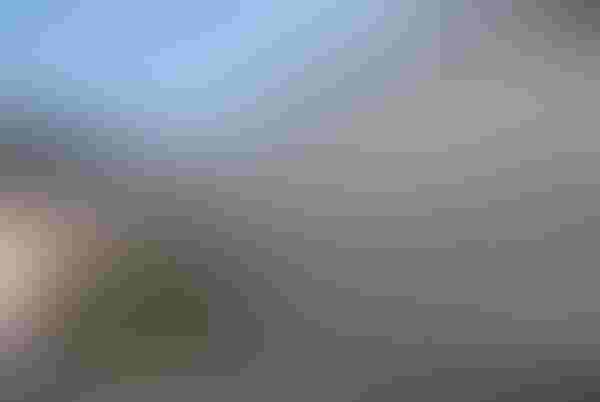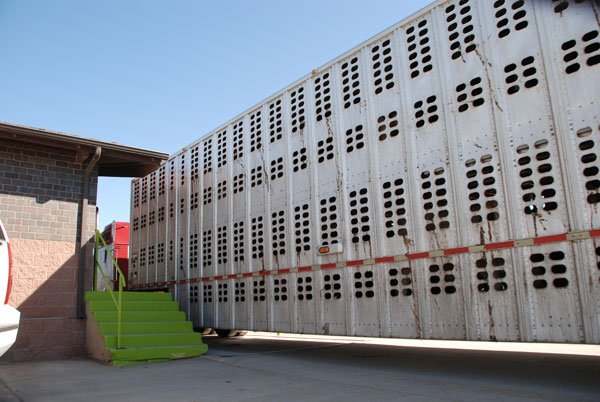 Plentiful global red meat supplies and fierce competition continue to hobble U.S. beef exports, according to statistics released by USDA and compiled by the U.S. Meat Export Federation (USMEF).
Although U.S. beef exports (83,203 metric tons) in February were a shade more than the same time a year earlier, value dropped 18% ($437 million), short of expectations, says Philip Seng, USMEF president and CEO.
Combined volume for the first two months of 2016 was 2% more from a year ago; value was 16% less.
"Given the headwinds U.S. exports faced early last year, including the severe congestion in the West Coast ports, we expected to see year-to-year increases in most markets, but the actual picture was mixed," Seng explains. "Beef exports did rebound in most Asian markets compared to February 2015, but these gains were largely offset by declines in our neighboring markets."
Demand slowed substantially in Mexico, which purchased the most U.S. beef of any country last year in terms of volume. Exports south of the border were 18% less in February for volume and 28% less for value.
Demand was also softer in Canada, the fourth-largest destination for U.S. beef (volume) last year. Exports north of the border in February were 11% less than a year earlier and value was 25% less.
On the positive side of the ledger:
Japan reclaimed its position as U.S. beef's leading volume destination in February with 11% more volume year over year. Although export value was 12% less, Japan was also the top value market. U.S. exports to Japan are expected to recover market share this year, with smaller available supplies (and higher prices) from Australia, as well as recent strengthening of the yen, helping offset some of Australia's tariff advantage.

Exports to Korea increased 28% from a year ago in volume. Smaller domestic production and high prices have helped stimulate demand for larger imports.
Mexico increases beef production
In his weekly market comments this week, Derrell Peel, Extension livestock marketing specialist at Oklahoma State University, explains the potential for increased beef exports to Mexico is likely limited by that nation's growing beef production capacity.
Peel explains that during the past 10-15 years, the Mexican beef industry rapidly expanded federally-inspected cattle slaughter and use of boxed beef technology.
"The SuKarne company can be credited with being well positioned and for recognizing and capitalizing on the tremendous opportunities in Mexican domestic and export markets in the past decade," Peel says. "However, this growth occurred simultaneously with, and depended on, a number of concurrent changes in Mexican food markets and infrastructure."
Mexico has significantly expanded and improved highways over and around the nearly unlimited supply of mountains in the country, Peel says. "These improvements greatly increased the ability of Mexican beef companies to source, assemble and ship cattle over much longer distances to support large feedlots."
Meat distribution systems similarly benefited from improved transportation infrastructure. The rapid growth and expansion of supermarkets and increased use of cold storage and refrigerated shipping all facilitated the growth of large-scale meat processing and distribution.
"I witnessed the initial construction of the first rail port in Torreon, Mexico (near Tlahualilo) some 24 years ago and it is the continued growth and expansion of these facilities that make importing feed grain for the large feedlot operation in the new SuKarne facility logistically and economically feasible," he says.
The recently opened SuKarne facility in Tlahualilo, Durango, has affiliated feedlot capacity of nearly 300,000 head, according to Peel. Their packing plant can process more than 800,000 head of fed cattle and cows per year.  
"The plant will represent a substantial increase in demand for cattle across much of Mexico and will also require large amounts of feed grains for the cattle feeding operations. Much of the feed grain will be imported from the U.S.," Peel says.
Along with the likelihood of limited expansion for U.S. beef exports to Mexico, Peel says the changes will probably limit the number of Mexican calves available for import to the United States. Mexico typically exports about 1 million head of feeder cattle to the U.S. each year. Those that are imported will likely come at higher prices.
"Increased demand for cattle to fill expanded feedlot capacity in Mexico is likely to push domestic cattle prices closer to a balance with the U.S. cattle market and will likely reduce both the incentive to export and the supply of cattle for export," Peel says. "Certainly in the short run, low cattle inventories and the need for herd rebuilding in Mexico will squeeze feeder cattle supplies and likely reduce U.S. imports of Mexican feeder cattle this year and beyond."
You might also like:
2016 market outlook: Here's what to expect
What's the best breeding weight for beef heifers?
Subscribe to Our Newsletters
BEEF Magazine is the source for beef production, management and market news.
You May Also Like
---