U.S. beef faces new challenge in Chinese market: Consumer acceptance
U.S. beef faces new challenge in Chinese market: Consumer acceptance
Rivals from Australia and Brazil have dominated market when U.S. was banned.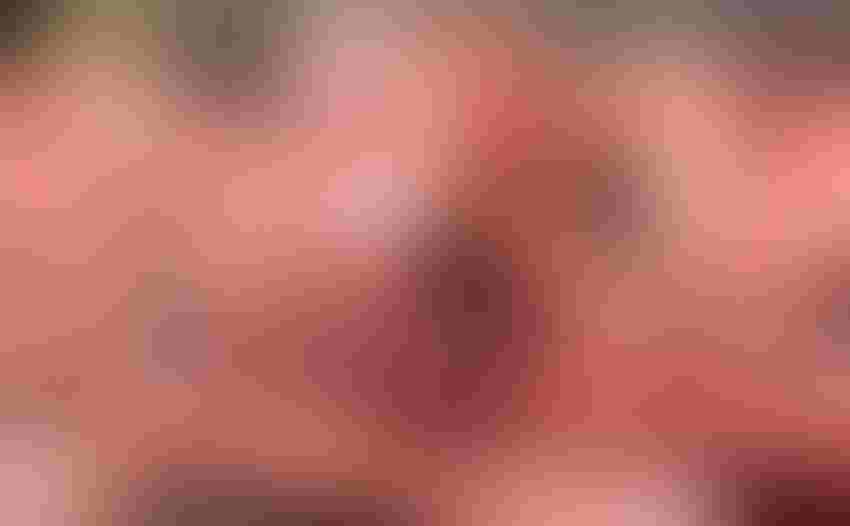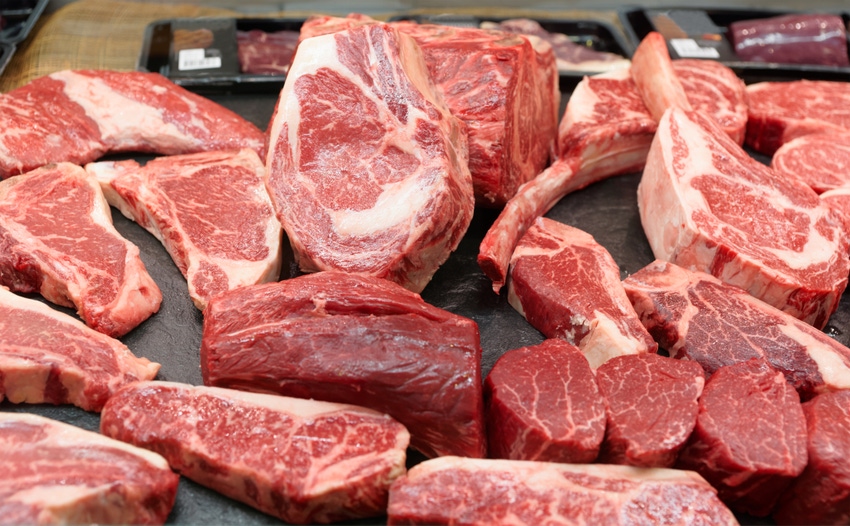 by Bloomberg News
At the Sam's Club store in Beijing's Shijingshan district, the chilled beef on offer is so dominated by Australian cuts -- marbled rib eye steaks to fatty oxtail chunks -- that many customers are oblivious to the few packs of U.S. meat available.
"I haven't noticed the U.S. beef here," said Hui Xue, who was shopping for steaks that he cooks once a week. Even if he had spotted the produce, it probably wouldn't have gone into his cart. The American meat -- back in China after 14 years as part of a trade deal hailed by the Donald Trump administration -- was only available in little strips meant to be stir-fried rather than in larger hunks that can be sizzled on a cast-iron skillet.
Viveca Zhang, another shopper at the store, also bypassed the American supply. "I would like to try the U.S. beef, but there are only a few options to choose from," she said.
Their reticence emphasizes the barriers that U.S. beef faces on its reentry into the world's second-biggest consumer after being barred in 2003 due to concerns over mad cow disease. While the return prompted fanfare from the Trump administration and promises that shiploads of meat would start arriving at China's shores, producers may have to endure a long slog back into the market. That's because rivals from nations including Australia and Brazil rushed in to dominate sales when the Americans were shut out.
"Trade will grow gradually, but I don't think it will increase to the extent that would affect China's beef market, because of its limited supply," Chenjun Pan, an analyst at Rabobank International, said of the U.S. meat.
China, the world's largest pork producer and consumer, has seen beef demand climb as incomes increase, prompting people to spend on new and varied types of food. Imports are predicted to climb to 950,000 metric tons this year from 26,000 tons in 2003, according to the U.S. Department of Agriculture.
The amount of American supplies entering China currently is relatively small because "the U.S. produces beef differently from other countries like Australia and Brazil, which do not use some feed additives that are banned by the Chinese government," said Rabobank's Pan.
That sentiment is in sharp contrast to the unbridled optimism expressed by U.S. officials and industry representatives at a ceremony in Beijing on June 30 celebrating the return of U.S. beef. 
"Beef is a big deal in China and I'm convinced that when the Chinese people get a taste of U.S. beef, they're going to want more of it," Sonny Perdue, U.S. Secretary of Agriculture, said while promoting the bilateral deal in Beijing. "These products coming into China are safe, wholesome and very delicious."
President Trump even re-tweeted a story last month to express his enthusiasm: "After 14 years, U.S. beef hits Chinese market. Trade deal an exciting opportunity for agriculture."
China banned U.S. beef exports in December 2003 after a cow in Washington state tested positive for mad cow disease. According to the U.S. Department of Agriculture, the diagnosed dairy cow had been imported from Canada.
There won't be a "significant amount" of U.S. beef entering the Chinese market in the near term, according to Jake Parker, vice president at the U.S.-China Business Council in Beijing. The American product still faces strict Chinese government rules, with the beef that does qualify being priced for the premium market, he said.
Limited Volumes
"Current volumes are limited due to export requirements," Caroline Ahn, a spokeswoman for U.S. meat giant Tyson Foods Inc., said in an email. "Any increase in demand from China is great news for our business, as well as the independent cattle producers who supply us." 
Out of 600,000 head of cattle slaughtered in the U.S. each week, only about 1,600 can meet Chinese specifications, said Zhifeng Cai, a manager at the fresh produce department of Womai.com, the online retail platform of China's state-owned food giant Cofco Corp., which first imported American beef into the country. 
Part of Cofco's first batch of American beef was offered on Womai.com and sold out within two days, said Yun Yuan, public relations manager for the site, without providing details on the volume that was sold. Of the more than 50 items currently offered on the website's imported beef section, less than 5 were from the U.S.
Sam's Club, a membership store operated by Wal-Mart Stores Inc., sold its first U.S. beef in China in late June. However, the retailing giant doesn't have immediate plans to sell American beef at its less-expensive Supercenters, Wendy Li, a spokeswoman for Walmart China, said in an email.
Chilled, Frozen
China's imported beef market is divided into chilled and frozen beef. Brazil, Uruguay and Australia account for more than half of the less-expensive frozen beef market, Chinese customs data show. For premium chilled beef, the biggest competition for U.S. meat is from Australia, from which the Asian nation imported 6,833 tons of the variety last year, the data show. Inbound volumes including frozen beef from Australia were 110,758 tons.
China imported a total of 11.1 tons of chilled and frozen beef combined from the U.S. in June, compared with shipments totaling 9,502 tons from Australia, according to the customs data. Brazil is the top supplier of beef into China, the data show.
Coleen Feng, another shopper at Sam's Club who also ignored the American meat on offer, said eating Australian beef "has become a habit."
--With assistance from Niu Shuping.
To contact Bloomberg News staff for this story: Jiefei Liu in Beijing at [email protected]; Ken Wills in Beijing at [email protected]
To contact the editors responsible for this story: Phoebe Sedgman at [email protected]
Pratish Narayanan
© 2017 Bloomberg L.P
Subscribe to Our Newsletters
BEEF Magazine is the source for beef production, management and market news.
You May Also Like
---