Value of Gain Offering Stocker Opportunity
Value of Gain Offering Stocker Opportunity
Stocker value of gain is well beyond $1 in many cases and favoring calves started at heavier weights.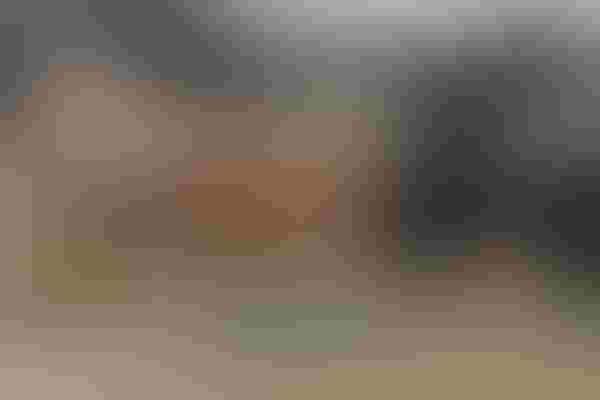 Though current market dynamics are changing the weight windows relative to time and gain, there continues to be hefty incentives for adding more pounds outside the feedlot.

"…a feeder price pattern has again developed the increasingly familiar bent shape reflecting sharp price decreases from calves to middle weight feeders then small price decreases from middle weights to heavy feeders," says Derrell Peel, Extension livestock marketing specialist at Oklahoma State University. "If the current price patterns persist, the traditional four-weight steer has a very low value of gain for the first 200 lb. of gain that is only partially overcome if the animal is grown to heavy feeder weight. By contrast, a heavier beginning weight of 575-625 lbs. has a value of gain well over $1/lb. from the beginning of stocker production. With typical winter gains, these animals will be marketed from 800-850 lbs. in the spring." 

Peel explains the current feeder price pattern is consistent with small feeder inventories that keep calf prices high, combined with high grain prices that force a high value of gain and encourage more weight on feeders prior to feedlot placement.

According to Peel, the value of gain averaged 55¢ to 60¢ range between 1992 and 2006. It has hovered around $1 since then; well north of that in many cases.

"I think the drought may be exaggerating that a bit currently, but I think the overall incentive to put weight on cattle outside of the feedlot will continue to be there going forward," Peel says. "It means lots of opportunity for people who control forage."
Subscribe to Our Newsletters
BEEF Magazine is the source for beef production, management and market news.
You May Also Like
---