What the Cattle on Feed reports tells you about feeder cattle
What the Cattle on Feed reports tells you about feeder cattle
Placements of cattle on feed can give you an indication of feeder cattle supplies in the country. And that has market implications.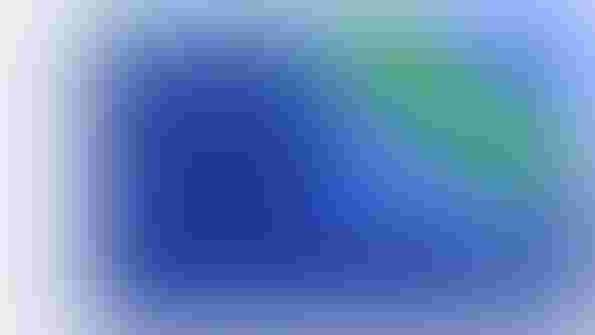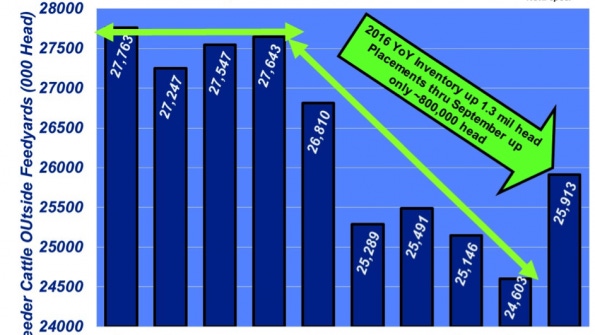 USDA's October Cattle on Feed report possessed some important implications. Most notably, placements in September totaled only 1.91 million head – down 2% versus 2015 and 9% versus the five-year average. While the year-over-year difference is relatively small, September was the first month since January that comparative placements were down versus 2015. During the previous seven months (February through August) monthly placements have averaged 7% above 2015 numbers and nearly equal with the five-year average.
However, September placement action is even more important within the context of the broader feeder cattle supply. This week's graph highlights January 1 feeder cattle supply outside feedlots. The graph clearly depicts that during the past five years, feedyards wrestled with the ongoing story of shrinking feeder cattle supply. That trend reversed sharply, though, going into 2016; this year's supply marked a sharp increase versus the previous year – 2016 started off with an additional 1.3 million head out in the country.
So, despite better placement action through much of 2016 to date, total placements through September are up only about 800,000 head. In other words, given the starting inventory of an additional 1.3 million head, feeder cattle carryover into the final quarter of the year is equivalent to about 500,000 head.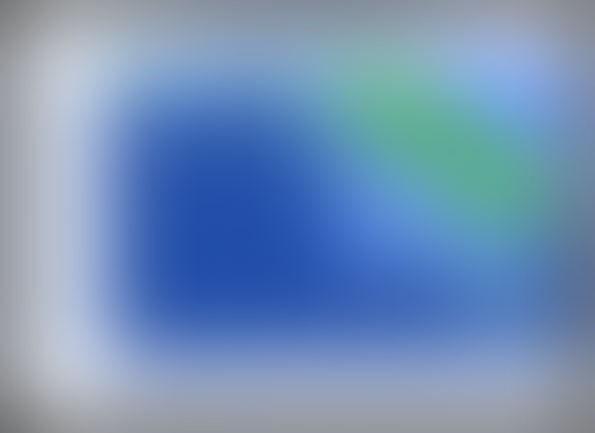 For the feeder market, that's especially important at this point in the year as 2016 spring-born calves are now also beginning to hit the market in earnest. What's more, that's compounded by the fact that 2016 starting cow inventory totaled 30.33 million head – the equivalent of 1 million additional cows versus 2015. 
Bigger supply is clearly a driver for the feeder cattle market going forward. Negative closeouts and uncertain markets typically don't facilitate seamless flow, as witnessed by September's placement slowdown. Moreover, there are ample feed supplies out in the country, allowing sellers to fight the market. All of that could mean some peaks and valleys in placement patterns in the next six months or so, which is never good for the fed market on the other side. 
What are your marketing plans? Are you planning on selling your calves soon – or waiting for the market to stabilize? How do you foresee the market shaping up in the coming months? Do you expect the market and placements to be unpredictable through the end of the year? Leave your thoughts in the comments section below. 
Nevil Speer is based in Bowling Green, Ky., and serves as vice president of U.S. operations for AgriClear, Inc. – a wholly-owned subsidiary of TMX Group Limited. The views and opinions of the author expressed herein do not necessarily state or reflect those of the TMX Group Limited and Natural Gas Exchange Inc.
Subscribe to Our Newsletters
BEEF Magazine is the source for beef production, management and market news.
You May Also Like
---