Does confinement feeding cows pencil out as an alternative production method?
Does confinement feeding cows pencil out as an alternative production method?
University of Nebraska-Lincoln professor Rick Rasby shares the economics and production requirements of drylotting cattle as producers balance expansion with the decline of available pastures.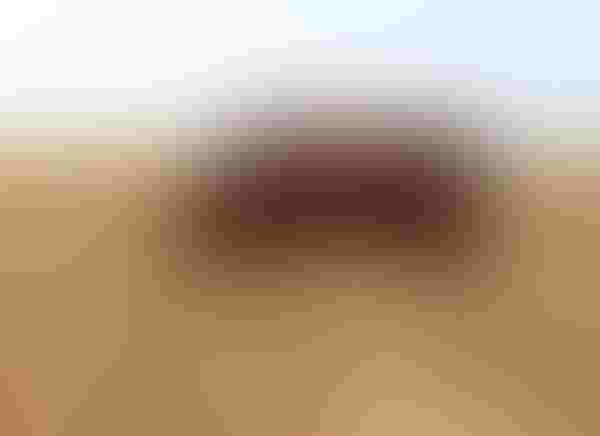 Recent high corn prices have resulted in a decline in pastures used to grow forages for beef cattle, says Rick Rasby, University of Nebraska-Lincoln (UNL) professor of animal science.
Speaking during the 23rd Annual Cattlemen's College, sponsored by Zoetis and held in conjunction with the 2016 Cattle Industry Convention and Trade Show in San Diego, Calif., Rasby says that combined with the growing interest in expansion has forced a discussion about alternative production systems. One of the systems being explored is confinement, or drylot, feeding. 
However, because it's not a traditional practice in cow-calf operations, there are still many questions about the economics and production requirements of drylotting.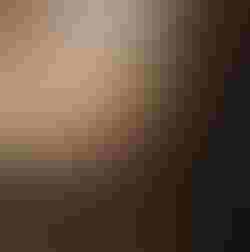 Rick Rasby, UNL
"We are at a place where cow-calf producers either want to expand or get started, but there is a low supply of pasture available," says Rasby. "In recent years, 1.3 million acres of pasture have been converted in Iowa, Nebraska, Minnesota, South Dakota and North Dakota for crops, so it's no wonder producers are having trouble finding pastures to graze their herds on. Every blade of grass is accounted for, so the question is, can we utilize corn stalks and other forage residues to economically feed our cows?"
When considering alternative feeding methods, it's important to compare feeds on a price per nutrient basis, not just a price per ton basis, recommends Rasby. Producers can calculate the value of a nutrient in a feed if moisture contents are different. 
For example, if silage is priced at $38/ton with 70% total digestible nutrition (TDN) and 35% dry matter (DM) vs. corn priced at $136/ton ($3.80/bu.) at 90% TDN and 85% DM, Rasby calculates the cost per pound of energy (TDN) as this:
Silage: 
700 lbs. of dry matter X 0.70 =

$38/ton divided by ((2,000 lb. X .35) X .70) = 490 lb. of TDN

$38/ton divided by 490 lb. of TDN = $.078/lb. of TDN
Corn:
1,700 lb. of dry matter X 0.90 =

$136/ton divided by ((2,000 lb. X .85) X .90= 1,530 lb. of TDN

$136/ton divided by 1,530 lb. of TDN = $.089/lb of TDN
It's important to note, these figures don't calculate the price per unit of nutrient of 100% DM. The calculations also don't consider labor to deliver the feed or shrink and food processing (example: grinding). 
Producers can calculate feed costs at UNL's online Ag Manager's Toolbox.
To better understand the economics of an alternative cow-calf enterprise, it's critical to evaluate the costs of various forages including pasture grass, cornstalk grazing, distillers grains, hay, baled forage residues, labor and yardage, minerals and total cow cost. In this example, Raspy evaluated the base prices for economic analysis in 2015:
Grass: $52/mo./pair = $1.73/day

Cornstalk grazing: $.50/day (based on 86% of corn at $3.40/bu.)

Distillers grains: $110/+ @ 90% DM = $.055/lb.

Hay: $60/+ @ 90% DM = $.030/lb. 

Baled residue: $62/+ @ 90% DM = $.031/lb. (baled residue includes straw or corn stalks and $12/+ grinding fee)

Labor/yardage: $.10/day (in a conventional system; $.20 for cows supplemented on pasture, and $.45/day for cows in a feedlot)
"Total confinement is pretty expensive, but rations need to be limit-fed to be economical," Rasby said. "However, some combinations of drylotting and grazing may be more economical."
In a nutshell, Rasby says this system would work well for late summer/fall calving programs. He suggests sorting off younger, thinner cows in a separate pen and limit-feeding the cows when in the drylot. Without a doubt, corn residue grazing should be a component of the system, he says. Producers may not need to wean calves in this system and can sell straight to the feedlot. He also advises that producers budget hay into the system for a total risk management strategy. And of course, work with a veterinarian for a total herd health plan in a confinement-feeding situation. 
Finally, if producers are considering these options, they really need to put a pen to paper to figure out the true costs of these systems, says Rasby. 
"Currently, drylotting cows 365 days is expensive compared to beef cow systems using pasture; however, that depends on pasture prices where the trend is increasing rates," he says. "A combination of drylotting and residue grazing is very competitive to other cow-calf production systems centered around grazing pastures."
You might also like:
7 ranching operations awarded top honors for stewardship, sustainability
3 steps for preparing for farm economy downturn
Questions about VFD? Let's clear up the confusion
Manage bull costs with these producer tips
Does it really take six years to cover your costs on a cow? NO!
Subscribe to Our Newsletters
BEEF Magazine is the source for beef production, management and market news.
You May Also Like
---