Don't skimp on winter supplementation
Don't skimp on winter supplementation
It's never too early to begin thinking about winter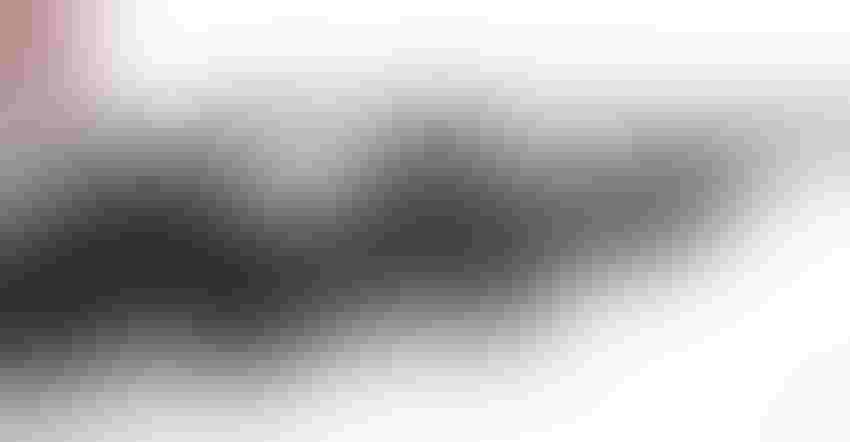 Even though the first few weeks of fall have just "officially" passed, it is never too early to begin thinking about winter. It seems like producers and meteorologists alike have been discussing that this winter could be bitterly cold and snow covered, and if you are one of the many people who refer to the Farmer's Almanac, you are probably already planning ahead.
Hopefully those plans include a high-quality nutritional supplementation program for your cowherd. The winter is when your cows will perform some of their hardest work for you. They are in their last few months of gestation and getting ready to calve as breeding season approaches. And often do all this while Mother Nature is at her harshest with sub-freezing temperatures and extra moisture flying about. Although this is the time of year when producers will start looking for a way to cut some expenses, those costs shouldn't be cut in the way of cow nutrition. According to Kansas State University research, mineral only accounts for less than 4% of the total cow cost per year, whereas roughage is nearly 13% of the total cow cost. When you consider the return on your investment for feeding a high-quality mineral like VitaFerm, that investment pays big dividends. Learn more here.
Proper nutrition of the cow, especially during the last trimester, plays a key role in the development of the calf and ensures its survival once it is on the ground. During the third trimester, the fetus is being prepared for its life outside of the womb - the most rapid growth of the calf occurs, and the lungs mature, getting it ready for delivery.
University of Nebraska research indicates that proper nutrition of the fetus during pregnancy can have a positive impact on the overall health and immunity of the calf, while also impacting growth and carcass merit.  "Results indicate that late-gestation maternal protein supplementation may affect carcass quality by affecting calf health. Results also indicate that calves from dams receiving a protein supplement had improved carcass quality." 1
All nutrients play a pivotal role in fetal growth and development, but it's a matter of providing enough of the "right" ones at the "right" time. Energy and protein are the most common considerations when assessing a nutrition program during gestation as they are usually the most limiting nutrients. However, don't take a good vitamin and mineral program for granted. Metabolism and many other fundamental bodily processes rely on adequate macro and trace mineral supplementation. These nutrients play an important role in bone formation, hormone development and secretion, enzyme function and more. Trace minerals known to have a significant impact on reproduction and subsequent calf health are zinc, chromium, selenium, iron and manganese. Sufficient trace mineral supplementation ensures proper growth of the fetus and plays a key role in colostrum quality and immunoglobulins produced.
A cow's nutrient requirements in early gestation aren't terribly different than her daily maintenance requirements, but as fetal growth increases so does the rest of her nutritional needs. During this time, you aren't just feeding the cow, you are also feeding her growing and developing calf. Once a cow enters lactation, she will need a much higher level of protein and energy. If her feeding program isn't meeting her needs she will begin to pull condition off her back to continue providing for her calf, and her performance will begin to lag. You will also need to feed a first-calf heifer or second-calf female much differently than a mature cow. A young pregnant female that is still growing needs more protein than a mature cow. If there aren't enough nutrients for the heifer and her growing fetus, she will use what is available first to meet her own growth and maintenance needs.
To be sure that your cows are receiving adequate nutrition, provide them a high-quality supplement like VitaFerm® Concept•Aid®. The high vitamin and mineral fortification caters to the heightened nutrient requirements of the cow during the last trimester and early lactation. BioZyme® utilizes proteinated chelated minerals, the highest quality and most stable bioavailable trace minerals on the market, and high levels of Vitamin E in all their Concept•Aid products. In addition to a suite of vitamins and minerals, Concept•Aid includes Amaferm®, a precision prebiotic designed to enhance digestibility by amplifying the nutrient supply within for maximum performance. It is research-proven to increase the energy available to the animal resulting in more milk production as well as to the ability to initiate and maintain pregnancy and fertility.
Concept•Aid is available in different formulations to complement different forage types and qualities to maximize animal performance. BioZyme also offers Concept•Aid in a tub for added convenience, and multiple protein options to meet protein requirements during specific stages of production.
Final fetal development in the third trimester is important to getting a live, healthy calf on the ground. Make sure your cows are ready in that final trimester to deliver a healthy calf that will grow, gain and put profit in your pocket. Take the steps to provide the right nutrients at the right time and be sure to give your calves the nutritional advantage they deserve.
VitaFerm-Choose Your Concept•Aid
Research cited:
1 - https://digitalcommons.unl.edu/cgi/viewcontent.cgi?article=1021&context=westcentresext
Subscribe to Our Newsletters
BEEF Magazine is the source for beef production, management and market news.
You May Also Like
---