Embrace the water availability debate or else?
Embrace the water availability debate or else?
How cattle and agriculture fare in the ultimate allocation and use of water will have plenty to do with producer leadership.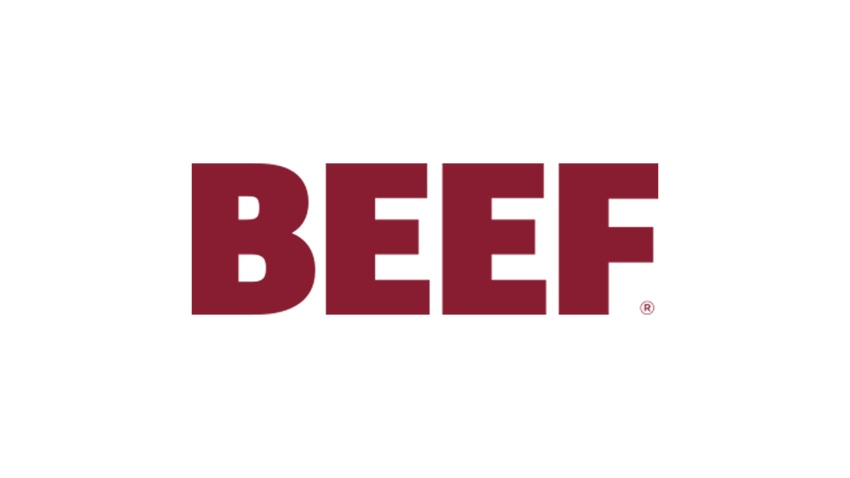 "Our nation cannot exist without agriculture and agriculture cannot exist without dependable and affordable water supplies. … If competition for limited water resources harms agriculture, then society as a whole suffers consequences as measured by scarcity, increased costs to consumers, and increased dependence on foreign food sources with the attendant risks to our national security."
That statement was among the overriding conclusions reached by a group of agricultural landowners assembled by the King Ranch Institute for Ranch Management (KRIRM) in 2012. Collectively, this group manages more than 5 million acres of ranchland and crop ground across the U.S. It was charged with addressing the single topic of water strategy.
"Ultimately, water will be limiting in all respects unless we learn to do a lot more with a lot less, learn to reuse, and reuse more and more, and to manage our way to a sustainable water future," explained Jay Famiglietti at this year's annual meeting of the National Institute for Animal Agriculture, which focused on water and the future of agriculture. He is senior water scientist for NASA's Jet Propulsion Laboratory at the California Institute of Technology.
In a TED Talk video, Famiglietti explained that no one individual can simply end the growing water crisis here and around the world.

18 photos show ranchers hard at work on the farm
Readers have submitted photos of hard-working ranchers caring for their livestock and being stewards of the land. See reader favorite  photos here.
"It's too big. It's too complex. We can't beat it down or conquer it. We've passed too many tipping points with respect to climate change, population growth and human behavior to able to turn this very complicated situation around," Famiglietti says. "But I firmly believe with shared vision, with the leadership and commitment of governments — our government and those around the world — and with public and private partnerships, [that] if we work together, we can manage our way to ensure a sustainable water future."
It's about all water users
Here's what sticks out when you read the white paper developed by the KRIRM group: The water crisis agriculture faces is about all water users. The paper, "Agricultural Water: Protecting the Future of Our Nation," is essential reading for today.
"As these experienced agriculturists identified the most critical water resources priorities, their deliberations quickly turned to strategies needed to prioritize adequate water supplies for all users," according to the paper. "The deliberations did not focus on specific industry or regional issues, but intentionally concentrated on comprehensive issues more likely to affect all water users."
Ultimately, the KRIRM group identified three priority issues: water supply, water resource stewardship and long-term water policy.
Recommendations from the group revolve around these points: effectively use existing water resources; responsibly increase water supplies; encourage continued investment in water infrastructure; protect water rights ownership; and incentivize innovation and private investment in water resource management.
"Those who prepared this paper firmly believe that our nation's current water policies do not adequately allow for the water supply, infrastructure and stewardship required to support the agricultural community, much less an economically balanced, secure and environmentally sound nation," say the KRIRM group authors.
"The agricultural community knows the perils of bad policy and that we cannot wait for others to provide timely solutions," the authors continue. "Wise, creative, cooperative and practical solutions that assure water supplies are desperately needed, and are needed very soon. But this nation has the people who can provide direction and who will take action. This document is presented to help provide positive direction and a blueprint for constructive action."
What it's about
"The 21st-century American water wars have nothing to do with water," says Aubrey Bettencourt, California Water Alliance executive director. "I would say the root challenge to the ongoing debates in these arenas is the societal shift from an agrarian society and agrarian majority to a consumer majority, that the new relationship between the reactive agrarian minority and the susceptible consumer majority increasingly determines the outcomes of water policies."
"Population growth and the trend to urbanization will continue to affect agricultural water supplies," say the KRIRM authors. "In most of the U.S., there are no new sources of unused water, so growing cities increasingly reach out at greater and greater distances to take water currently used by agriculture. Approximately half of the population growth in coming decades is projected to occur in Arizona, California, Florida, and Texas, all regions that produce a huge portion of our domestic food supply."
"The future of American agriculture depends on water availability, and water availability depends on being an advocate," Bettencourt says.
At this year's NIAA meeting and in a subsequent white paper, Bettencourt emphasized, "As an industry, we must get ahead of the mandates and regulations, embrace and pioneer water use technology wherever beneficial … It's time to speak with authenticity, confidence, gratitude and persistence. Say what you want to say. Say it clearly. Say it with confidence … Represent the industry with confidence."
The KRIRM white paper is a good starting point. The purposes of the white paper are to:
• call on landowners and agricultural producers to engage at all levels and proactively lead in the strategic development of solutions to the long-term water issues facing our nation
• voice the urgency sensed by the agricultural community on water issues
• reach out to the greater community on the critical and urgent need for wise water resource planning and management
• urge sound policy development in local, state, and national forums
"The general public does not know what agriculture producers know, in part because there is little incentive to know," KRIRM authors say. "Water and food are more abundant, cheaper and convenient than at any time in human history. The vast majority of the U.S. population does not know what goes on beyond the water faucet and the grocery store," the KRIRM paper stresses.
Listen to experts
"Only agricultural producers can tell the whole story firsthand and have both the knowledge base and the need to do so. With only 2% of the U.S. population directly involved in production agriculture and only 1% in full-time farming, there needs to be a concerted effort to provide future generations the enhanced understanding of the social, economic, national security and environmental benefits of agriculture, and the stewardship required to preserve and grow these unique communities and ecosystems."
Obviously, the nation's water crisis — let alone that of the world — didn't begin with the current drought still pistol-whipping the West, or the one tentatively erased by historic rains in the Southern Plains. It won't end if the predicted El Niño brings a long wet spell.
"The urban dweller, whose very existence depends on the agricultural producer's ability to manage the brunt of Mother Nature's most severe challenges, whether expressed as drought, blizzard or swarming insects, might be excused from knowing the story unless it is told and told well," say authors of the KRIRM paper.
"Those who are not on the front lines of these battles do not know how close the contest has become. Hence, the agricultural producer must not only have a seat at the water policy table, but also fulfill the responsibilities that come with that role."
To read the KRIRM white paper, go to krirm.tamuk.edu/content/uploads/2014/12/agriculturalwater_whitepaper.pdf.
The NIAA white paper can be found here.
You might also like:
70 photos honor the hardworking cowboys on the ranch
Chipotle facing lawsuit for GMO-free claims
Will beef demand keep up with cowherd expansion?
Why you shouldn't feed your cows like steers in a feedlot
What's the best time to castrate calves? Vets agree the earlier the better
Subscribe to Our Newsletters
BEEF Magazine is the source for beef production, management and market news.
You May Also Like
---