Five Consultants Prognosticate The Future Of The Cattle Business
Five Consultants Prognosticate The Future Of The Cattle Business
Five consulting nutritionists provide their thoughts on the U.S. cattle industry in 2013 as well as their prognosis for 2014 and beyond.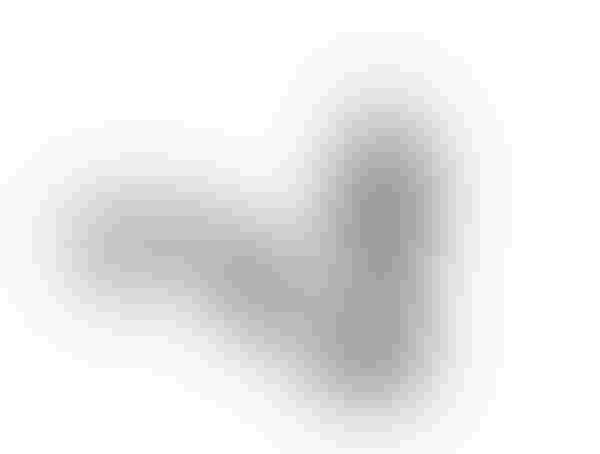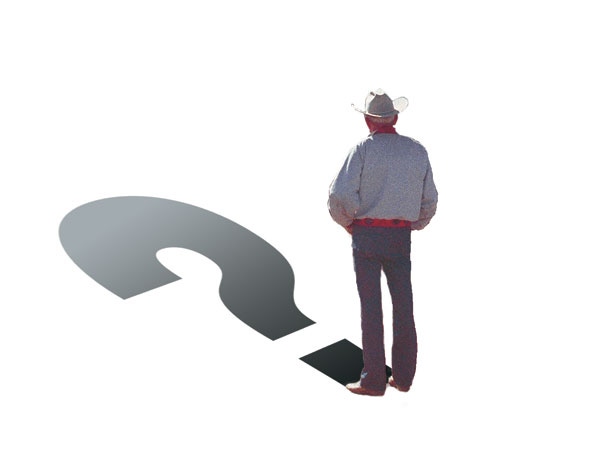 Five leading consulting nutritionists recap 2013 and offer their professional opinions on what's ahead in the short term for the U.S. beef industry.
Bill Dicke – Lincoln, NE           
The cattle feeding industry is in a more festive mood compared to this time a year ago. Record-high prices for fed cattle, and major drops in ration prices, and thus production costs, in the last six months, have helped bring a much-needed return to profitability after a long period of equity loss for many cattle feeders.
Looking forward, sustainability will continue to be a challenge for feedlots and related businesses due to high feeder cattle prices and short cattle supplies. Thus, the ability to adapt to change may be more critical for survival than ever before.
Meanwhile, with the exception of the high entry and expansion costs, opportunities in the cow-calf sector are promising. Perhaps the tighter margins in the farming sector will result in some crop producers getting back into the cow business.
Overall, we can expect higher taxes and more government regulations. And there's always the possibility of major unexpected events or problems hitting the U.S. economy.
Looking ahead, the industry must work together better and unify around a positive message regarding our product. The past year was disappointing at times in regard to how the beef industry communicated on handling issues related to technology, production efficiency, beef quality, animal welfare, etc. And we must not ignore sound science.
Kenneth Eng - San Antonio, TX
The good news of 2013 is that the fourth quarter saw feedlots become profitable again. The bad news is that this profitability was preceded by two years of near-record losses. However, as 2013 ended, prices for all segments of the livestock industry were at record levels.
Of course, a major 2013 event was the voluntary removal of Zilmax® from the marketplace. Speculation and study concerning its impact on the fed cattle industry is underway.
The large 2013 corn crop and subsequent reduction in corn prices by almost 40% was welcome news to the industry. Lower feed prices and fewer calves resulted in calf prices of $2/cwt. and higher, while yearlings reached $1.70/cwt. or more. Other good news is that beef cow expansion appears to be underway, and prices for bred heifers and cows are in the breathtaking range of $2,000 to $3,000/head.
In 2014, the consumer will likely tell us how much higher fed cattle prices can go. Heifer retention for breeding and a lower cow kill are bullish market factors, while competition from poultry and pork are negative factors.
A big potential change in 2014 could be the expansion of feedlot confinement and semi-confinement of bred heifers and cows. In 2000, beef cow numbers were 33.57 million head, compared with 29.3 million in 2013. If these 4 million cows were replaced, a substantial number could be maintained in feedlots, which would help solve that sector's capacity problem. If cattlemen can think outside the box, today's higher bred cow and heifer prices, lower feed prices and shortage of pasture could provide such a confinement system with good profit potential.
My biggest 2014 concern is that an unexpected event for which we are unprepared will blindside us.
Dave McClellan – Fremont, NE
Wow! The past year was a time of record or near-record losses as well as profits on fed cattle. The year's high fed market occurred after Thanksgiving, but there were also record feeder cattle prices, a sharp decline in most commodity prices, and even cattle that had been bought at "unhedgeable" prices making a good profit.
Herd liquidation continued at an alarming rate, per-capita beef consumption declined, and several feedyards of all sizes closed for a myriad of reasons. Still, every sector of the beef chain had a chance to be profitable in 2013. In fact, the only remaining historical norm that might still apply to the cattle business is that we're still better off when the cash market leads the futures.
Cattle performance, as measured by average daily gain, feed per pound of gain, cost of gain, etc., lagged previous years for much of 2013. This was due to poor-quality feedstuffs resulting from the drought. But the fourth quarter saw a nice rebound, which was indicative of a much better 2013 crop.
The current year promises to be interesting. Corn in our area (upper Midwest) looks poised to trade in the $4.20-$4.70/bu. range. Row crop farmers have enjoyed several successive profitable years and large harvests. By-product suppliers have become a bit testy; preferring to dry their distillers grains for export rather than sell at a reduced price to the cattle feeder, though China's refusal of a few shiploads has somewhat softened that stance.
Contracting at a percentage of corn price for 12-15 months has proven to be a good management strategy for cattle feeders, but doing so also commits you to feeding cattle.  I think we'll see additional feedyard closures caused by a lack of feeder cattle, the financial uncertainty, and producer age. Sadly, we have a shortage of young people willing to commit to the long hours such a livelihood demands, and unable to finance the risk necessary to become part of the cattle industry.
All that aside, there are still opportunities to find and fit a niche. It might be starting high-risk calves; organic, natural, grass-fed, legacy-labeled production; cows raised in confinement or semi-confinement; or finding an older producer willing to work a "sweat equity" arrangement to let a young person enter the industry. One thing is for certain – this industry will continue to be interesting.
Tom Peters – Oregon, IL  
In my 25+ years as a consulting nutritionist, I found 2013 to be one of the most troublesome. Perhaps most troubling was that many sectors rejected scientific technologies within our beef industry.
It appears that growing actions within different production sectors of the beef industry may threaten our long-term viability. Remember the old adage, united we stand, divided we fall?
My clients are dedicated to being proactive rather than reactive when it comes to improved efficiency technologies. Many generic growth compounds will enter the market in the immediate future and we will arduously investigate these options. If beef producers' only way to improved economics is to "save our way to profits," we should be concerned as an industry!
Feedlot economic losses in 2013 were devastating. Past return-on-investment goals with the increased input costs of feeder cattle and feed are simply unacceptable. Beef must continue to improve efficiencies compared to other protein sources using genetic, pharmaceutical, nutritional or management advances.  
In 2013, many Midwest producers improved their finishing facilities; previously, the last big surge in building cattle housing was in 1973. A good corn crop improved our hopes for the future of the Midwest beef industry. Packer concentration and their supply "manipulation" continue to be a major concern for producers. Change is inevitable, so we had better help guide that change rather that allow it to be forced on us.
Jim Simpson – Canyon, TX
While it was a bit wetter, 2013 continued the dry trend established over the last two years. Unseasonable summer rains provided some respite from crippling drought in the South Plains and New Mexico, but we started 2014 very dry and subsoil moisture was non-existent.
The promise for winter wheat pasture withered away with a dry fall and start to winter. Cow liquidation has slowed and some herd rebuilding may be occurring in limited cases, but replacement costs have skyrocketed and the economics of herd rebuilding may be questionable.
Feedlot occupancy is mixed, with some yards at or above capacity but others below 50 %. Several well-established feedlots that had operated for decades in this region have closed.
Feed costs have moderated about 25% below year-ago levels, but prices for feeder cattle are high, leaving breakeven projections discouraging at best. Ground cornstalks, wheat straw and other low-quality roughages continue to displace most alfalfa hay in all but starter rations in the Southern Plains. Byproduct feeds continue to be used extensively to replace high-basis corn in feedlot rations. Recent export demand for dry corn byproducts has priced those ingredients out of some rations.
This area's biggest news was the February 2013 closure of the Cargill facility in Plainview, TX, along with Merck's removal from the market of the beta-agonist Zilmax in August. The Plainview closure ultimately resulted in very thin trade in the cash market as fed cattle availability has exceeded packer capacity – a very troubling development and the implications are not yet fully known.
Regardless of personal bias, the removal of Zilmax from the market is a chilling precedent for any new product development efforts aimed at improving production efficiency in beef animals.
More articles to enjoy:
Calf Watch: 101 Reader-Submitted Baby Calf Photos
Charges Of Blasphemy Over Science Make A Comeback
It's Time For Old Man Winter To Step Aside
Extreme Weather Prep: How To Help Your Cowherd Weather A Natural Disaster
Subscribe to Our Newsletters
BEEF Magazine is the source for beef production, management and market news.
You May Also Like
---