Ideology is at the center of the fight over federal nutrition guidelines
Ideology is at the center of the fight over federal nutrition guidelines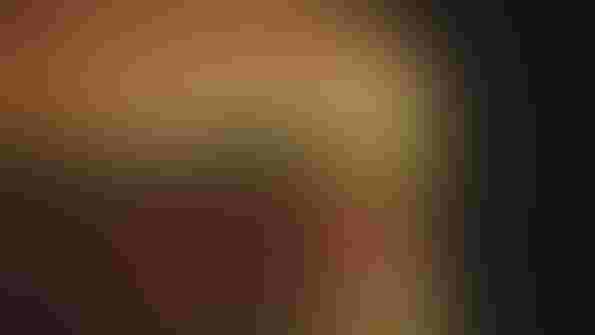 "The U.S. population should be encouraged and guided to consume dietary patterns that are rich in vegetables, fruit, whole grains, seafood, legumes and nuts; moderate in low- and nonfat dairy products and alcohol (among adults); lower in red and processed meat; and low in sugar-sweetened foods and beverages, and refined grains."
Those words demoting the role of red meat in the U.S. diet are extraordinary — not only in their counsel, but also their source lends them considerable weight. They are the centerpiece of the Dietary Guidelines Advisory Committee (DGAC) report delivered to the secretaries of USDA, and Health and Human Services (HHS) in February. As such, DGAC recommendations will be considered in the 2015 update of the Dietary Guidelines for Americans that will be released later this year.
If the recommendations are adopted by the secretaries, as they have been in the past, the effects will be far-reaching. They will influence not only dietary advice, but also educational programs, school lunch programs and government food assistance programs.
What's interesting is that the committee's rationale regarding a reduced role in the American diet for red and processed meat is based on its presumed environmental impact. That is not only an area of much debate, but also a criterion that is outside the purview of the government-appointed panel and a departure from previous deliberations going back to before 1985.

70+ photos showcasing all types of cattle nutrition
Readers share their favorite photos of cattle grazing or steers bellied up to the feedbunk. See reader favorite nutrition photos here.
Shalene McNeill, a registered dietitian and nutrition scientist with the National Cattlemen's Beef Association, said DGAC's exclusion of lean meat from a healthy diet is a historic move that ignores decades of nutrition science and all previous editions of the Dietary Guidelines.
"Despite being charged with examining new evidence, the committee based its conclusions on outdated, weak evidence from stereotypical dietary patterns," McNeill told a Washington, D.C., listening session in March.
"Advising people to cut back on their red meat intake has had harmful consequences. As red meat intake has declined, we are consuming more empty calories, and obesity rates have steadily increased. History has shown us that sweeping recommendations often get lost in translation and exacerbate obesity and nutrient shortfalls," she said.
Betsy Booren, the North American Meat Institute's (NAMI) vice president of scientific affairs, told the same gathering that red and processed meats "provide Americans a simple, direct and balanced dietary source of all essential amino acids and are rich sources of micronutrients, such as iron, selenium, vitamins A, B12 and folic acid."
Comments on the report will be accepted until May 8. In addition, NAMI has launched a petition on change.org urging USDA and HHS to "inject common sense into the 2015 Dietary Guidelines for Americans." There's still time to voice your concern.
You might also like:
Experts say ranching done right improves the environment and wildlife habitat
Is sexed semen the next reproductive standard?
It's possible to pasture cattle without using fences
70 photos honor the hardworking cowboys on the ranch
Subscribe to Our Newsletters
BEEF Magazine is the source for beef production, management and market news.
You May Also Like
---