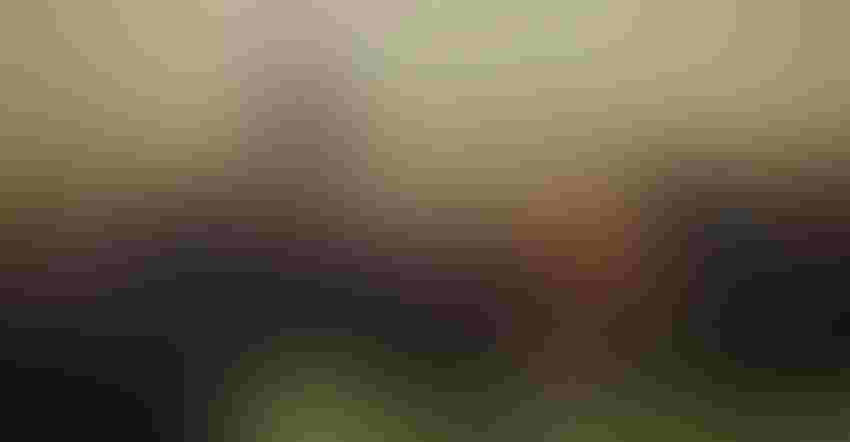 Implementing an estrous synchronization program in a cow-calf operation may seem a bit daunting, but it can be a simple move that maximizes profits.
"Evaluate what you're doing and then determine what your goals are for improvement," said Joe Gillespie, DVM, Boehringer Ingelheim. "A synch program doesn't have to be complicated. In many cases, the simple use of a prostaglandin with a single-dose protocol can have the ability to shorten that cycle window for your cows."
Evaluating synch program benefits
Utilizing a synch protocol can shorten the calving window and therefore give calves more time to grow, but it also helps improve conception rates.
"A calf that is born on the first day of the calving season versus a calf that is born on the last day of the season can bring in $108 more when they are sold in the fall after weaning," Dr. Gillespie said.1 "Then consider that having most of your animals calving in the first period of the calving season will increase the number of cows returning to produce a new calf every year. Investing in a program to improve reproduction on the front end will improve the value both in pounds of calves and in the number of pregnancies."
Starting a new program
When implementing a new estrous protocol, it's important to examine your animal health and nutrition regimen.
"You can invest a lot of money into a program, but if you have disease or nutritional risk, you can have failure in your program," Dr. Gillespie explained. "You need to invest in what's most important upfront — having a healthy animal and a good nutrition plan. Then your animals will be cycling more normally and that will ultimately improve your reproductive fertility."
Additionally, it's imperative to follow the compliance recommendations of the program being used. For instance, if a program calls for animals to receive four shots and there is only time and staff to do two, there will be failure before starting.
Synching cuts labor on artificial insemination
Often when utilizing a synch program, producers will also artificially inseminate (AI) their heifers and cows. Using AI on a herd without a synch program is labor-intensive whereas having cows come into heat in groups allows the producer to utilize a third-party technician to breed cows in one day.
"In beef, the more days that you are doing artificial insemination, the more labor it entails. Synchronization is a nice tool to be able to utilize the value of genetics through AI," Dr. Gillespie continued. "It helps you reduce the amount of labor needed because you're synchronizing or grouping all of those animals into a small window for insemination."
Genetics may be improved through AI and conventional use of a bull in the herd. However, Gillespie cautions, there needs to be enough bull capacity for the number of cows that need to get pregnant within a very small window.
"We had our heifers synched and artificially inseminated for about 15 years before jumping into the seedstock business," said Jeff Ruggles of Ruggles Angus, McCook, Nebraska. "When we were on the commercial side of the beef industry, using a synch program gave us the opportunity to use new genetics, shorten our calving window and group up our heifers.
"If you can put your cows in the chute a couple of times, synch them up and breed them once, you can get 60% of your calf crop to be AI genetics. That takes you pretty far pretty fast."
Start small and keep it simple
When looking to start a synch protocol, Dr. Gillespie recommends putting a simple process in place first while working with veterinarians and nutritionists to make sure animals are healthy.
"You can utilize these technologies on very small herds and all the way up to very large herds," he said. "It's just a matter of sitting down with your advisers, creating a plan of action and then, when executing the plan, ensuring compliance. If you execute it effectively, you can create a great deal of value, no matter your size. For more information on beef synchronization programs, visit www.beefrepro.org. There are some great tools on the website if people want to research their approach."
©2021 Boehringer Ingelheim Animal Health USA Inc., Duluth, GA. All Rights Reserved. US-BOV-0217-2021-A
Reference:
1 DeJarnette M. Estrus Synchronization: A Reproductive Management Tool. Select Sires Bulletin.
Subscribe to Our Newsletters
BEEF Magazine is the source for beef production, management and market news.
You May Also Like
---
Current Conditions for
New York, NY
See Detailed Weather Report
Enter a zip code to see the weather conditions for a different location.
Aug 27 - Aug 29, 2024
Farm Progress Show annually hosts more than 600 exhibitors displaying new farm equipment, tractors, combines and farm implements; seed and crop protection products; and many additional farm supplies and services.
LEARN MORE