Move over, corn silage; forage sorghums have arrived
Move over, corn silage; forage sorghums have arrived
In water-short areas, forage sorghums show promise as a replacement for corn silage.
The trend is real. Parts of the High Plains, particularly the Southern Plains, are running short on water. But just because the trend is real doesn't mean it's irreversible.
"If there's been a silver lining to the drought we've had the last three to four years, at least in the Panhandle of Texas, it's shown us we need to make some decisions on something else to do beside grow corn or corn silage," says Ted McCollum, Texas AgriLife Extension beef specialist in Amarillo.
McCollum is firmly in the "decide now" camp. "The way I look at it, [farmers] can either make that decision now, or have that decision forced on them when it happens."
Looking down the road, McCollum speculates on what all that corn ground will do when there's not enough water to make a corn crop. "It may be that you run cows, or it may be that the ground sits empty, growing Russian thistles," he says.
Or it could grow forage sorghum.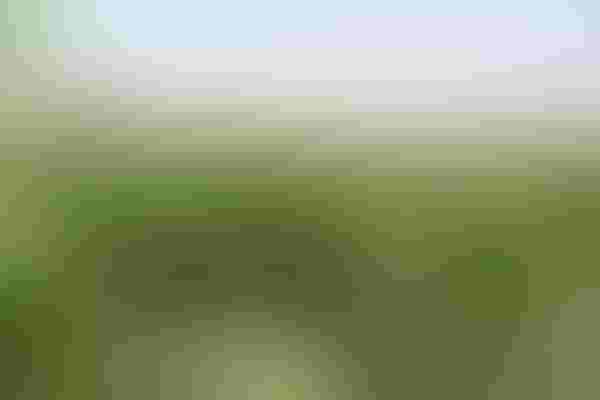 Depending on the variety, forage sorghums can produce as much total tonnage as corn on half the acres, with a lower water input. By adding corn when the forage is either put in the silage pit or taken out to feed, a cattle producer can get the same feed value as corn silage. Photo credit: Alta Seeds
McCollum, who's been researching forage sorghums for a decade, says that's a very viable option. And with a slight change in outlook and approach, he argues that forage sorghum silage can be made to be every bit as good as corn silage. In short, he says, it makes sense to make corn silage in the Southern Plains rather than grow it.
That's because by using the right forage sorghum varieties, he says, you can grow as much or more forage on half the acres than corn, and do it with less water. In addition to water cost savings, seed cost is less.

BEEF Seedstock 100
Looking for a new seedstock provider? Use our BEEF Seedstock 100 listing to find the largest bull sellers in the U.S. Browse the Seedstock 100 list here.
Then add whole corn kernels back to the forage, either when it's ensiled or when you feed it. Bada bing, you've got homemade corn silage.
The fine print
The key, McCollum says, is the phrase "the right forage sorghum variety." First, you must distinguish between grain sorghum and forage sorghum. Forage sorghums are taller, leafier and later-maturing than grain sorghum, or milo, and have more stalk than a sudangrass or sudan-sorghum hybrid, he says. Forage sorghums also don't have any regrowth, making them a single-use forage.
"Sorghum-sudangrass hybrids, commonly called haygrazers, are flexible multi-harvest or single-harvest systems. If I want to graze, I can graze; if I want to hay them, I can hay them; if I want to take single-cut silage, I can," he says. "Some guys I work with take a silage crop, not the highest yield, about the middle of July. By the time fall comes around, they've got regrowth to wean calves on."
For forage sorghums, there are several factors to consider. One is a brown midrib variety, or BMR. "In general, plants with brown midrib traits have lower lignin content," McCollum says. Lignin in a plant is like rebar in concrete. It provides strength and structure, and is indigestible.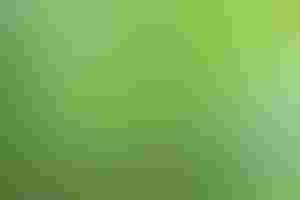 Sorghum-sudangrass hybrids offer a variety of traits, including the brown midrib trait. It gets its name from the signature brown or reddish-brown streak in the pith of the stalk. Photo credit: Alta Seeds
This is where the advice "know your variety" kicks in. McCollum's research shows some conventional, non-BMR varieties have as much feed value as BMR varieties. And vice versa, some BMR varieties fall a little short of the conventionals.
But in general, the BMR varieties float to the top. "If I've got to stick my hand in a bag and pull something out, I'm going to pull out a BMR if I'm making an attempt at a higher-quality feed," McCollum says.
Another trait to consider is photoperiod-sensitive (PS) sorghums. These varieties won't form a seed head until the day length is less than 12 hours, 20 minutes. Then, it takes four to six weeks for the seed head to mature. For the Southern Plains, that puts them past the first freeze.
But that's an advantage, McCollum says, because it gives PS varieties a longer harvest window without sacrificing quality. "Where you really see the quality of a forage sorghum or sorghum-sudan hybrid start to drop is once it initiates reproduction," McCollum says. "As that head pushes up, fiber digestibility, protein value and everything else starts to drop."
Typically, sorghum seeds don't have quite as much energy value as corn kernels. So, if you're growing forage sorghum for silage, you need to look at your results from a roughage standpoint and not as an energy source. That's why McCollum recommends harvesting forage sorghum silage when the seed heads are in the milk, or soft dough, stage. You get a higher-quality forage component, and if you want to add energy, you can.
However, PS varieties are very wet, typically running about 75% moisture. If you're going to pack it in a pit, you need to lay it down and let it wilt back to about 65% moisture, which is the recommended amount for silage.
PS varieties tend to have a lower overall nutritional value than BMR varieties. "We took all the grain out of corn and harvested it for silage, and compared it with a PS forage sorghum," McCollum says.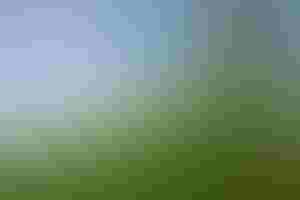 Forage sorghums differ from sorghum plants designed to produce grain. Forage sorghums are taller, leafier and later-maturing than grain sorghum varieties. Forage sorghums come with a variety of traits, including photoperiodsensitive and brown midrib, shown here. As a general rule, BMR varieties have a lower lignin content, which increases digestibility. Photo credit: Alta Seeds.
"A PS forage material is essentially corn silage without any grain in it. That's about what the nutritional value looks like."
And that's where a PS variety might work as a replacement for corn silage. "Maybe I need to grow PS forage sorghum to get the tonnage of fiber I need, then add corn to it to make corn silage," McCollum says.
In addition, you can find PS varieties that also have the BMR trait. The idea in those varieties is to capture the management flexibility of the PS trait and the higher nutritional value of the BMR trait.
Water useage
Many of the variety tests McCollum conducted were under irrigation, using soil moisture use to determine how long they ran the center pivots. Looking at just the irrigation component of the water use, corn silage production was around 1 ton per acre-inch of water applied in-season at 65% moisture in the harvested material.
"If we move into the different types of forage sorghums, we're somewhere around 1.6 to 2.2 tons of 65% moisture material per acre-inch of water that's applied," McCollum says.
In general, McCollum's research found that BMR varieties tend to yield less than conventional varieties, although there are exceptions. PS varieties tend to yield more tonnage than BMR and conventional varieties. But there's a big range, which means you need to pick your variety carefully depending on what your objectives are, he advises.
Subscribe now to Cow-Calf Weekly to get the latest industry research and information in your inbox every Friday!
What about the cattle? Do they consume and perform on forage sorghum silage as well as corn silage? In a finishing trial with feedyard steers comparing a BMR sorghum sudangrass hybrid to corn silage, McCollum found no difference.
In part of the trial, the hybrid silage was included in the diet at 10% dry matter, equal to the amount of corn silage in the ration. Then the hybrid silage amount was adjusted to equal the same amount of fiber contribution as corn silage. That ended up being 7.5%, with the sorghum silage on a dry-matter basis, he says. The results showed no difference in feed intake, and no statistical difference in average daily gain or feed-to-gain ratio.
McCollum admits to cherry-picking the variety based on lab data, but says feedyards in the area have been doing that for several years. "They'll give a list [of selected forage sorghum varieties] to growers and say, 'If you'll grow one of these, we'll pay you par to corn silage.' "
McCollum's advice? "Pick a variety based on what your desired fiber is and your desired tonnage. I would use fiber quality as a criterion — how digestible is that fiber? And err on the early side when you harvest."
The old adage that whiskey is for drinking and water is for fighting has never been truer. As agriculture competes with other water users, what farmers grow and how they grow it, and what cattle producers feed and how they feed it, will become increasingly important. In McCollum's mind, that means forage sorghums may well play a greater role in the Southern Plains.
You might also like:
Photo tour: World's largest vertically integrated cattle operation
Better weather, continued strong feeder prices on tap for 2015
When should you call the vet on a difficult calving
100+ reader-submitted calving photos
4 reasons Chipotle won't get my business
How Schiefelbein Farms made room on the ranch for nine sons
Subscribe to Our Newsletters
BEEF Magazine is the source for beef production, management and market news.
You May Also Like
---