Research supports nutrition value & sustainability of grain-fed beef
Research supports nutrition value & sustainability of grain-fed beef
In response to Doc Cooke's recent article, "All life is grass," CBB Chairman Joan Ruskamp shares checkoff research that supports the sustainability of a grass-fed, grain-finished beef production model.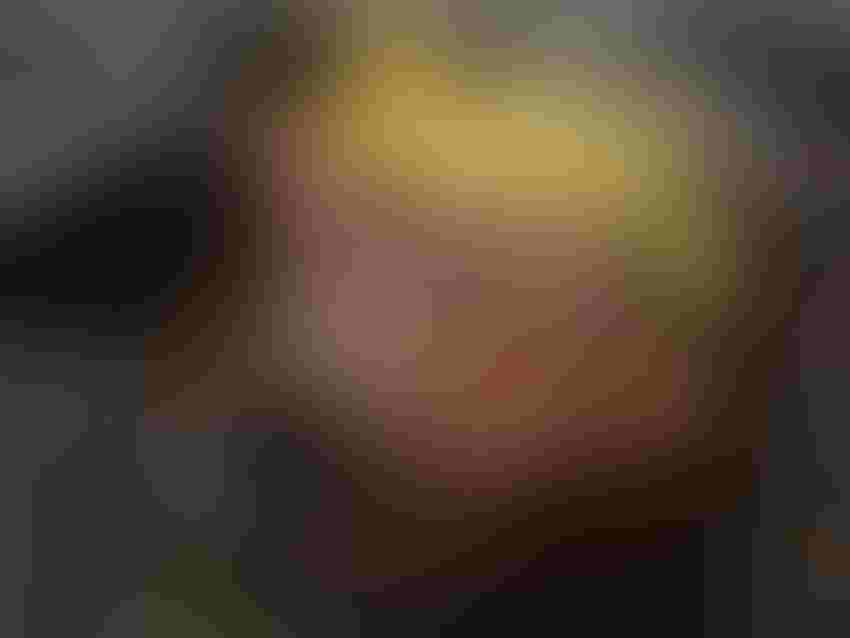 By Joan Ruskamp, Cattlemen's Beef Board chairman
In an article dated Nov. 5, 2018, R. P. "Doc" Cooke, DVM, extolled the virtues of grass-fed beef, saying that cattle fed with grain and other stored feed "lacks much of the nutrient density of the past and we have flip-flopped the fatty acid profile." Dr. Cooke goes on to say that "Even the beef checkoff scientists now recommend small consumption of the product."
READ: All life is grass

Dr. Cooke has many years of experience working in the cattle industry, and I respect both his expertise and his right to share his opinions about beef. However, as a representative of the beef checkoff, I'd like to set the record straight on beef's nutritive value and the checkoff's stance on beef consumption.
Beef checkoff research recognizes that healthy soil, plants and cattle are key to raising sustainable beef, and well-managed cattle systems on grass are good for the soil, native grasses and wildlife. However, producer choice is absolutely critical for the cattle industry's sustainability, and one-size-fits-all solutions aren't tenable. U.S. beef producers are experts at considering a variety of factors when raising cattle, from climate to available land and other resources.
Sara Place, PhD, the senior director of sustainable beef production research for checkoff contractor National Cattlemen's Beef Association (NCBA), emphasizes the fact that, regardless of how cattle are finished, the U.S. cattle industry actually is a grass-based industry. Grain-finished cattle spend two-thirds of their lives on grass, and forage makes up greater than 80% of their lifetime diets. Place also notes that both Beef Checkoff-funded and non-checkoff-funded research show that cattle genetics, cattle feed quality, animal management techniques and technology have significantly improved beef's sustainability, and in turn, consumer eating experiences.
READ: Checkoff beefs up the classroom
Beef is just as nutritious or more so than it's ever been, according to Shalene McNeill, Ph.D., R.D., NCBA's executive director of human nutrition. Beef's primary fat source, whether grass- or grain-finished, remains monounsaturated fat, the heart-healthy fat found in olive oil, followed by saturated fat. Polyunsaturated fats, including conjugated and omega-3, while influenced by forage, are largely dictated by the rumen with both grass- and grain-finished beef providing modest amounts of these nutrients.
So while beef has become leaner over time, I know of no scientific evidence to support the claim that beef is less nutrient dense and to state that beef's fatty acid has "flip-flopped" is misleading and not supported by nutrient composition data reported in the scientific literature.
The checkoff's primary mission is to promote beef, and in our efforts, we certainly do not tell consumers to limit their beef consumption. Indeed, the variety of choices that consumers have available means there's beef for every palate, budget and occasion. Furthermore, Bridget Wasser, MS, NCBA's executive director of meat science and supply chain outreach, says research indicates that today's consumers want to eat beef, and beef's great taste and versatility continue to influence their purchase decisions.
I know firsthand that the beef industry is committed to improving beef's fat trim levels, consistency, flavor and tenderness to remain competitive in the meat case. The entire industry continues to address beef's various challenges – both real and perceived – and that has led to steady increases in consumer satisfaction.
The bottom line? Today's beef is more nutritious and pleasing to consumer palates than ever before. And, the beef checkoff will continue to promote ALL beef, stimulating demand and improving profitability, industry-wide.
Subscribe to Our Newsletters
BEEF Magazine is the source for beef production, management and market news.
You May Also Like
---