Storing wet crop byproducts -- it's easier than you think
Storing wet crop byproducts -- it's easier than you think
Wet crop byproducts offer low-cost cattle feed.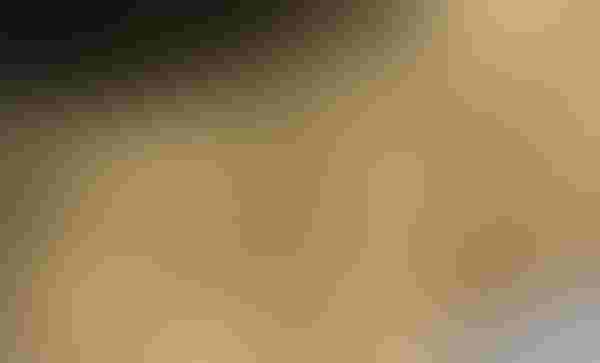 Ever since the ethanol era changed the beef industry landscape, cattle producers in close enough proximity to an ethanol plant have had access to distiller's grains as an alternative protein supplement. But with a consistency somewhere between muddy water and sawdust-filled wood glue, dealing with the byproduct is a challenge.
But it's not just wet distillers grains. Other byproducts offer challenges as well.
"One challenge is how to store wet products, and what the shelf life might be," says Carl Dahlen, Extension beef specialist at North Dakota State University. "Here in the Red River Valley, we have sugar beet processing byproducts. Beet pulp is the fibrous product left after the sugar is extracted. The nutrient profile on beet pulp is similar to corn silage, and cattle love it. A lot of beet pulp goes out as a wet product to ranchers close enough to haul it that way. They can get a week's supply or two-week supply and feed it right away," says Dahlen.
The plants start operating when beets are harvested in mid-September, and by October a lot of pulp is available. "This continues through winter into April when any remaining piles are thawing and rotting; then the plants shut down through summer. We've worked with producers who use this product all winter but want to find a way to store it so they can feed it through summer. The University of Nebraska has done research on storing wet corn by-products, and the concept is the same. We can create a 'silage pile' for wet products to store for summer feeding," he says.

70+ photos showcasing all types of cattle nutrition
Readers share their favorite photos of cattle grazing or steers bellied up to the feedbunk. See reader favorite nutrition photos here.
"If a person puts up corn silage and the corn plants are drier than desired due to early frost, you can mix wet byproducts with the drier corn plants to add nutrients as well as moisture," says Dahlen.
"We've had educational meetings about storing byproducts--mixing wet byproducts with grass hay, chopped corn stalks or some other low-quality roughage. We don't get fermentation with this, so it's not like making silage, but moisture from the wet products seeps into the dry products. Cattle intake may increase because of the added moisture as well as the added nutrients," he says.
There are resources and guides for storage and feeding of wet co-products. Nutrient content may vary for the actual products, and be vastly different from a book value, so it is important to do feed tests on what you are thinking of using. There are many options; you just need to evaluate appropriate methods of feeding some of them.
Heather Smith Thomas is a rancher and freelance writer from Salmon., Idaho.
You might also like:
7 tools to win the war against cattle flies
7 U.S. cattle operations that top the charts for their stewardship efforts
How to prevent foot rot in cattle
Why baleage has an advantage over dry hay
Can ranching be sustainable without profits? Burke Teichert says no
Can we measure cow efficiency? Not as a single trait
Subscribe to Our Newsletters
BEEF Magazine is the source for beef production, management and market news.
You May Also Like
---