The case for early fall vet-work in "corn states"
The case for early fall vet-work in "corn states"
If you live in a "corn state" or even if you do not, there are many advantages to pregnancy-checking cows, and weaning and processing calves earlier in the fall.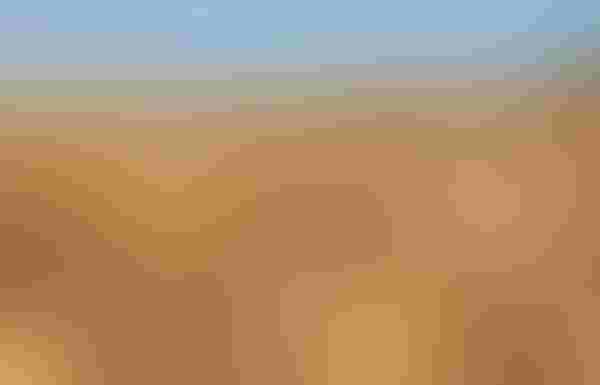 As a Midwestern veterinarian, I have often heard, "But I have corn to harvest." It is a potential answer to the questions, "When shall we pregnancy-check your cows?" or "What day do you want to process and wean your calves?" Do your cows care about your corn harvest?
Of the hundreds of beef cow-calf clients I have worked for in these "corn states," less than 1% had beef cow-calf as their primary agricultural enterprise. For most it was corn, so I understand. Harvesting after a snowstorm is never a pretty sight.
Veterinarians want to be an asset to their clients, and I studied my clients who never answered a cow question with a corn answer. They pregnancy-check cows, and process and wean calves before harvest begins. The cows need to move to the cornfields as soon after harvest as possible.
Crop residue vs. standing forage
Corn crop residue deteriorates every day after harvest, while standing forage generally holds or improves in quality as the fall and winter progress. Rotate cows to the stalk field after calves are weaned for some very inexpensive corn crop residue grazing.
Some herds graze residue for over 60 days with only a salt-mineral mix to make a balanced ration.
My motto is, "The best day of the year to own a beef cow is the day she goes to the cornstalk field." If the owner uses strip grazing of the stalk fields, the cows should gain weight prior to winter.
Another advantage of early pregnancy-checking is that open cows can be marketed before the traditional price drop from September through November. Stalks and other winter feed are allocated to the cows that deserve to stay in the herd.
Weaned calves benefit by eating a ration that complements their genetic ability to grow. A beef cow in late lactation consuming end-of-season forage is not providing much milk to her 550-pound calf, as the pasture is likely lacking the nutrition the cow needs.
The conversion of feed to gain on these newly weaned calves can be in the 4-5:1 range. The weather is also generally superior in early fall versus late fall and early winter, which decreases the stress of weaning.
Economical ways to feed calves
Producers across the U.S. have found economical ways to feed calves so they gain 2.5 pounds to 3.0 pounds per day without getting fleshy.
A producer in Montana told his veterinarian and nutritionist that he wanted to wean a bit earlier in the fall and background his calves for about 70 days to add and capture more value from his high-health, excellent genetic calves.
The veterinarian devised a vaccination program, and the nutritionist worked with his local feed dealer to make a protein cube (cake) with an ionophore. The calves grazed standing forage and ate 4 pounds of the cake per head per day.
The calves gained 175 pounds in 70 days (2.5 pounds per day), and the owner nearly doubled his profit per calf weaned vs. selling the day of weaning. If calves were weaned later and faced weather stress, these gains would have been greatly reduced.
Calf prices also tend to rise from October to December, with the low coming from mid-September to mid-October.
When calves are weaned earlier, backgrounded and sold from late November to December, there are years that the price per cwt for 775-pound calves in December will be the same or higher than 550-pound calves at the end of September. Adding 225 pounds with no price slide is a tremendous advantage.
If you live in a "corn state" or even if you do not, there are many advantages to pregnancy-checking cows, and weaning and processing calves earlier in the fall.
P.S. Don't tell anyone this "secret," or the market trends won't stay as predictable as they have been for the past 20 years! 
Hilton, DVM, PAS, DABVP (beef cattle practice), is a veterinary technical consultant, Elanco Animal Health; and clinical professor emeritus, Purdue University College of Veterinary Medicine.
Subscribe to Our Newsletters
BEEF Magazine is the source for beef production, management and market news.
You May Also Like
---