Vascular surgeon opts for beef, not statins, to lower cholesterol
Vascular surgeon opts for beef, not statins, to lower cholesterol
Could beef eliminate the need for cholesterol-lowering drugs and reduce the incidence of diabetes? Read this patient's testimony to learn more.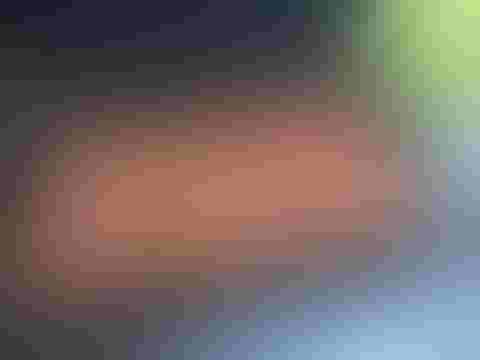 For too long, beef has been demonized, and that's why I get so excited where I see it touted as a health food in the mainstream media. More than that, countless people are coming forward to provide testimony that a diet rich in beef has reduced their health woes, ranging from high cholesterol to diabetes to obesity.
It's great news and is a fantastic story we need to continue to tell. Recently, I ran across an article written by a vascular surgeon who explained how, after several years of taking statin pills to lower his cholesterol, he ditched the pills and made one dietary change to ultimately lower his cholesterol.
Here is an excerpt from the article, which was printed in the National Post:
"When I had a routine health checkup eight years ago, my cholesterol was so high that the laboratory thought there had been a mistake. I had 9.3 millimoles of cholesterol in every liter of blood — almost twice the recommended maximum.
"It was quite a shock. The general practitioner instantly prescribed statins, the cholesterol-lowering drugs that are supposed to prevent heart disease and strokes. For eight years, I faithfully popped my 20mg atorvastatin pills, without side effects. Then, one day last May, I stopped. It wasn't a snap decision; after looking more closely at the research, I'd concluded statins were not going to save me from a heart attack and that my cholesterol levels were all but irrelevant."
Three months later, at a routine checkup with his general practitioner, the surgeon admitted he had quit his statins but decided to eliminate sugar and alcohol from his diet while eating more animal fat. His doctor checked his cholesterol and discovered it had dropped significantly.
READ: Nina Teicholz debunks "What the health" documentary
The surgeon, who writes anonymously, says, "The only major changes I had made to my lifestyle since coming off statins were eliminating sugar (including alcohol and starchy foods such as bread) and eating more animal fat. Many experts now believe that sugar is emerging as a true villain in the heart-disease story; while after decades of demonization, saturated fat has been acquitted of causing heart disease by a recent meta analysis of 70 studies by Cambridge University.
"Typically, I was eating red meat three or four times a week and enjoying butter, full-fat milk and plenty of eggs. You would have thought that after three months on a diet so high in saturated fat, my cholesterol would have shot back up to pre-statin levels — but no, it came down and has stayed down seven months on.
"Not only that, but my levels of LDL (so-called bad cholesterol) were also lower than when I'd been on statins, and my ratio of HDL (so-called good cholesterol) to LDL was under four for the first time, an excellent sign, according to medical wisdom."
You can read more of his testimony here: "A vascular surgeon explains why he ditched statins for more meat and less sugar, lowering his cholesterol in the process"
While this one testimony won't change dietary and medical advice for treating cholesterol, it certainly is intriguing to hear about folks who have made simple lifestyle changes to significantly improve or eliminate a common health concern.
Is beef the secret to a long, healthy life? Could it really be that simple? The more I read, the more I believe it. Let's continue to share positive testimonies like this one to get people thinking more about how animal fats and proteins can fit into their diets.
The opinions of Amanda Radke are not necessarily those of beefmagazine.com or Penton Agriculture.
Subscribe to Our Newsletters
BEEF Magazine is the source for beef production, management and market news.
You May Also Like
---