2013 Setting Up For Higher Cattle Prices
2013 Setting Up For Higher Cattle Prices
In spite of the uncertainty and volatility that's plagued the cattle market, this year will likely see higher cattle prices.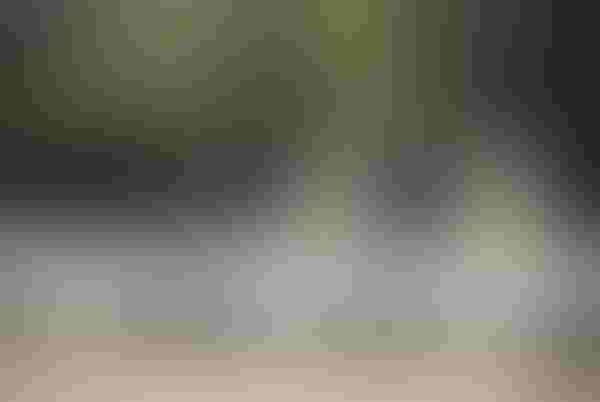 Remember that old schoolyard rhyme about April showers bringing May flowers? While that may be true, it will take a whole lot more than a few showers to make much of cattle country flower again.

Some parts of the country are looking their third year of dry weather square in the eye. Other parts may well face a second year in a beady-eyed stare down with an unrelenting sky. Whether or not Mother Nature will blink has cattlemen everywhere looking long, hard and plaintively at the weather forecast.

To understand why cattlemen are hanging on the weatherman's every word, it might be instructive to look at the year just past. "As we look at the cow-calf sector, I think it's important to look back on 2012 and recognize it was an historically unique year," says Glynn Tonsor, Kansas State University ag economist. Cattlemen saw records set for calf prices early in the year, until the drought hit and the bottom fell out.

"As 2013 develops, in the event we start to pull the trigger on expansion, you could have some of that occur again," he says. If enough of cattle country returns to a normal weather pattern and a significant number of heifers stay home, cattle prices could again set records. "Conversely, if the weather situation doesn't improve, you're likely to see some ongoing additional liquidation. So, in many ways, weather will dictate which of those two paths we have," he says.
Either way, however, calf, feeder and cow prices will remain high. Looking at projections from the Livestock Marketing Information Center (LMIC), Tonsor says 2013 could be a record-setting year for cow-calf returns, given any kind of moisture.

What's more, he says LMIC is projecting a 5%, and perhaps even a 6%, reduction in commercial cattle slaughter in 2013 and 2014. To a large extent, that will be driven by reductions in the cowherd and subsequent calf crops. The trend toward increasing carcass weights, which has helped mitigate the drop in cattle numbers so far, will only partially offset the drop projected for this year and next.
Enjoy what you are reading? Subscribe to Cow-Calf Weekly for the latest beef industry news every Friday.
 

"The expectation is we'll continue to increase dressed weights, but not quite as fast," he says. "The net (increase) will not be enough to offset the reduction in slaughter."

But that doesn't mean U.S. consumers will face a beef shortage, he says. "I think the term 'shortage' doesn't fit the current situation. We're not running out of beef. We're running out of beef at prices we used to have."

That means if someone wants to buy a steak, they can find one. "But consumers are going to have to pay more for it than they have in the past and not everybody's going to be willing to do that," he says.

For cattle prices, he says projections are that they will continue to increase, to the tune of 5%, or maybe 6%, in 2013 and 2014. For cow-calf producers who are able to manage well, that spells good news. "It's important to recognize," he says however, "that those increases, if they do materialize, will not be sufficient in the current environment to lock in positive returns for typical feedlot operations."
You might also like:
Tips To Prepare For Calving Season
Ram Truck Super Bowl Ad Shares The Heart Of Ag
Subscribe to Our Newsletters
BEEF Magazine is the source for beef production, management and market news.
You May Also Like
---