2017 cattle price forecast: Don't expect much movement
2017 cattle price forecast: Don't expect much movement
Volatility continues for all cattle prices and good risk management remains vital.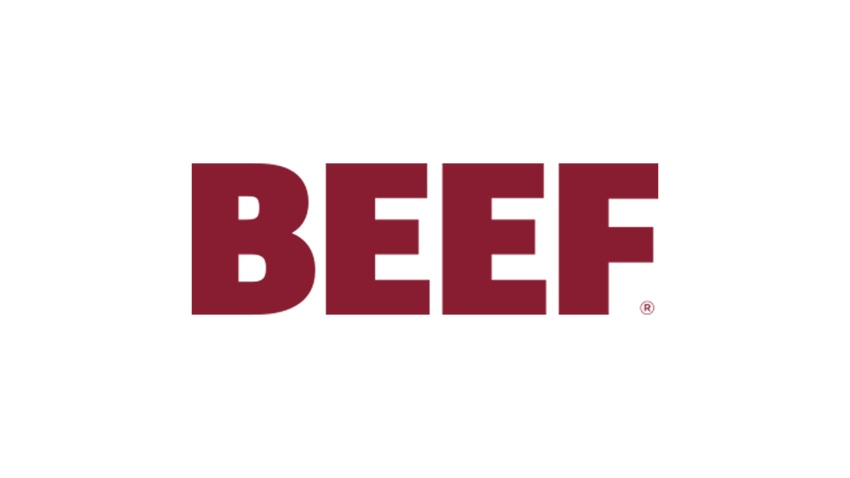 Low calf prices are likely to remain in the $130 to $140 per cwt. range in 2017, due mainly to the steady increase in beef herd numbers and more fed cattle than packers need, said CattleFax CEO Randy Blach.
However, the potential for an increase in U.S. beef exports could provide hope for better prices in the long run. But for now, 2017 prices are forecast by CattleFax to resemble those seen today; he told cattle feeders last week at the Texas Cattle Feeders Association convention in Fort Worth.
Randy Blach, CattleFax
Volatility continues for all cattle prices and good
risk management
remains vital, even though major price swings have settled down. "The magnitude of price swings has been something we've never seen," Blach said.
"We were not current (on feedyard placements and marketings), which caused high price volatility. It didn't take long for fed cattle to go from $120 per cwt to $170. But it also didn't take long for them to come back down. We have more production now, more cattle to harvest and the trends are still down."
Fed cattle prices plunged from that monumental $170 down to about $100. At the same time, feeder cattle prices nose-dived from near $250 per cwt to the $120s. And prices for that 550-pound calf decreased from huge profit levels for ranchers down to $140 or below.
Price forecast
Using its reams of data on situations that can impact cattle prices, CattleFax expects fed cattle prices to trade in the $105 to $110 range well into 2017. Feeder prices are forecast in the $120s, with calf prices projected in the $130s and $140s.
"Half of the cow-calf producers are basically at breakeven now," he said. "There is no incentive for them to continue the expansion of the nation's cowherd."
A sign that more cattle are available from ranchers and stocker operators is that the spread between feeder cattle price and fed prices has dropped from $74 per cwt to about $15 now. But there remain high costs of staying in the cattle business, which means producers and feeders need a risk management plan, Blach said.
"How much capital does it take to run a business today?" he asked, when quizzed about the need for cattle futures markets. "Do you think lenders would be as eager to lend if we didn't have a way to manage that risk? If we didn't have a way to have viable risk management, we would be in trouble."
He said better price discovery is being seen for cattle feeders, through the Fed Cattle Exchange and more negotiated sales. "Negotiated sales are up to 20-29%," Blach said. "There is more traceability. Any time we can get more price discovery, it is good for feeders and producers."
The high value of the U.S. dollar has pressured beef export sales the past year. But with new opportunities for sales to Japan and other countries, the tide may turn. "While U.S. beef production has been up, our exports dropped 2.1 billion pounds in 2016," Blach said, adding, however, that the purchasing power has increased for foreign markets, up 12-13% in major markets of Japan and Korea.
Blach said per capital consumption of meat is expected to increase from about 200 pounds in 2012 and 2014 to 212 pounds for 2016. For 2017, it will jump to 214 pounds and 216 pounds for 2018.
"But I'm concerned about our market share," he explained. "We have continued to lose market share in the beef industry the last two decades. We don't want to become that little niche in protein (for consumers)."
Retail beef prices
Many producers and feeders ask why retail beef prices haven't gone down as much as prices to cattlemen. "Retail has always been slow to adjust beef prices," Blach said. "The last 12 to 18 months has been their payday (after being squeezed by high cattle prices earlier). Over time, we don't see near as much correction in retail. We expect 5-10% correction, but not anything near what we've seen for cattle prices."
He said more retailers are featuring beef in their marketing, while there is a reduction in food service beef sales. "The number of people going to food service operations is down 2.5%," Blach said. "Retailers have responded quicker to lower cattle prices (than food service) and more are featuring more beef promotion activity. We could see changes in menus and pricing in food service."
Larry Stalcup is a freelance writer based in Amarillo, Texas.
Subscribe to Our Newsletters
BEEF Magazine is the source for beef production, management and market news.
You May Also Like
---