Amid High Prices, Cattle Buyers Are Choosier
Amid High Prices, Cattle Buyers Are Choosier
Calves sold steady to $5/cwt. higher in the Southern Plains this week. They traded unevenly steady in the Southeast and uneven across a wide range in the Northern Plains. Buyers continue to place a heavy discount on calves that come with a higher health risk. The high premium ($30-$40/cwt) for steers versus heifers also continued, according to the Agricultural Marketing Service.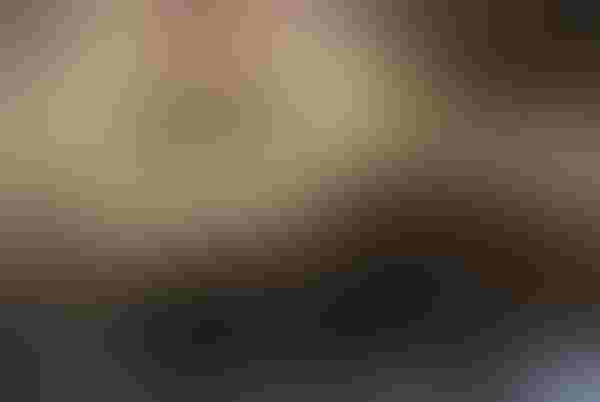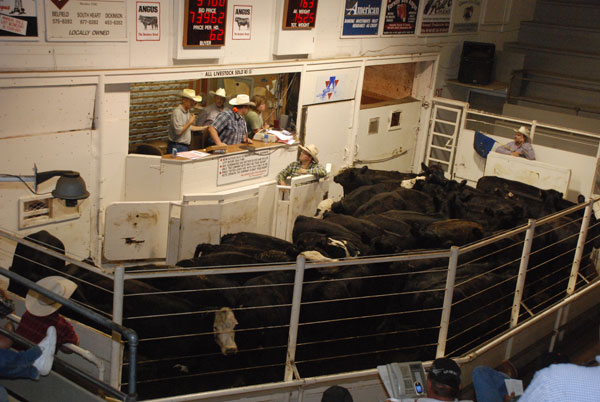 Yearling feeder cattle continued to underpin auction prices this week, bringing steady money to instances of $5/cwt. higher, according to the Agricultural Marketing Service (AMS).

Week-to week, Feeder Cattle futures were an average of $4.59 higher across the board.

Buoyed by wheat pasture hopes, steer and heifer calves sold steady to $5/cwt. higher—many instances $10 higher—throughout the Southern Plains.

Calves in the Southeast traded unevenly steady.

In the Northern Plains, calves sold uneven across a broad price range.

Most everywhere, though, buyers continue to reward lower-risk calves when it comes to health, while hammering their higher-risk peers.

As the AMS reporter noted at Pratt Livestock Auction's special Monday sale: "Steers and heifers sold firm to $5/cwt. higher, however cattle with a complete vaccination and health program, weaned from 30-60 days, grazing on wheat, from reputation ranches and farms sold $8-$15 higher."
 
Gender also remains another key value differentiator.

"Wide price spreads remain on steer and heifer calves mostly weighing under 600 lbs. as price differences run mostly $30-$40/cwt. difference between steers and heifers," AMS analysts explain.

Likewise, at Sioux Falls Regional Livestock Market in South Dakota Monday, the AMS reporter noted, "Price spreads between steer and heifer calves have remained high this year due to the performance difference between them as breakeven prices are high and cattle feeders need their cattle to reach weights as heavy as possible to reach those levels."

Of course, the discounts and preferences are all relative to the historically high market.

"Feeder cattle prices have increased this fall, showing no signs of seasonal weakness," said Derrell Peel, Extension livestock marketing specialist at Oklahoma State University, in his weekly market comments on Monday. "Prices have advanced the most on 450-550 lb. stockers, the most popular stocker animals for winter wheat grazing. Oklahoma auction prices for Medium and Large, #1 steers, 450-500 lbs. averaged above $300/cwt. for the first time ever the last week of October, pushing higher to $307.02 this past week. Prices for 500-550 lb. steers averaged $296.62/cwt. last week."

Despite these high prices, fed cattle prices have so far helped feedlots maintain positive margins.

"There are few if any signs of weakness in the calf and feeder cattle markets," says Andrew P. Griffith, agricultural economist at the University of Tennessee, in his weekly Livestock Comments. "The only market factor working negatively against feeder cattle is the uptick in corn prices the past couple of months."

This week, for instance, the weather-delayed harvest helped boost Corn futures an average of 13¢/bu. higher through the front six contracts, week-to-week.

"However, the increase in grain prices has not seemed to have as large of a negative impact as in years past," Griffith says. "There are too many factors supporting the anticipated short supply of cattle and beef for feed prices alone to override the steady feeder cattle market."

Between market strength and the need some producers may have to defer income to 2015, Griffith encourages producers to consider alternatives to marketing calves straight off the cow.

"For instance, depending on forage availability and current year income, producers may find it advantageous to market some calves now and some after the first of the year," Griffith explains. "An example may be for a producer to market heavier steers before the end of the year and continue to grow lighter-weight calves and market at a later date. Additionally, the correct decision may be to market all of the steers now and continue to grow heifers until a later marketing date. This is not an exhaustive list, but they are a couple of alternatives worth considering to maximize the total value to the operation."
 
You might also like:
NEW Photo Gallery: Home Is Where You Hang Your Hat
Price Peak Could Come By Mid-2015
5 Consultants Explore The Future Of The Cattle Business
Anne Burkholder, The Feedyard Foodie, Is BEEF Magazines 2014 Trailblazer
What You Need To Know About The Veterinary Medicine Mobility Act
Subscribe to Our Newsletters
BEEF Magazine is the source for beef production, management and market news.
You May Also Like
---