Beef Consumption-Demand Struggle
Beef Consumption-Demand Struggle
In part, lower beef prices are due to short-term over-supply created by consumer consumption patters disrupted by recent events and the anemic economy.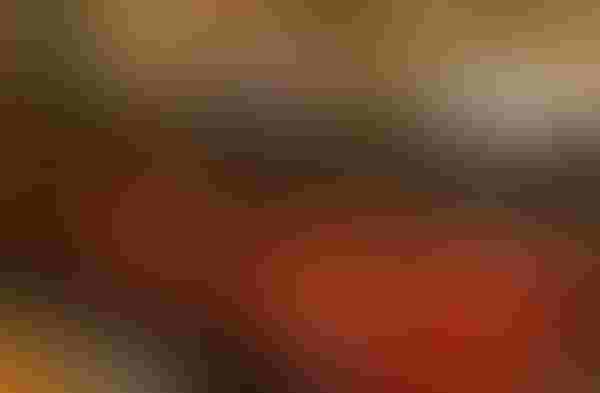 Although beef demand increased in 2011 and 2012, consumer resistance to supply-driven price increases has made it feel just the opposite in recent weeks (see "Demand Whacks Cattle Prices").

"While beef demand is increasing, it is very likely not increasing fast enough relative to price pressure from falling beef supplies in 2013 and 2014," explains Derrell Peel, Oklahoma State University Extension livestock marketing specialist, in his most recent weekly market comments.

Moreover, John Michael Riley, Mississippi State University agricultural economist, explains in this week's In the Cattle Markets that recent events have displaced consumer consumption patterns, spawning a
short-term over-supply.

"The predominant factor (for the recent decline in beef prices) is the loss of the income tax break for social security (6.2% of pay is now being deducted compared to 4.2% last year)," Riley says. "Using the median household income in 2011 of $50,054 as a gauge for current levels, this results in a $1,001 decrease from the family budget or about $83/per month. While this may not sound like a substantial decrease when carried across all households it does add up. A second factor is that the costs of other items in the family budget are increasing. Gasoline prices, for example, increased 7% in the first month of 2013. Most families cannot make sweeping changes to their driving habits, while they can more easily alter their purchases at the meat case. Finally, the flu epidemic in the U.S. and the brutal winter storm in the Northeast impeded beef consumption...

"…Similar to the short-term impact of Hurricane Sandy in October and November of last year, displaced consumption has caused a short-term build up of current supplies…this lowers prices in the short term since suppliers cut prices in an attempt to move their inventory. The decrease in take-home pay is a longer-term issue and is directly attributable to decreased beef demand. The price of beef coming into 2013 left some consumers priced out of the market. Since the amount of beef produced must equal the amount consumed, given that beef is perishable, this has forced the price of beef lower via a decrease in beef demand."
A Closer Look: 2013 Beef Industry Outlook: Are Consumers Near Their Price Limit?
On the other side of the equation, Peel explains demand for middle meats suffered most through the Great Recession, as consumers switched from steaks to hamburger and value cuts. In 2011 and 2012, he adds values increased for both middle meats and end meats.

Several factors will determine how beef prices unfold in the coming months, according to Peel. Availability of poultry and pork for one, and they show little sign of decreasing production. International trade will also be part of it, both exports and the likelihood the U.S. will import more processing beef to feed America's growing appetite for ground beef. That's just a short list.

"Consumers are likely to continue adjusting the frequency and quantity of consumption of expensive middle meats," Peel says. "This process is being aided by increasing indications that some restaurants are reducing portion sizes in an attempt to reduce product cost and thus maintain margins with fewer menu price increases. There is concern that beef demand, especially steak demand, is becoming more of a 'special occasion' meal rather than a regular part of beef consumption. Though this seems part of the consumer response since the recession it is not clear whether consumer preferences have changed permanently."

One thing is very clear – with steaks carrying a premium price the next two years or more, Peel says it is imperative that the beef industry do everything possible to ensure premium quality as well. "Beef has always been significantly more expensive than pork and poultry because it enjoys strong preferences for the flavor and tenderness…Beef does not have to be the cheapest meat but it does need to provide the best value relative to price in order to preserve beef demand at record price levels," he says.
Subscribe to Our Newsletters
BEEF Magazine is the source for beef production, management and market news.
You May Also Like
---