Beef Production Down 5%
Beef Production Down 5%
Through August , based on USDA reports, beef production was 5% less than a year earlier. LMIC analysts forecast beef production to be 2% lower in 2015 before rebounding by 0/1% in 2016.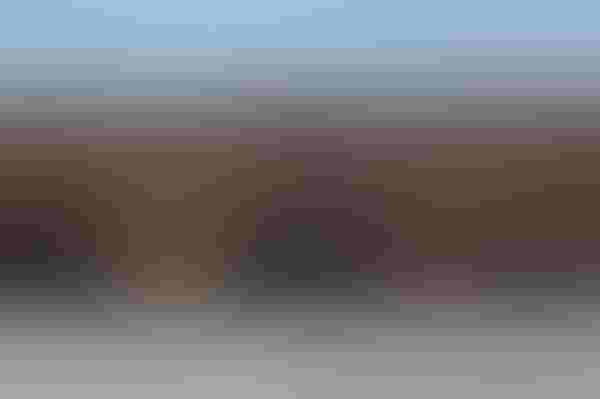 "If heifer and cow retention is taking place on a large scale, which most experts believe is happening, domestic beef supply will continue to remain tight over the next couple of years," say analysts with the Livestock Marketing Information Center (LMIC).

Based on USDA reports, the LMIC folks explain beef production through August was 5% less than a year earlier. They forecast beef production in 2015 to be 2% less than this year before rebounding in 2016 when beef production is projected to be only 0.1% less than 2015.

In the meantime, USDA analysts point out in the September World Agriculture Supply and Demand Estimates (WASDE), "For 2014, beef production is down as supplies of cattle coming out of feedlots have been below expectations. However, this is partly offset by higher expected dressed weights as lower feed costs and reduced heifer and cow slaughter boost weights."

WASDE analysts increased the projected 2014 average price for fed steers $1 on both ends of the range to $151-$154/cwt.
 
As for competing meats, although porcine epidemic diarrhea virus (PEDv) continues to hinder pork production, LMIC analysts estimate it only 1% lower this year, thanks in large part to heavier carcass weights.

"The hog sector now has access to a PEDv vaccine through a conditional license Zoetis received, and the domestic pork supply will depend on the effectiveness of this vaccine, as well as other preventive methods, and the severity of PEDv this winter," LMIC analysts say.

LMIC forecasts pork production next year to be 2% more than this year, then 3% higher than 2015 the following year. "This is, of course, assuming more control of PEDv in the coming years," analysts explain.  
 
Subscribe now to Cow-Calf Weekly to get the latest industry research and information in your inbox every Friday!
All told, LMIC estimates 2014 year-end total red meat production to be 97% of 2013. They project next year's total red meat production to be even with this year before growing 1% year-over year in 2016.

"Another interesting aspect to note, 2016 total domestic pork production is forecasted to surpass total beef production," LMIC analysts say. "This is the first time this has happened since 1959."
Other BEEF stories to enjoy:
Corn Projected In $2.70 To $3.20/Bu. Range Through 2020
ENTER NOW! 2014 BEEF Efficiency & Profit Contest
Nebraska Veterinarians Practice What They Preach At Family Feedlot
Is The Use Of Crossbred & Composite Bulls Is Catching On?
Two-Step Weaning System For Beef Calves
Energy-Guzzling Billionaire Gives Up Burgers For The Environment
Subscribe to Our Newsletters
BEEF Magazine is the source for beef production, management and market news.
You May Also Like
---