Calf And Feeder Prices Follow Beef Lower
Calf And Feeder Prices Follow Beef Lower
Sluggish cash fed cattle trade brought lower prices this week, too.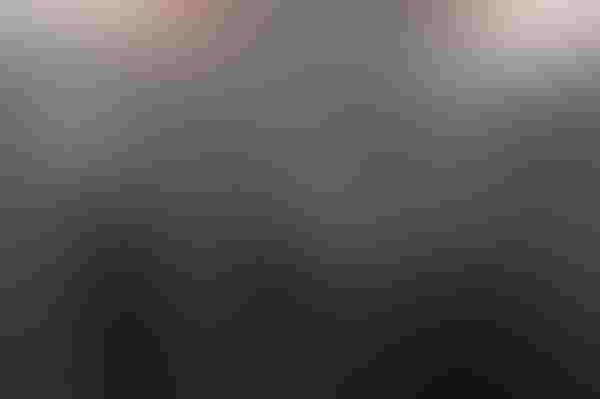 "Lower undertones were prevalent on all classes of feeder cattle on reduced receipts with prices ranging steady to mostly $5/cwt. lower where trends were applicable," said analysts with the Agricultural Marketing Service (AMS) on Friday in summing up this week's auction sales. 
Auction receipts were 39% lower week-to-week, with winter weather disrupting cattle movement and forcing many markets to close.
"Direct sales were also much lighter (even for out-front delivery) as country trades look to the auctions for a market guide and have had a hard time trying to keep up this winter," AMS analysts explain. 
"Calf and feeder cattle prices did not follow the beef and fed cattle market price as closely as might be expected during their five-week sprint to set new record prices," notes Andrew P. Griffith, University of Tennessee agricultural economist. "However, calf and feeder cattle prices are showing signs of weakness as fed cattle prices and wholesale beef prices soften."
Adjustments continued his week to the recent spike in wholesale beef prices.
Choice boxed-beef cutout value was $210.77/cwt. Friday; Select was $209.19. Week-to-week, that's $12.72/cwt. lower and $15.66 lower, respectively.
Subscribe now to Cow-Calf Weekly to get the latest industry research and information in your inbox every Friday!
Sluggish cash fed cattle trade brought lower prices this week, too. Live sales in Nebraska were $5.00-$5.50/cwt. lower than the previous week at $140.50-$141.00/cwt. Dressed sales there were $7 lower at $225/cwt. Compared to the previous week, live and dressed sales were $5 lower in Iowa-Minnesota at $140 and $225/cwt., respectively.
"Prices may seem to be falling more quickly than expected, but many feeders are willing to move cattle at current prices as there is still a positive margin on the majority of cattle being marketed," Griffith says. "Feeders will maintain a high asking price, but it is unlikely packers will be willing to take on the additional expense as the price appears to be correcting itself. It is reasonable to expect that fed cattle prices will continue to decline the next few weeks as beef movement tends to struggle through the latter half of winter."
As for calves and feeders, Griffith explains, "The amount of grass and the timing of the grass availability this spring will be a major factor in calf prices from March through May. The need for spring rains and warmer weather to promote forage growth, and thus provide a cost-effective method of weight gain, will drive stocker and feeder cattle prices. Tight supplies have already been priced into the market. It will be forage conditions and grain crop prices that will set the ultimate market price."
You might also like:
60+ Photos From 2014 Cattle Industry Convention
CattleFax Outlook: Better Weather & Higher Prices In 2014
Know Which Cows Are Most At Risk To Predators
10 New Farm Trucks To Consider For 2014
FDA Ruling On Antibiotic Use Is A Win-Win
Subscribe to Our Newsletters
BEEF Magazine is the source for beef production, management and market news.
You May Also Like
---