Calf and feeder prices surge ahead
Calf and feeder prices surge ahead
Calves and feeder cattle gained more ground this week as farmer-feeders joined the fray in search of cattle for summer grass.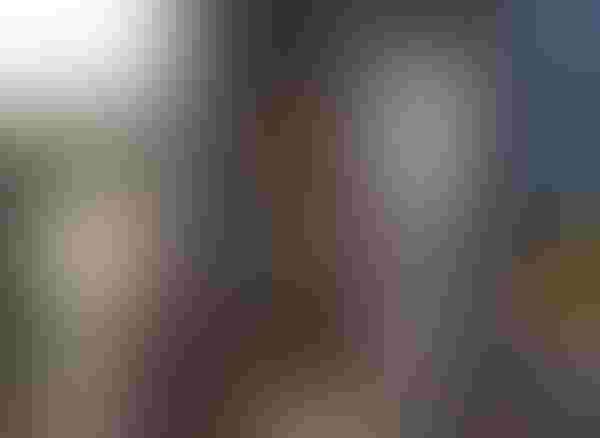 "Trade was very active and demand very good as buyers were extremely aggressive to own all weights and classes of cattle," explained the USDA Agricultural Marketing Service (AMS) reporter on hand for Thursday's sale at Pratt Livestock Auction in Kansas where feeder steers sold $8-$12 per cwt higher and feeder heifers sold firm to $8 higher.
The same observation serves to describe market strength across the country this week as farmer-feeders joined the fray in search of cattle for summer grass.
Overall, yearling feeder cattle traded firm to $5 per cwt higher, with instances of $6-$8 higher, according to AMS. Calves traded mostly steady to $5 higher. AMS analysts note that direct sales were also very active with the full price advance on feeder cattle.  
On the other end of the equation, despite concerns about demand relative to retail beef prices, Choice wholesale beef values surged $6.29 per cwt higher week-to-week, ending Friday at $250.80 per cwt, the highest level since the end of January. Select was $3.43 higher week-to-week, ending at $246.71.
"Packers continue to closely monitor chain speeds to manage beef cutout prices. They have again slowed chain speeds to a crawl as margins are being squeezed because of increasing fed cattle prices," explains Andrew P. Griffith, University of Tennessee agricultural economist, in his weekly market outlook. "Their only recourse to capture margins is to try to push cutout prices higher. There is some indication that cutout prices may make a run this spring as retailers and food service participants begin making purchases for the summer grilling season, but the magnitude of such a run is extremely uncertain."
Through mid-Friday afternoon, there were too few cash fed cattle sales to trend, but some dressed trade in Nebraska and Iowa-Minnesota was reported at $262-$263 per cwt, which was $2-$3 higher than the previous week. Late in the day, the Texas Cattle Feeders Association reported live sales in their region at $165, which was $2 higher than the previous week.
Overall, live prices gained $2-$3 the previous week ($162-$165), while dressed prices were mostly $3-$4 higher at $260.
"Though packers seem steadfast in toeing the line and moderating fed cattle prices, all indications are for the market to continue strengthening and further eroding packer margins," Griffith says. "Cattle feeders will maintain leverage over packers until late spring or early summer, at a minimum, which may provide cattle feeders an opportunity to make a little profit."

70+ photos showcasing all types of cattle nutrition
Readers share their favorite photos of cattle grazing or steers bellied up to the feedbunk. See reader favorite nutrition photos here.
Higher cash trade the previous week helped cattle futures bolt off the blocks on Monday. After choppy, sideways trade for most of the rest of the week, futures followed cash optimism higher on Friday, pulling in new open interest along the way.
In between expiring spot Mar and newly minted away Mar, Feeder Cattle futures were an average of $2.82 higher week-to-week. Week-to-week, Live Cattle futures closed an average of $1.99 higher ($1.35 to $4.27 higher in spot Apr).
Strength in cash fed cattle is supporting gains in futures," says John Otte, Penton market analyst. "Futures price spreads say cash cattle should be easing seasonally, but they have yet to break lower. Many market watchers anticipated softer demand for cattle due to the widening spread between beef and pork prices. In contrast to the relatively tight inventory of cattle in feed yards, the number of hogs facing processors has ballooned this year, after a pinch in 2014 due to disease."
For perspective, Otte points out the average retail beef price in February was $6.27 per pound, compared to $5.98 a year earlier. Average U.S. retail pork prices fell for the fifth consecutive month in February with an average retail price of $3.94 per pound—prices peaked last September at $4.21 per pound.
According to USDA's quarterly Hogs and Pigs report issued Friday, the market hog inventory was 8% larger March 1 than a year earlier. The breeding herd was 2% larger year-over-year and 1% more than the previous quarter.
Steve Meyer and Len Steiner emphasized in their Daily Livestock Report this week the need to remember part of the hefty increase has to do with last year's numbers being low due to Porcine Epidemic Diarrhea virus. Compared to March 1 two years ago, the latest inventory is about 1% more.
So, rather than more hogs, Steiner and Meyer say the decline in pork prices are due to other factors, including heavier carcass weights and the significant decline in exports.
You might also like:
9 new hay-making tools for the 2015 forage season
Bale grazing lets cows feed themselves
How one family farm made room on the ranch for nine sons
Subscribe to Our Newsletters
BEEF Magazine is the source for beef production, management and market news.
You May Also Like
---