Calf-Feeder Prices Take A Breather
Calf-Feeder Prices Take A Breather
Other than in the Northern Plains, calves traded weak to $4 lower and feeders sold unevenly steady. Pressure came from lower outside markets, softer wholesale beef prices and seasonal calf health challenges.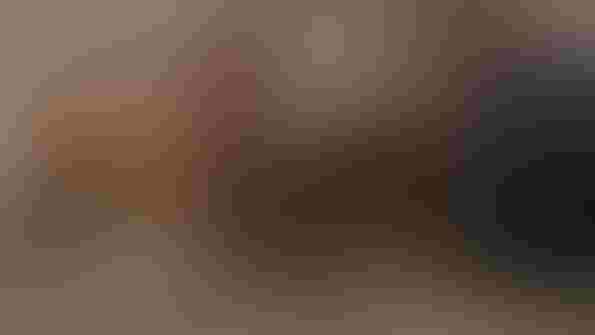 It would be easy to blame the bearishness of this past week's outside and futures markets for calf prices that were weak to $4 lower. But analysts with the Agricultural Marketing Service (AMS) suggest that the wider temperature swings and seasonally increasing calf health challenges were the primary drivers.

"Typical hot days and cool nights are taking their toll on newly purchased un-weaned calves and sick pens are starting to swell," AMS analysts say. "Backgrounders want to take a break before taking on additional shipments, and many who farm their own wheat ground need some tractor time to sow this fall's pasture."

Feeder cattle ended the week unevenly steady after starting out on a higher note before dipping lower mid-week when Live Cattle futures broke.

According to the AMS folks, "Tuesday's sharply lower futures market was the catalyst for lower cash feeders, as investment funds were suddenly pulled from Chicago's Live Cattle pit. Yearling buyers immediately lowered their bids in an effort to keep their purchases within earshot of a fully hedged position."

Outside markets moved sharply lower Tuesday, fueled by new concerns over the European Union financial crisis. The Dow Jones Industrial Average dropped 101 points that day. Choppy trade through the remainder of the week left the Dow Jones 140 points lower week-to-week. The broader S&P 500 was 20 points lower.

Struggles in the wholesale beef market added pressure. Choice boxed-beef cutout values closed the week $4.36/cwt. lower. Select boxed-beef cutout values were down $6.01.

"...the fall price peak (fed cattle) usually comes a little later, and it is doubtful there will be much of a resurgence later this fall," said Andrew P. Griffith, a University of Tennessee livestock economist, in his weekly market comments Friday. "Low marketings in August bode well for increased marketings in the near term, which would likely continue downward pressure on prices. Cattle feeders have been producing and marketing heavier fed cattle due to high feed costs, thus placing more meat on the market relative to the number of head slaughtered. Weekly average steer carcass weights are 16 lbs. heavier than a year ago and 13 lbs. heavier than the five-year average."

Light sales of cash fed cattle were mostly $3 lower than the previous week at $122-$123; $3-$4 lower in the beef at $190-$191.

"Northern Plains markets resisted much of the market pressure on both calves and yearlings this week as temperatures have been milder and farmer-feeders are wrapping up this year's disappointing harvest," say AMS analysts. "However, supplemental feed is more plentiful in the Midwest and cattle growers are anxious to acquire their fall purchases as most believe offerings will much tighter this fall than normal." 

Added snugness in supplies could come from farmers who normally aren't in the cattle business. Various reports from the Corn Belt reflect on the number of fields where stalks are being baled and speculate some of those folks figure they'll add value to it through stocker gains.
Subscribe to Our Newsletters
BEEF Magazine is the source for beef production, management and market news.
You May Also Like
---