Calf-Feeder Prices Up Again
Calf-Feeder Prices Up Again
"Cattle prices in the cash markets have surged as feedlot operators slow the pace of sales, facing record-high costs for replacement animals," says John Otte, Penton market analyst.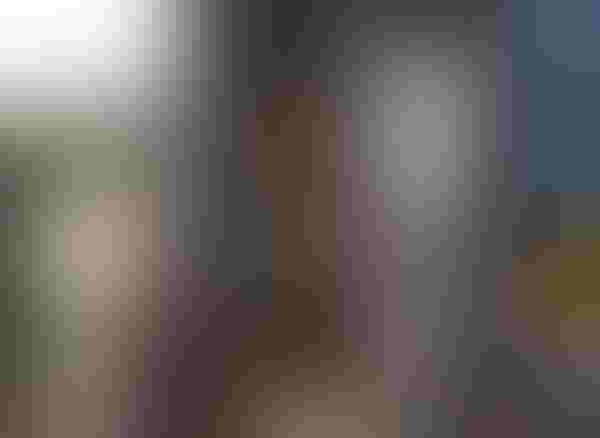 Between continued snug supplies and the previous week's spike up in cash fed cattle prices, yearling feeder cattle marched $3-$8/cwt. higher this week, according to the Agricultural Marketing Service (AMS). Calves traded at steady money to $5 higher.

Cattle futures markets were another matter, though, where bears and bulls continued their volatile game of chicken: near limit-up futures moves and contract highs to start the week spurred by cash optimism the previous week. By Thursday, though, futures were tumbling, cracks began showing in fed cattle trade, and folks were stirring the same old worried gumbo about consumer prices and packer demand.  

When all was said and done, however, folks dusted themselves off at levels near the recent summit. Other than $3.75 higher for spot Sep, Feeder Cattle futures closed an average of $1.87 higher week-to-week. Live Cattle futures were $3.47 and $1.67 lower in the front two contracts, and then an average of 59¢ higher week-to-week (unchanged to 95¢ higher).

Even cash fed cattle held much of the previous week's gains, trading $1-$2/cwt. lower on a live basis at $160-$162. Dressed trade was $2 lower at $248-$250.

Choice boxed-beef cutout value was $1.26 higher week-to-week, too, though it declined $1.46 during the week. Select cutout value was $1.71 lower and declined $3.30 during the week.

"Historically lofty prices for wholesale beef items have been underpinning the cattle market. Wholesale beef cutout values have not fallen as sharply as some industry watchers anticipated since hitting record highs this summer," John Otte, Penton market analyst, explained earlier this week. "Cattle prices in the cash markets have also surged as feedlot operators slow the pace of sales, facing record-high costs for replacement animals."

Speaking of which, Corn futures were an average of 17¢ lower week-to-week through the front six contracts (after expiring Sep) based on the larger corn crop projected by USDA.

"Fed cattle prices eased slightly this week, but prices remain strong heading into the fall marketing period," says Andrew P. Griffith, University of Tennessee agricultural economist, in his weekly market comments. "Futures contracts do not show anticipated signs of weakness in the price of live cattle through the next eight months. However, it may be more difficult for live cattle prices to stagnate than to press forward or display signs of weakness given the volatility in the marketplace since the end of June … The new contract high appears to carry some resistance, which means it may be difficult for traders to push prices higher."

At the same time, Otte explained, "Feed costs falling to the lowest levels in four years give feedyard operators more incentive to hold cattle longer, and grow them to heavier weights in order to afford paying record-high prices for replacement animals…

"Heavier weights turn out more beef per head, which helps packers meet beef needs from fewer cattle. That point dims their enthusiasm to bid up to get cash cattle a bit. Thinning margins may be a more powerful deterrent to packers to bid up."
 

Can You Tell Profit When You See It?
Enter our 2014 BEEF Efficiency & Profit Contest & you could win $1,000 cash (indvidual) or $5,000 in Merial product (feedlot group). Enter here!
Barring some sort of market shock from the outside, fundamentals continue to suggest little downside price risk to calf and feeder prices. At these levels, though, it's still hard to believe there's a lot more upside. Dipping from a different pail, leaving the topside open in risk management may be getting less friendly.

"With increased financial risk due to the increased overall value of cattle, producers should be considering managing price risk to manage part of the financial risk over the next several months," Griffith says.
 
Other BEEF stories to enjoy:
Two-Step Weaning System For Beef Calves
Rubes Cartoons Updated With New Laughs
Photo Tour: World's Largest Vertically Integrated Cattle Operation
Do You Want Progress Or Change In Cattle Breeding?
How To Prevent & Treat Pinkeye In Cattle
Washington Post Paints Ugly Picture Of Showing Livestock
Subscribe to Our Newsletters
BEEF Magazine is the source for beef production, management and market news.
You May Also Like
---