Calf market ratchets higher
Calf market ratchets higher
Tight supplies pushed calves as much as $10-$15/cwt. higher as softer wholesale beef values took the steam out of the fed cattle market.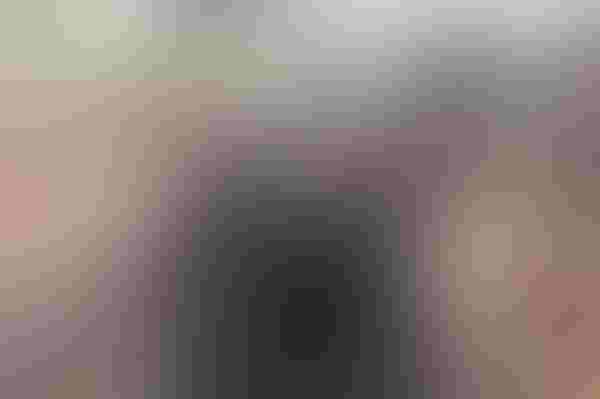 Cash calf and feeder cattle continued riding tight supplies to stronger prices this week.

Calves sold steady to $5/cwt. higher with plenty of instances of $10-$15 higher, compared to the last fully established market two weeks ago. Yearling feeders traded unevenly steady with the most price advance early in the week, according to the Agricultural Marketing Service (AMS).

"The feeder cattle market had an astounding movement up this fall, which has been stimulated by record fat cattle prices, low numbers and low corn prices," AMS analysts explained on Friday. "Many farmer-feeders continue to attend sales and buy cattle after a record corn crop leaves them looking for additional profit opportunities. The feeder cattle market has had very few corrections and no one knows what the future holds, but so far this feeder market has been pretty much bullet proof."

Cattle feeders and packers wish the same invincibility extended to other areas of the market.

"The break from record-high cattle prices may be starting to take form as futures prices have been pressured all week," explains Andrew P. Griffith, University of Tennessee agricultural economist, in his weekly livestock comments. "The pressure on futures contract prices has resulted in the cash market taking a dive, and there does not seem to be much new information that will continue to support fed cattle prices at record levels. A number of feedlot operators were resistant to trading cattle (this week) for a price less than what was received a week ago, but it appears the fate of the market is softening, which means margins are about to tighten on feedlot managers."

Cash fed cattle prices tumbled this week beneath the weight of sluggish wholesale beef prices, which typically surge seasonally this time of year.
 
Through Friday afternoon, cash fed cattle sales were $4-$5 lower than the previous week on a live basis at $166-$168/cwt. Dressed sales were $3-$5 lower than the previous week at $263-$264.

As for wholesale beef prices, Choice boxed beef cutout value was $4.86/cwt. lower week-to-week, ending Friday at $252.54/cwt. Select was $9.16 lower at $236.69.

Week-to-week, Live Cattle futures closed an average of $4.49 lower in the front three contracts, an average of $2.38 lower in the next three, and then an average of $1.55 lower.

"Red-meat sales typically pick up in the weeks prior to Christmas, but weakening wholesale beef prices have raised concerns that the margin pressure facing beef packers has begun to curb prices they're willing to pay in the cash markets. Retail buying interest in beef also appears sluggish," says John Otte, Penton market analyst. "Relatively stagnant wholesale beef prices and dismal estimated packer margins continue making it difficult for cattle prices to find traction."

With tighter cattle feeding margins on the horizon, in tandem with snugger cattle supply, Feeder Cattle futures continued to boomerang back and forth.

Feeder Cattle futures closed $3.80 and $1.02 higher in the front two contracts week-to-week, unchanged in the last two and an average of 42¢ higher in between.

"Cash prices have steadily increased for most classes of cattle, but a roller coaster ride on Feeder Cattle futures has been present since the beginning of October," Griffith explains. "January Feeder Cattle futures closed at $231.78 on the first day of October, climbed to $236.33 seven days later, but then fell to $228.13 the following week before closing at $237.48 in the middle of November. Subsequently, January Feeder Cattle futures fell to $230.50 the day before Thanksgiving and have now rebounded back to near $236."

At the same time, Griffith points out the CME Feeder Cattle Index was at an $8 premium to Jan. Feeder Cattle this week ($244.82 on Thursday).
 
Photo Gallery: Home Is Where You Hang Your Hat
At BEEF, we're proud to celebrate the ranching lifestyle. Enjoy 70+ photos from our readers that showcase their country home. Enjoy the gallery now.
"Futures prices and the feeder cattle index generally converge as the expiration of a contract month approaches," Griffith explains. "This is important because the CME Feeder Cattle Index is used to settle open contracts. Thus, either the feeder cattle index will have to drop off sharply or the nearby feeder cattle futures price will have to continue to escalate. What may be more feasible are a small decline in the index price and an increase in the nearby futures price."

As vexing is the growing dichotomy between extraordinarily strong beef demand and growing wonderments about whether consumers are reaching their price limit.

"Cattle have come under pressure as traders see declining interest in pricey beef ribs, roasts and other items, potentially restraining bids that processors will be willing to offer for cattle in the weeks ahead," Otte says. "Seasonally, purchases of those beef items tend to rise ahead of the winter holidays. However, this week, the volume of sales has fallen sharply as prices hover near all-time peaks, signaling that demand, too, could be weakening.

"Trade chatter suggests the market is collapsing under its own weight. It just cannot sustain the steep year-to-year gains in the cost of cattle and beef products," Otte says.
On the other side of the equation, tight supplies promise to grow tighter domestically and globally.

In its commodity price outlook for next year, Rabobank forecasts bullish cattle prices based on strong demand and expectations the global cowherd will decline another 2-3% in 2015.

"On the bull side, supplies of market-ready cattle remain tight following years of drought and industry consolidation, so fundamentals remain strong," Otte says. "Cattle prices are struggling to find the proper balance between tight fundamental cattle supply and fears that record and near record-high retail beef prices will trim interest in beef among buyers."
 
You might also like:
5 Tips For Getting The Most Cash For Your Cull Cows
Why Cattle Should Not Ingest Net Wrap
3 Steps To Negotiating A Great Cow Lease
Anne Burkholder, The Feedyard Foodie, Is BEEF Magazines 2014 Trailblazer
Subscribe to Our Newsletters
BEEF Magazine is the source for beef production, management and market news.
You May Also Like
---