Calf Prices Inch Higher
Calf Prices Inch Higher
Between betting on tighter cattle numbers and trying to keep the gross purchase price per head lower, buyers focused on lightweight calves last week.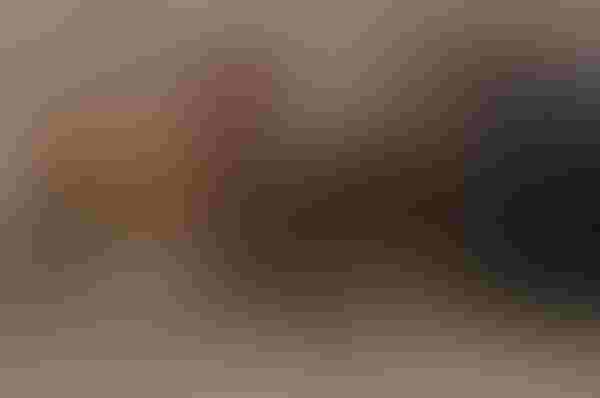 Based on calf and feeder trade the past couple of weeks, it appears buyers are figuring that tight cattle numbers will trump obscenely high feed costs.

This past week, calves sold steady to $5 higher while yearlings held steady. It's been common to again see flyweight calves weighing less than 400 lbs. bring $2/lb. and more as recent rains across broad patches of wheat pasture country increase grazing prospects.

Analysts with the Agricultural Marketing Service (AMS) noted Friday that gross dollars per head are also playing a role in demand for light calves.

Regionally, other than mid- and heavyweight feeders in the North Central region, calves and stocker cattle increased incrementally on average.

Feeder Cattle futures also gained some ground, closing an average of $1.17 higher across the board Friday, supported by weakness in the corn market (see market data to the right). Week-to-week, Feeder Cattle futures increased an average of $1.69 across the board.

On the other side of the fence, 0ther than $1.57 lower in expiring August, Live Cattle futures closed the week mixed: 42¢ lower, to unchanged to 52¢ higher. Week-to-week, Live Cattle closed mixed but mostly higher from 12¢ lower to 77¢ higher.

Cash fed cattle prices perked up when trade finally got underway Friday. Live prices were $2-$3 higher in the Southern Plains at $123/cwt. Live prices gained $1.50 in Nebraska to $123/cwt, while dressed sales there were $2-$3 higher at $190. Live sales in Colorado were $2 higher at $123.50. Live sales in Iowa-Minnesota were $1 higher at $119-$121, while dressed beef trade there was $1-$2 higher in a light test at $188-$190.

Pressure in the Live Cattle complex looks to continue coming from the demand side as Choice boxed beef cutout values were $2.52/cwt. lower week-to-week ($3.41 lower than two weeks ago). Select boxed beef cutout value was $4.07 lower week-to-week ($5.26 lower in the last two weeks). Drop value has been a positive, though, closing the week at $13.55/cwt., up 17¢ week-to-week and up 37¢ in the past two weeks.

The financial straits of pork producers will likely add more demand competition for beef in the near term.
Subscribe to Our Newsletters
BEEF Magazine is the source for beef production, management and market news.
You May Also Like
---