Calf Prices Meet Resistance
Calf Prices Meet Resistance
Tumbling wholesale beef values pressured cattle markets this week. On the one hand, declining wholesale beef values point to tougher sledding with consumers, especially as more volume enters the market. On the other hand, spot Live Cattle futures continue to offer cash support to fed cattle.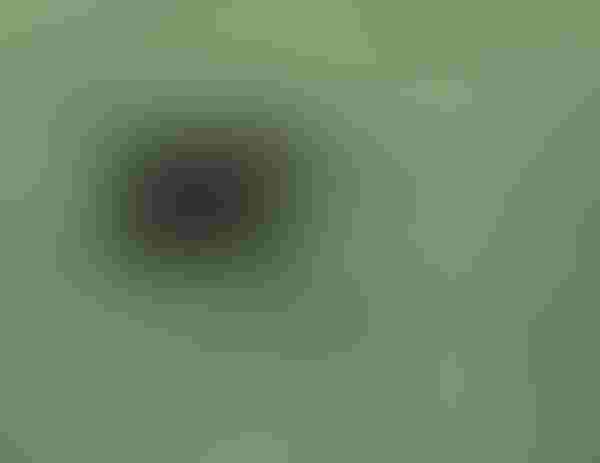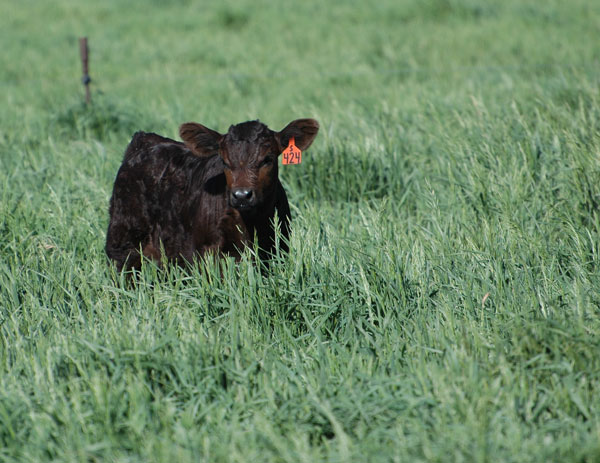 "Perhaps feeder markets have reached the point of topping, or even tipping, as the word 'lower' reared its ugly heady in market reports across the country for the first time in months," said analysts with the Agricultural Marketing Service (AMS) Friday. "However, it would be difficult to call demand any lighter and crowds were reportedly sizeable in the few major auction markets that had a good run this week."

Overall, feeder cattle and calves sold unevenly steady, mostly from $3/cwt. lower to $3 higher. At least part of it has to do with the current mix of cattle being offered.

"Most pressure was seen on heavyweight feeders over 800 lbs. and soft new-crop calves that are progressively making up a larger percentage of receipts," AMS analysts say. "As a whole, offerings are currently less attractive than usual with receipts mostly made up of
growing-lot yearlings and fall-born calves, both carrying considerable flesh."

Grass-ready cattle continue to receive the stoutest demand. Futures prices continue to suggest room to grow, too. They closed an average of $1.85 higher week-to-week.

Sign up now for BEEF Daily and get all the latest hot topics straight to your inbox!
Wholesale beef prices continued to be the primary stumbling block this week. Choice boxed beef cutout value was $6.62/cwt. lower week-to-week, closing at $222.12/cwt. Select was $4.91 lower week-to-week at $212.46.

"Trade chatter indicates higher beef prices are hitting stores and consumers know it," John Otte, Penton market analyst, explained Friday. "Consumer resistance to higher prices could trim retail sales volume, positioning prices for a bit of a break, despite continued strength in beef export volumes and sales."

Caught between the need for cattle and faltering wholesale prices, through late Friday afternoon, fed cattle trade for the week had yet to occur. On the one hand, declining wholesale beef values point to tougher sledding with consumers, especially as more volume enters the market. On the other hand, spot Live Cattle futures continue to offer cash support. Except for 35¢ higher at the back, Live Cattle futures closed an average of $1.27 higher week-to-week.

"Seasonal placement patterns typically result in more fed cattle coming to slaughter in the spring and summer months. That's showing up in this week's larger show lists," Otte says. "The drop in the value of wholesale beef over the past week squeezes margins for processors, as retailers are showing signs of resisting the historically pricy steaks, burgers and other products. Compressed margins trim the bidding power that packers have to buy cash cattle."

With all of that said, fundamentals remain remarkably strong.

According to Rabobank's First Quarter (Q1) Beef Quarterly report, firm demand and supplies growing snugger due to drought-induced herd liquidation in the U.S., along with adverse weather conditions in Brazil and Australia – the three main beef exporters – pushed prices up across the globe in the first quarter. Combined with fluctuating exchange rates, Rabobank analysts explain Brazil and Australia gained export share in the first quarter at the expense of the U.S.

"Prospects for the global beef industry remains positive in Q2, with further possible upside due to continuing pressured beef supply and scarce supply of competing proteins, which will continue to impact competitive positions," explains Albert Vernooij, Rabobank analyst. "Brazilian cattle prices and exports have surged to record levels, and Australian droughts have encouraged historically high slaughter levels to meet global demand."

Global beef demand growth will continue to come mainly from China. Rabobank analysts say, "Although 2014 imports in China are not expected to reach the growth levels experienced in 2013, they will grow as Chinese farmers take little interest in government-supported production expansion, strong profits, and the market opening for Australian chilled fresh beef products."

This week's monthly World Agriculture Supply and Demand Estimates (see "Corn Prices Find Apparent Floor") estimate annual price for fed steers is $144-$151/cwt., up from a March projection of $138-$146.
 
More articles to enjoy:
NEW Photo Gallery: Readers Celebrate "Man's Best Friend"
Where's The Beef In School Lunches?
Test Drive A Ram Truck, Raise Money For FFA
15 ATVs and UTVs That Are New For 2014
To Control Parasites In Cattle, It Pays To Think Like A Worm
Battle For Grass Calves Stretches Prices Further
9 Nifty New Products For Cattle Producers
Can The Beef Industry Get Along?
I'm Having An Internal Conversation About Beef's Future
Skipping The Basics Can Carry A Big Bottom-Line Penalty
Have A Laugh On Us! Check Out These Dick Stubler Cartoons
Will Crossing Two Clones From Prime, YG1 Carcasses Produce Similar Offspring?
80+ Photos Of Our Favorite Calves & Cowboys
Beef Veterinarians Work To Improve Trich Regulations, Testing
Subscribe to Our Newsletters
BEEF Magazine is the source for beef production, management and market news.
You May Also Like
---