Calm Before The Price Storm?
Calm Before The Price Storm?
Besides fed-cattle prices, John D. Anderson says the lack of incentive for feedlots to sell in recent weeks revolves around declining corn prices, as well as the high price of replacement feeder cattle.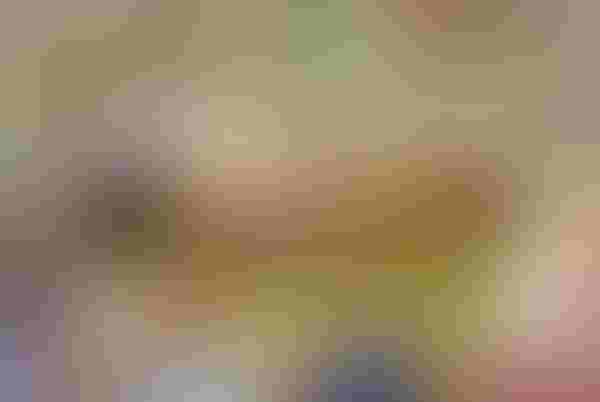 "Two weeks ago, the 5-Area weighted average live price (fed cattle) worked out to $124.88. Last week, it came in at $118.89. Not surprisingly, as prices have declined, cattle feeders appear to have become less enthusiastic sellers," John D. Anderson, senior economist at the American Farm Bureau Federation, explains in last week's In the Cattle Markets.

Besides fed-cattle prices, Anderson says the lack of incentive for feedlots to sell in recent weeks revolves around declining corn prices, as well as the high price of replacement feeder cattle.

Anderson points out corn prices (Omaha cash) have declined 10% since early November. Two weeks ago, corn was at its cheapest in about a year.

As for calf and feeder prices, Anderson explains, "As high as fed-cattle prices have been this fall, feeder-cattle prices have been even higher, proportionally. The prospect of refilling pens with $140+ feeder steers (or $170+ stockers in the absence of those feeders) has surely given feedlot managers a lot to think about this fall."

With that for context, calf and feeder prices were mixed last week with significantly less trade volume due to the holidays. Later in the week, prices picked up, especially in the Northern and Central Plains, with sharply higher cattle futures and fed-cattle prices.

With light trade volume, fed-cattle prices (live basis) were $5-$7 higher in the Northern Plains and Iowa-Minnesota; $6-$10 higher in the beef. Stabilizing wholesale beef values and strong outside markets late in the week were part of the reason.

Fourth-quarter beef production is estimated to be lower than last year and is predicted to decline for the next several years with tight cattle numbers growing snugger as producers with forage seek to retain more replacements. In other words, wholesale and retail prices appear ready to cross a threshold that will challenge beef demand with significantly higher prices (see "Record Prices Beget & Demand More Records").

Heading into the new year, Emmit Rawls, University of Tennessee Extension ag economist emeritus, points out in his Livestock Comments last week that: "due to the drought in some states, cow harvest was exceptionally large this year, given the high prices for feeder calves. Assuming those states get adequate rainfall to restore pastures enough to support cows, beef replacement bred heifers and cow prices could move sharply higher.

"The larger placements of lightweight cattle on feed either into grow yards or regular feedlots will begin to show up in the processing mix. Some may come out of grow yards and be placed on feed, while others could go to grass. In any event, the general consensus is that they will be harvested over a longer period of time. Furthermore, they will be harvested at lighter weights than normal, so the impact from the larger placements should have less price impact than the numbers might otherwise indicate," Rawls says.

The summary below reflects the week ended Dec. 16++ for Medium and Large 1 – 500- to 550-lb., 600- to 650-lb. (calves), and 700- to 750-lb. feeder heifers and steers (unless otherwise noted). The list is arranged in descending order by auction volume and represents sales reported in the weekly USDA National Feeder and Stocker Cattle Summary:
* Plus #2
** None reported of the same quality at this weight or near weight
(***) Steers and bulls
(?) As reported, but questionable
NDNo Description
1500-600 lbs.
2550-600 lbs.
3600-700 lbs.
4650-700 lbs.
5700-800 lbs.
6750-800 lbs.
7800-850 lbs.
8850-900 lbs.
++Last reported Weekly USDA National Stocker Summary
Subscribe to Our Newsletters
BEEF Magazine is the source for beef production, management and market news.
You May Also Like
---