Cattle And Beef Prices Continue Lower
Cattle And Beef Prices Continue Lower
Delayed grass season and sluggish demand pulled beef and cattle markets lower. Calves at stocker-weight cattle sold $3-$10/cwt. lower last week. Feeders traded $3-$6 lower.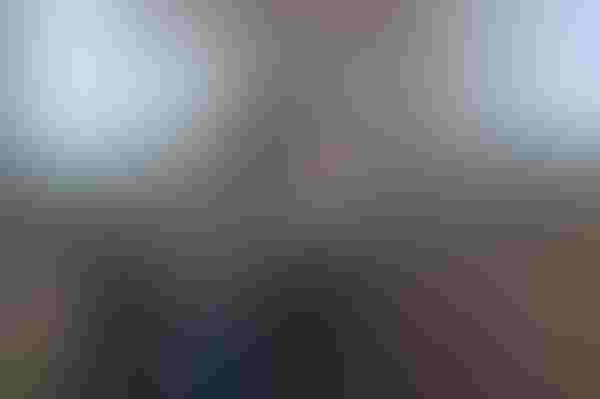 Calves and feeder cattle traded lower again last week as cool weather is keeping a lid on new grass and retailers continue wanting to buy beef at lower prices.
"Extremely tight availability of feeder cattle is currently being coupled with light demand, which completely goes against even the most basic of economic lessons," Agricultural Marketing Service (AMS) analysts explained Friday. 
Feeder cattle traded $3-$6/cwt. lower last week as CME futures contracts caved in, especially on deferred contracts. The CME Feeder Cattle Index ($135.06 Thursday) was down $2.13 week-to-week. It was $1.45 lower the previous week.
Calves and stocker cattle felt the brunt, too, selling $3-$10/cwt. lower at auction.
"The combination of a cold rain, wintry mix in the forecast for later in the week and the continuation of a plummeting cattle board, along with higher corn futures, including current fat cattle that are deep in the red, pretty much took the starch out of this week's feeder auction," explained the AMS reporter on hand at Ozarks Regional Stockyards in West Plains, MO, Tuesday. Grass-type steers there sold steady to $3/cwt. lower, while steers at other weights traded $3-$8 lower – $10-$15 lower for flyweights.
"Regional weighted average auction prices for all weights and classes of calves and yearlings are fully $20-$25/cwt. lower than the same time a year ago when many all-time, record-high prices were posted," AMS analysts say. "There was still no sign of solid footing in the market this past week, and if cattle feeders continue to figure breakevens on current feed costs, the market still has a ways to fall."
Boxed beef trade remains sluggish as cutout values retreated sharply week-to-week. Choice boxed beef cutout value Friday ($191.43) was $4.33/cwt. lower week-to-week. Select cutout ($178.91) was $1.70/cwt. lower. Friday's prices put Select at an 85¢ premium to Choice.
"A few weeks ago, analysts were saying the Choice-Select spread had likely narrowed all it was going to, and that Choice prices would start to pick up, widening the historical spread," says Andrew P. Griffith, University of Tennessee agricultural economist, in Friday's Tennessee Livestock Comments. "Historical fundamentals of the market agree with analyst predictions. However, the fundamentals change as the marketplace changes, and it has changed… On the consumption side, retail beef prices have set record highs recently, but consumer disposable income has failed to keep pace. Consumers prefer to eat higher-quality beef (Choice) relative to lower-quality beef (Select), but we now may be witnessing consumers shifting to lower-quality beef in order to continue consuming beef…"
Fed cattle traded mostly $1-$2/cwt. lower last week at $124.00-$125.50 and $3/cwt. lower on a dressed basis at $198.
Enjoy what you are reading? Subscribe to Cattle Market Weekly for price and market updates every Saturday.
"Cattlemen now have all their hopes and dreams tied to lots of rain and lots of sunshine, which is the only long-term solution to troubled times. Farmers will soon be in full planting mode on what likely will be another record number of acres. Ending corn stocks will be dangerously low by the time the new crop arrives, but with easy-to-underestimate, on-farm storage, there may be as much corn out there that we don't know about as there is reported bushels," AMS analyst say. "The calendar insists that spring has arrived but it may be hard to convince those of us facing the reality of hiding Easter eggs in a snow drift."
Griffith says it's likely that prices for lightweight calves going to grass will still make some positive movement in the next month or so. "But yearling cattle will face strong opposition for another couple of months, if not through the first part of the summer months," he adds.
You might also like:
Long-Term Weather Outlook: Cinch Up
Cattle Market Weekly Audio Report for Saturday, March 23, 2013
2013 Setting Up For Higher Cattle Prices
Subscribe to Our Newsletters
BEEF Magazine is the source for beef production, management and market news.
You May Also Like
---