Cattle Market Weekly Audio Report for Sept 8 2018
Cattle Market Weekly Audio Report for Sept 8 2018
With fall looming on the beef industry, prices appear to be no stronger or weaker than they were a year ago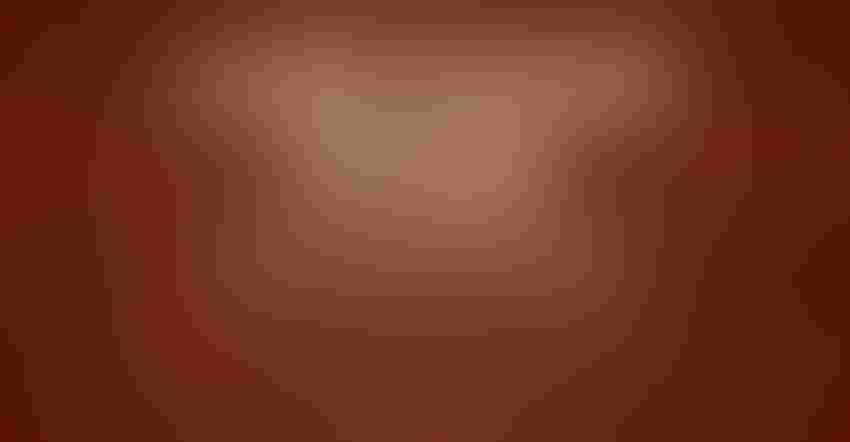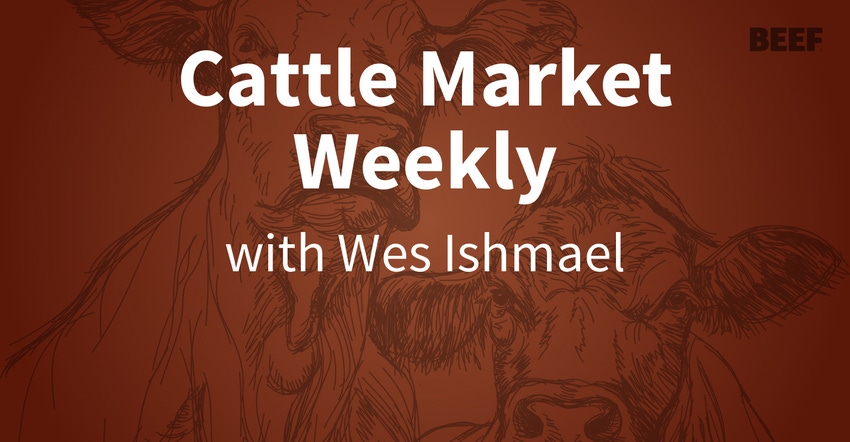 Heading into the fall run of calf marketing, it's hard to argue for prices much higher or lower than they were a year ago. Steers and heifers sold steady to $4 per cwt higher, according to the Agricultural Marketing Service (AMS).
"The supply of feeders was light this week as several early week auctions were dark in observance of the holiday and most others had limited offerings," say AMS analysts. "Demand for feeders was good, although buyers are showing a stronger preference for cattle with good health programs as fall temperature swings become a concern."
Although fourth-quarter calf prices could average slightly below last year, analysts with the Livestock Marketing Information Center (LMIC), explained in August they should be similar. That's with more cattle and more beef production.
Beef production in July of 2.23 billion pounds was 6% more than a year earlier, according to USDA's August Livestock Slaughter report. That was with 6% more total cattle slaughter (2.77 million head). For January through July, beef production was 4% higher.
For price perspective, the August Livestock, Dairy and Poultry Outlook (LDPO) forecasts feeder steer prices at $147-$151 per cwt. in the third quarter and at $143-$151 in the fourth. Judging by weekly auctions through the gut of the country, calf and feeder prices were generally steady to a touch higher during the holiday-shortened week.
Though still range-bound, Cattle futures provided some support, suggesting that perhaps the market is moving beyond the reality of heavy third-quarter supplies.
Feeder Cattle futures closed an average of $3.21 higher week to week on Friday.
Further down the road, the cattle cycle should become more supportive.
"If the general trends of the first half of 2018 persist, as of Jan. 1, 2019, the U.S. cowherd likely will be up well less than 1.0% year over year," say LMIC analysts. "That suggests cyclically stronger calf prices are ahead (e.g., calf prices in the fall of 2020). Pre-planning may position a cattle operation to take advantage of this market transition."
Likewise, Josh Maples, Extension livestock economist at Mississippi State University, explained in a recent issue of In the Cattle Markets, "Looking beyond 2018, slower herd growth numbers begin to paint a brighter price picture for 2019 and 2020. If the strong domestic economy maintains or grows and exports continue to gain steam (more later), it is not difficult to project higher prices in the fall of 2019 compared to fall 2018."
Negotiated cash fed cattle trade was generally steady with the previous week, with live sales mostly $107 per cwt. and dressed sales at $170. Live Cattle futures closed an average of $1.61 higher week to week on Friday.
Even so, in his weekly market comments, Andrew P. Griffith, agricultural economist at the University of Tennessee says, "The late summer market has held up very well with only two more weeks of summer based on the calendar. Live cattle futures are calling for higher prices this fall and winter."
Listen to Wes Ishmael's Cattle Market Weekly Audio Report every Saturday morning on the BEEF magazine website. This is your report for Saturday, Sept. 8, 2018.
Subscribe to Our Newsletters
BEEF Magazine is the source for beef production, management and market news.
You May Also Like
---