Cattle prices drop amid bearish sentiment
Cattle prices drop amid bearish sentiment
Calf, feeder and fed cattle prices declined with increased numbers and ongoing uncertainty. Steers and heifers traded mostly $2-$10 per cwt lower, according to the Agricultural Marketing Service. Cash fed cattle prices were mainly $2-$6 lower at $101-$104 per cwt on a live basis; $3-$8 lower at mostly $160-$163 in the beef.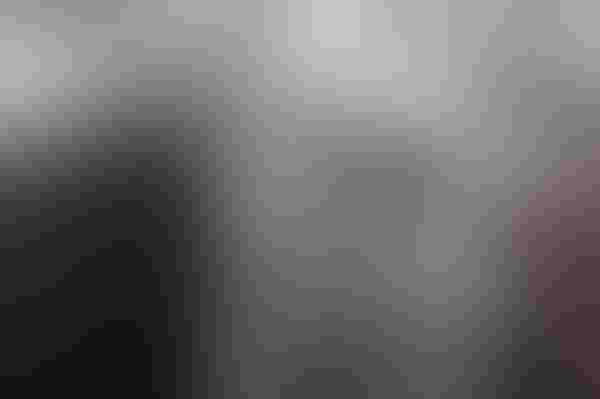 Fundamental support was tough to come by this week.
Steers and heifers traded mostly $2-$10 per cwt lower, according to the Agricultural Marketing Service (AMS), as calves and feeders followed fed cattle prices lower, while futures prices continued to dredge new depths.
"As calf and feeder cattle prices continue to decline, once profitable cattle are now resulting in losses for many producers," says Andrew P. Griffith, agricultural economist at the University of Tennessee, in his weekly market comments. "The concerning part is that the price decline will likely continue the next few weeks, resulting in even more losses for spring-born calves. It is not just calf prices on the decline as slaughter cow prices have nearly been cut in half since reaching their historical apex."
Besides leading some producers to postpone marketing in hopes of a turnaround, current uncertainty is cleaving buyer interest.
"With cattle feeders facing large losses and a downward moving market, there are few buyers willing to take on additional risk by buying calves that aren't fully preconditioned," explained the AMS reporter on hand for South Dakota's Mitchell Livestock Auction on Thursday.
The same day, at Billings Livestock Commission in Montana, the AMS reporter said buyers bid aggressively on all feeders, despite struggling CME contract prices. That same reporter noted, "The excess supply of corn and feed across the country have many feeders looking to feed cows…Feeding cows sold steady to weak as numerous new market participants helped prices hold near steady."
On Friday, cattle futures—already tottering from early-week bearishness—crumbled beneath the ongoing weight of increased beef production, plentiful supplies of competing meats—including hog numbers that hint at shackle space running short—and slogging wholesale beef values.
In between expiring spot Sep and newly minted away Sep, Feeder Cattle futures were an average of $8.11 lower week to week ($6.40 to $10.07 lower).
Week to week, Live Cattle futures were an average of $6.16 lower ($4.52 to $8.37 lower).
Cash fed cattle prices were $2-$6 lower (live basis) earlier in the week at $101-$104 per cwt; as much as $10 lower late-week with sales in Nebraska at $100. Dressed sales were $3-$8 lower at mostly $160-$163.
"Every week, it becomes increasingly difficult to prognosticate the direction of the next week's prices, much less the magnitude of that change," Griffith says. "However, the hardest part is explaining why prices did what they did in the current week. Steer and heifer slaughter rates have been relatively high due to pulling cattle forward, which may be a key reason for lower prices. If higher harvest rates are in fact the reason for lower prices, then the market should experience substantial price resurgence this fall as the number of market-ready cattle decline."
 While projected current, positive margins suggest packers have every incentive to boost weekly harvest numbers even more, reports continue to circulate that labor shortages are proving to be a challenge.
According to Derrell Peel, Extension livestock marketing specialist at Oklahoma State University, August beef production was up 6.9% (average daily basis) compared to last year and up 5.9% year to date.
Although carcass weights are climbing, Peel explains the seasonal increase is less than last year.
"This seasonal increase in carcass weights does not indicate a lack of currentness in the feedlots," Peel says. "Steer carcass weights currently are 13 pounds less than the same date last year and there are indications that feedlots have pulled fall marketings ahead in August and early September," (see Feedlot marketing appears to be current below).  
You might also like:
Young ranchers, listen up: 8 tips from an old-timer on how to succeed in ranching
13 utility tractors that will boost efficiency in 2016
Burke Teichert: How to cull the right cow without keeping records
3 weaning methods compared; Which one rises to the top?
Subscribe to Our Newsletters
BEEF Magazine is the source for beef production, management and market news.
You May Also Like
---