Cattle Prices Finally Gain Traction
Cattle Prices Finally Gain Traction
The promise of warmer temperatures to finally grow some forage and tempt consumers back to the grill helped lift cattle and beef prices last week.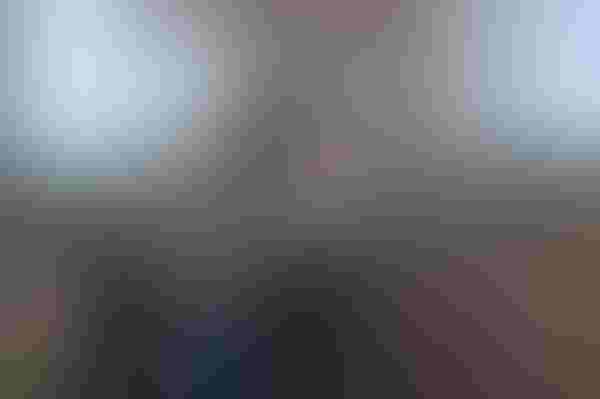 Cash cattle prices and futures prices finally gained traction last week. That was despite what logic suggested would be a bearish Cattle on Feed report the previous Friday. That report indicated 6% more placements in March; the expectation was for about 1% fewer.
Feeder cattle opened the week a touch higher, and then posted strong gains to close the week $2-$6/cwt. higher, according to the Agricultural Marketing Service (AMS). Stocker cattle and calves ended the week fully $5-$10/cwt. higher where they were fully tested in the Plains and Midwest.
Other than the expiring April contract, Feeder Cattle futures closed an average of $4.25 higher week-to-week, though they were down about 90¢ on Friday.
"Southeastern calf markets were uneven, from $3/cwt. lower to $3 higher, but trading had slowed by the time demand reached its potential, and shippers were stuck with the orders they started their loads with on Monday morning," AMS analysts say.
AMS analysts also note that producers in some parts of the Northern Plains are selling heavy calves that would normally be held for summer yearling sales.
Then, there are replacement heifers.
 "Where rain has been plentiful, demand has returned for female replacements, and price levels are reaching the lofty levels many thought would be commonplace this spring," AMS analysts say. "The Eastern Missouri Commission Company in Bowling Green, MO, (the previous Friday) saw top-quality first and second-calf heifer pairs bring $2,225-$2,875."
For a change, wholesale beef and cash fed cattle prices last week supported the upward movement, too.
Week-to-week, Choice boxed-beef cutout value was $2.79/cwt. higher, and Select was 80¢ higher.
Cash fed cattle trade developed Friday, with live prices $1-$3 higher at $128/cwt. in the South, and $130 in the North. Dressed sales were $2-$5 higher at $202-$204/cwt.
Live Cattle futures closed an average of $1.40 higher week-to-week.
"Spring forecasts finally surfaced with sunshine and seasonal temperatures expected to soon spark pastures and allow for corn planting, which fueled demand in both cash and futures feeder markets," AMS analysts say.
Given the market's unfulfilled promise so far this year, folks will be forgiven if last week's rally forged little confidence.
As John D. Anderson, American Farm Bureau Federation deputy chief economist, noted in last week's In the Cattle Markets, "The steady decline in feeder cattle prices since the beginning of the year reflects the simple fact that cattle feeders have been losing money – lots of it. Calf prices last fall reflected expectations of sharply higher fed cattle prices this year as supplies tightened and prices rose in response. Supplies may have tightened, but prices haven't done too much rising... Cattle feeders are increasingly unwilling and/or unable to pay up for calves while betting on a stronger fed cattle market down the road." 
AMS analysts added: "Unpredictable attitudes are dictating market direction of late, resembling a poker game where every player is either all-in or folded on every hand. These are the results of an industry yearning for profit, as the last six months have not allowed anybody in the cattle business to make money. Feed costs have bullied backgrounders and feedlots deep into the red, while packers have also been operating in reportedly negative margins for quite some time. In these instances, the cow-calf man is usually the beneficiary, but feed and water shortages from multiple droughts have pushed the cost of production beyond the market. All these participants are leery but none wants to be caught with empty pens or pastures when profit opportunities reappear." 
Enjoy what you are reading? Subscribe to BEEF Daily the latest industry news in your inbox Monday-Thursday!
Looking a little further ahead, analysts with USDA's Economic Research Service (ERS) say in the April Livestock, Dairy and Poultry Outlook that feeder cattle prices could receive an additional boost with improved forage conditions and declining feed prices.
"Any positive feeder cattle price effects would likely continue to accrue to the lighter-weight cattle, which have a higher potential for marketing as fed cattle extending well into the 2013-14 corn-marketing year, when corn prices are anticipated to be significantly lower," ERS analysts say. "These cattle will likely have the first real potential to generate cattle feeding profits since early 2011, provided anticipated increases in feeder cattle prices do not fully offset anticipated declines in corn prices and fed cattle prices do not deteriorate significantly."
Then again, ERS analysts add, "Continued drought could again force feeder cattle into feedlots prematurely. These premature placements would likely increase beef supplies during the latter part of 2013 and into 2014. Increased supplies would likely exert downward pressure on fed cattle prices, which, along with increased feeding costs from longer feeding periods required by lighter weight placements, would likely reduce cattle feeding profit potential."
You might also like:
60 Stunning Photos That Showcase Ranch Work Ethics
New At Beefmagazine.com | Commodity Prices
Livestock Equipment Theft On the Upswing In Rural Areas
Need A Laugh? Enjoy Holmes and Fletcher Classic Cartoons
Planning To Work Cattle Soon? Timing Is All-Important For Effective Parasite Control
Subscribe to Our Newsletters
BEEF Magazine is the source for beef production, management and market news.
You May Also Like
---