Comparison brings cattle price opportunity
Comparison brings cattle price opportunity
Whether you're comparing feeders to fats, feeders to feeders or fats to fats, you'll find buying opportunities.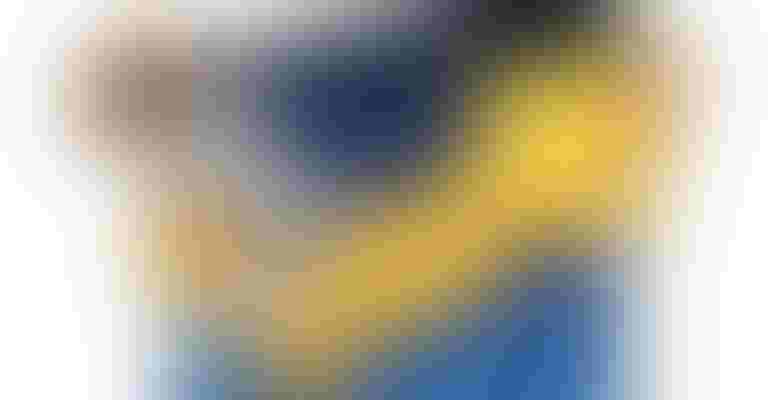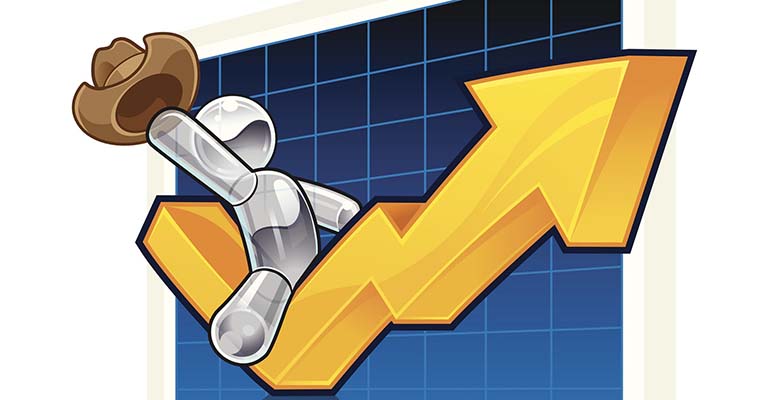 Watch each Friday for Doug Ferguson's Market Intel blog on Beef Producer and BEEF magazine.
vectorbomb-ThinkstockPhotos
Yesterday as I was updating slides for next week's marketing school, and I had a tab open and had the World Livestock Auctioneer Championship qualifying event on. I knew a handful of the guys participating. I couldn't help but recall what they sounded like when they began their auctioneer careers and compared that to how they did yesterday. I think all the contestants, that I got to see, did an outstanding job. I know the criteria for judging and I felt like they nailed it. It probably came down to who handled their nerves the best.
Most auctioneers I know never act like their job is difficult. To me it looks hard. The first thing they have to be is an appraiser. When an animal runs in the ring, they get a quick glance at it and have to evaluate it and decide where they are going to try to start the bidding. They need to know their numbers well, and be able to count or skip by certain dimensions and keep flowing.
Most people would struggle with that by themselves with no one around let alone a room full of eyes on you. They also usually have some seller upset at them for one reason or another and then there is the buyers. I'll be right up front about this, buyers can have more drama and hissy fits that middle school girls, and the auctioneer must walk the fine line to keep them happy and be fair at the same time.
A good auctioneer can get you a little more money when he sells your cattle. I am usually pretty good about thanking the sale barn owners, but I admit I am not always good at thanking the auctioneers. Thank you and we appreciate you.
Real-time cattle prices in use
When I put material together, I take great deal of pride that my schools use current and real market weights and prices. While I can spot relationships in my head at the speed of an auctioneer there is always some special wow factor of putting the numbers on a slide side-by-side to compare.
While I have been watching female sales, I have been thinking to myself that there have been a ton of good buys when comparing Intrinsic Value (IV) to the Actual Value (AV). On the slide I make this comparison I use red numbers to illustrate how much the cow is under-valued and green numbers to illustrate how much a cow is over-valued. There are always green and red numbers on this slide. Usually there is more green than red. When I look over the numbers from the sales I took in during the last three weeks there is a sea of red.
There are two factors that really stand out. First is the body condition of the female. If she is fat, she has a chance of being over-valued. If the cow is not fat there is almost no chance she will sell higher than her IV. The second factor is the teeth. If the female is short solid or older there is no chance of selling higher than her IV.
Now before anyone rushes out to buy females or decides not to sell females, I must clear one thing up. When I ran my calculations I ran a Cost to Keep that was on the basis of keeping the cost to run a cow lower. If I use the CTK from the cow budget shared on BEEF a short while back the relationships will change and it could make some of these cows over-valued when comparing IV to AV.
I am going to take this moment to echo what I wrote last week. Cost is the pivot point or fulcrum on a lever that determines if something is over or under-valued to something else. We have read decades worth of articles that suggest keeping costs low to have an advantage, and there is sound merit in that. It has never been explained that it is the cost that determines relationships and that utilizing these relationships is how we prosper ourselves.
Casual readers of this column should not be upset that I pointed out the general state of the female market is under-valued. When we begin to compare females against each other the females are trading over and under-valued to each other. This is one thing that is constant. No matter if the general state is over-valued or under-valued, they always trade over and under to each other. That is the beauty of the market. That is what allows us to trade and generate some positive cash flow.
A unique comparison for students
Another comparison I seldom do in my personal business yet will do for every school is to compare feeders to females. With the general state of females being under-valued this is the first school I could make a slide using current and real prices and show the feeder steer is over-valued to females. (For the comparison I used an 8 weight steer and a 5 year old bred cow)
Another constant is feeders will trade over and under to each other. When I compared fats to feeders there are some comparisons that will not work if the goal is to make money. There are also other comparisons that will generate positive cash flow. So, depending on what weight and what sex of feeder we are comparing to fats, coupled with our cost of gain we have feeders trading over and under to fats.
This is the beauty of sell/buy marketing. It will tell us what we can, and just as importantly cannot do to prosper ourselves. If we know our numbers, we can make sound decisions. Most of us have a calculator on our phones. With only the use of our thumb we can run a quick cattle square and have a good idea our position. With this kind of awareness there is no reason we should lose money on a group of cattle due to marketing. There may be other factors that may cause us to lose money, but it shouldn't be due to poor marketing.
The value of gain was positive on cattle again this week, meaning it was higher than a reasonable cost of gain. This isn't always a weight gain business, but it sure feels better when it is. Feeder bulls were up to 25 back and unweaned calves were up to 18 back.
The opinions of Doug Ferguson are not necessarily those of beefmagazine.com or Farm Progress.
Subscribe to Our Newsletters
BEEF Magazine is the source for beef production, management and market news.
You May Also Like
---