Corn Prices Continue Lower, And Cattle Prices Higher
Corn Prices Continue Lower, And Cattle Prices Higher
Calves and feeder cattle prices continued higher at auction, driven by tight supplies and falling corn prices. Cattle futures reflected the bullish dynamics, too, though the lack of market information spawned by the government shutdown is creating uncertainty.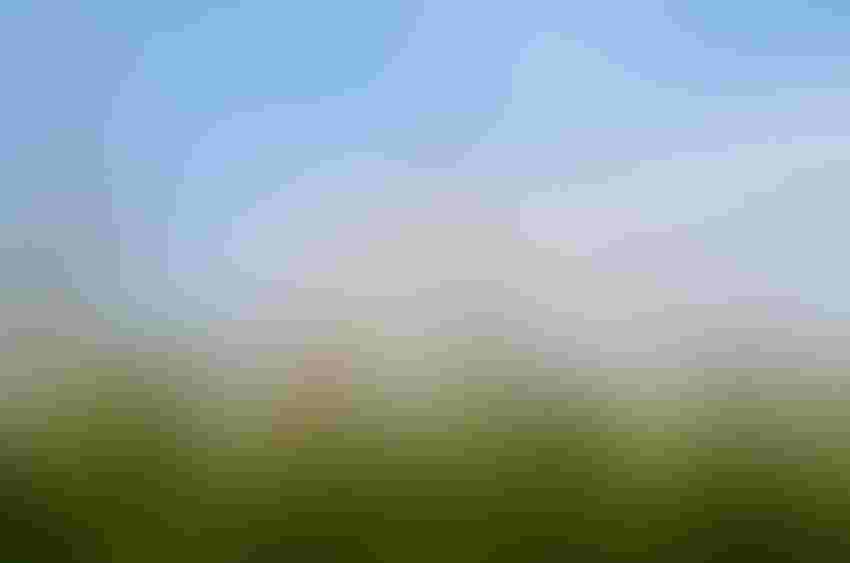 Tight supplies and increased demand continued to lift calf and feeder cattle prices last week. That's based on the trend heading into the week, as well as a sampling of auction markets across the country (see the end of this article).

Sampling is necessary, of course, because of the government shutdown that shuttered non-essential government services, including market reports from the Agricultural Marketing Service.

"Both calf and feeder cattle prices continue to move higher as prospects for a record corn crop and lower corn prices materialize," said Tim Petry, livestock economist at North Dakota State University, in last week's In the Cattle Markets. "Support is also coming from historically tight feeder cattle supplies and, increasingly live cattle futures prices with expectations of declining beef production in the months ahead."

For grain perspective, analysts with the Livestock Marketing Information Center (LMIC) said Thursday, "Buying corn at harvest could be an opportunity for livestock producers. Expectations are that Omaha corn will be as low as $4 at harvest."

Corn futures closed Friday an average of 8¢ lower through the first six contracts week-to-week, and that was after recovering 4¢ on Friday.

Other than an average of 50¢ higher at either end of the board, Feeder Cattle futures closed an average of $1.97 higher week-to-week. The last reported CME Feeder Index Sept. 30 was record-high at $159.92

Fundamentals are lining up in the favor of cow-calf producers. However, Nevil Speer of Western Kentucky University cautions in this week's BEEF Cow-Calf Weekly, "… keep in mind that doesn't automatically translate into a sellers' market where buyers let down their guard … Cattle feeders are operating with new discipline in their purchases, largely dictated by shrinking access to capital and higher interest rates on the horizon."
 
Subscribe now to Cow-Calf Weekly to get the latest industry research and information in your inbox every Friday!
Despite declining corn prices, Speer points out that according to the monthly Cattle On Feed report, cumulative feedyard arrivals during June, July and August total about 5.1 million head, vs. nearly 5.6 million head in 2012 (a 9% decline).

"Many factors are contributing to that slowdown, including fewer available cattle and better grass conditions in 2013. Perhaps, though, it might represent the start of a shift in buying behavior at the feedyard level. Most notably, feedyards are increasingly managing their capital very carefully following a prolonged run of negative closeouts.

"Historically, given the current improvement in the crush (deferred fed cattle less cost of feeder cattle and corn), cattle feeders would have chased replacements. That's not occurred during the past several months in 2013…"

According to John Otte, a Penton market analyst, "Cash cattle started to trade Thursday afternoon in the south at $126/cwt., steady with the bulk of last week's trade. Around 6,000 head in Texas and 16,000 in Kansas traded at that price, with some also priced at $199.50/cwt. dressed in Kansas, according to market watchers."

The Texas Cattle Feeders Association reported preliminary estimates for its members' weekly sales at 78,044 head for $126, even with the prior week.

Otte reports live trade in Nebraska was mostly lower at $125 and dressed sales there were at $198, down from the previous week's trade at $199.50-$200.00.

Other than 20¢ lower in spot Oct., Live Cattle futures closed an average of 83¢ higher (35¢ to $1.40 higher)

"Recent negative processing margins offer packers no assurance that they can capture higher wholesale beef prices if they pay up for slaughter-ready cattle," Otte says.

"In the absence of USDA data, market participants are closely watching for demand signals from the cash market, and industry group estimates for red meat sales out of grocery stores and restaurants to inform the direction of futures."

Auction Sales Last Week (self-reported)

Monday

•    Feeder cattle and calves sold $3-$5/cwt. higher at Oklahoma National Stockyards.

•    Steer calves sold steady to $3 higher at Joplin Regional Stockyards in Missouri. Heifer calves weighing less than 550 lbs. sold $8-$12 higher. Heavier calves and yearlings sold steady to $2 higher.

•    Feeder steers sold $3-$15 higher at Southeast Livestock Exchange in Hattiesburg, MS. Feeder heifers trended $1-$6 higher.

Monday-Tuesday

•    Yearling steers sold steady to $3 higher at Blue Grass Stockyards in Lexington, KY. Yearling heifers sold steady to $3 higher. Lightweight steers (200-400 lbs.) traded $5-$10 higher; lightweight heifers steady to $3 higher.

•    Steer calves weighing 250-550 lbs. sold $5-$7 higher at Okeechobee Livestock Auction in Florida. Heifers traded mostly steady.

•    Yearlings and calves sold steady to higher at Hub City Livestock Auction in Aberdeen, SD.

Wednesday

•    Lightweight steer calves traded $4-$7 higher at Sterling Livestock Commission in Colorado. Yearling steers sold $5-$10 higher. Heifers sold mostly $2-$4 lower at all weights.

•    Calves sold steady at OKC West in El Reno, OK. Feeder steers and heifers traded $2-$6 higher.

•    Feeders sold $2-$5 higher at Winter Livestock Feeder Cattle Auction in Dodge City, KS. Calves sold $5-$10 higher.

•    Steer calves weighing 420-465 lbs. at Torrington Livestock Commission in Wyoming brought $191.00-$206.00. Steers weighing 504-590 lbs. brought $177.75 to $186.75; heifer counterparts were about $20 back on the lighter end.

Thursday

•    Steers weighing 509-573 lbs. sold for $173.00-$190.75 at Mobridge Livestock Auction in South Dakota. Heifers in the same weight range brought $169-$181.

•    Steers weighing 505-559 lb. brought $185.00-$195.50 at Pratt Livestock Auction in Kansas. Steers weighing 745-783 brought $169.10-$171.00.

•    Feeder steers and heifers sold $2-$6 higher at Tulia Livestock Auction in Texas.
You might also like:
10 Ways To Have A Stress-Free Weaning Day
Meet 2013 Stocker Award Winner Jay O'Brien
Wolves' Economic Bite On Cattle Goes Way Beyond Predation
History Lesson: 50 Years Of BEEF Magazine Coverage
Subscribe to Our Newsletters
BEEF Magazine is the source for beef production, management and market news.
You May Also Like
---