Expansion Indicators Continue
Expansion Indicators Continue
The jury is still out on how quickly producers are expanding the U.S. cowherd, but various indicators suggest expansion is underway.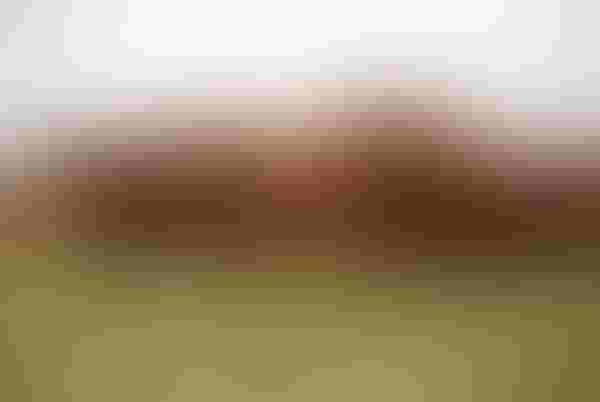 "Several indicators are suggesting that cattle herd expansion is occurring," says Matthew A. Diersen, South Dakota State University agricultural economist, in a recent In the Cattle Markets. "Since July 1, the various livestock slaughter reports show sharply lower cow slaughter volumes, especially of beef cows. Overall heifer slaughter is lower, too, giving at least the potential for expansion and a bigger 2015 calf crop."

Earlier this month, Derrell Peel, Oklahoma State University Extension livestock marketing specialist, explained that through Nov. 1 federally inspected cattle slaughter was 7.2% less than the previous year.

"Heifer slaughter so far this year has decreased 8.7%, with heifers accounting for 28.2% of total cattle slaughter, down a half-percent from last year," Peel says. "October heifer slaughter was down 6.3%, with heifers making up 30.6% of cattle slaughter. Steer and heifer combined slaughter is down 5.3% for the year to date, and was down a stronger 6.7% in October. The sustained decrease in heifer slaughter in 2014 is an indication of more success in heifer retention this year."

As well, Peel points out, "Total cow slaughter is down 14.5% so far this year (through Nov. 1) with dairy cow slaughter down 10.9% and beef cow slaughter down 18.1% for the year to date. Cow slaughter is a smaller percentage of cattle slaughter this year with total cow slaughter representing 17.9% of total slaughter, down from 19.5% one year ago." 
 
From 1986 through 2013, Peel explains net beef herd culling (beef cow slaughter as a percentage of the Jan. 1 beef cow inventory) averaged 9.7%.

"In the last six years since 2008, beef cow culling has been higher, ranging from 10.5% to a record 12.3% in 2011. At the current pace of beef cow slaughter, net herd culling will likely fall below 9% in 2014, and may stay below the long-term average for several more years," Peel says.

"Not only have weather conditions given relief to most cattle-producing areas, but a record-breaking corn harvest is apparent," said analysts with USDA's Economic Research Service (ERS) in the November Livestock, Dairy and Poultry Outlook. "As a result, this year's harvest has lowered corn and soybean meal prices, and producers have the option to keep cattle on feed and/or pasture for longer periods of time.

Combined with high cattle prices and recent feedlot placement patterns, ERS analysts say, "These data may indicate that some producers are interested in herd expansion by keeping heifers back for breeding purposes, foregoing very high returns by not sending them to the feedlot now."
You might also like:
Photo Gallery: Meet The Generations On The Ranch
Why You Must Act Now To Minimize Cold Stress On Cattle This Winter
3 Steps To Negotiating A Great Cow Lease
Anne Burkholder, The Feedyard Foodie, Is BEEF Magazines 2014 Trailblazer
Subscribe to Our Newsletters
BEEF Magazine is the source for beef production, management and market news.
You May Also Like
---