Fat Beef Trim Prices Taking A Hit In Futures Market
Fat Beef Trim Prices Taking A Hit In Futures Market
The CME Group says the longer the issue over the quality of lean finely textured beef percolates in the press, the more significant the impact on demand.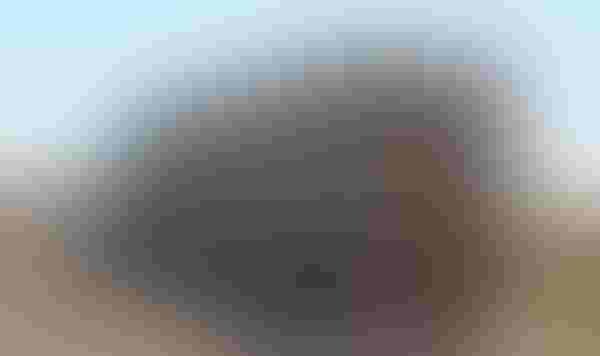 Writing in the April 2 edition of the CME Group In The Livestock Markets newsletter, Steve Meyer and Len Steiner of the Steiner Consulting Group estimate that 50CL beef trim accounts as much as 10% of total beef on the carcass (using USDA cutting yields and taking the highest volume possible for each primal). In addition, packers generate another 5-10% as extra fat trim and a good portion of this supply went into making LFTB and related products as well as into rendering.
The Steiner Group estimates that the overall supply of lean finely textured beef (LFTB) is about 400 million lbs./year, while other estimates peg it at 500 million lbs./year.
"The conversion rate of extra fat trim to LFTB is generally 3:1; for example, it takes 3 lbs. of fat trim to generate 1 lb. of LFTB. If 75% of the production capacity of LFTB is lost due to the controversy, and this is a big if at the moment, it would imply an additional 900 MM lbs. of extra fat trimmings available. Some of this product will go into the 50CL supply or traded as extra fatty trim to be blended with leaner product and eventually become ground beef," they say.
If LFTB isn't accepted by retailers, a large portion will go back into rendering and trade at a discount to what it sold for in the past, Meyer and Steiner say. So how would this affect live cattle?
"Back in January and early February, before the heavy weights became apparent and before the controversy over LFTB, analysts were estimating fat beef trim prices for April and May at around $120/cwt. On Friday, 50CL beef was quoted at 73¢/lb. This kind of difference translates in about $3.2/cwt./head live. While we do not have prices for extra fat trim, it is fair to say that prices for this product are down sharply as well.
"Traders have been discounting cattle futures based in part on the fact that trim values are weak and could stay weak. The removal of LFTB implies that packers now have to sell a good portion of the fat trim generated from the carcass at much lower prices, thus reducing cattle values."
Meyer and Steiner say the LFTB issue is new on consumers' radar, and until consumers knows more about it, the final demand on the product is "unknown or unknowable."
"The removal of LFTB from a number of retail and foodservice operations implies the need for another source of supply that will replace it. The extra supply can be found, but at significantly higher prices as some lean beef cuts will probably go in the grinder. The consumer will eventually get the supply of ground beef they need, it may cost more even if cattle are valued less."
Subscribe to Our Newsletters
BEEF Magazine is the source for beef production, management and market news.
You May Also Like
---