Grass Cattle Prices Move Higher
Grass Cattle Prices Move Higher
Other than auction prices for grass-weight cattle, cash and futures cattle markets were pressured last week by weak nearby demand.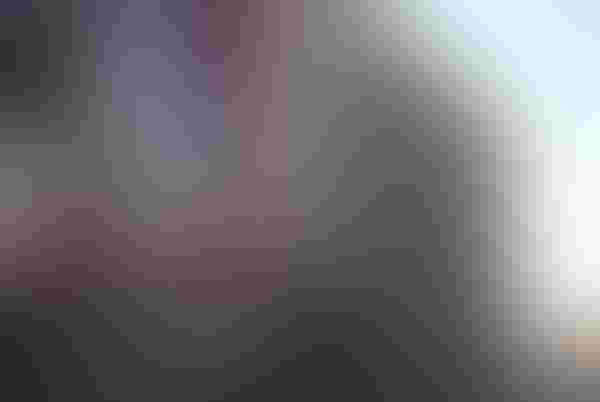 Lower boxed beef carcass cutout values and disappointment in Friday's World Agriculture Supply and Demand Estimates (WASDE) helped pressure Live Cattle futures last week.

Live Cattle futures were down an average of $1.30 across the board Friday. Live Cattle futures were an average of $2.23 lower week-to-week, except for an average of 68¢ lower at both ends of the board.

Late-week cash fed cattle trade offered no support, with live sales generally $1 lower at $125 and dressed sales generally $2 lower at $200.

Analysts with the Agricultural Marketing Service (AMS) point out cash fed cattle demand was light with a chain speed of fewer than 600,000 head. "This is very unusual other than in instances of holidays or plant breakdowns," they say.

"The Choice and Select cutouts have been facing tremendous pushback from consumers as the packing industry has been unable to push higher prices on to the consumer," says Andrew P. Griffith in his Friday Tennessee Market Highlights. "It has been widely thought the low cattle inventory would support cutout prices due to lower beef supply."

Instead, Griffith points out heavier year-over-year carcass weights continue fueling more beef production than some anticipated.

At Friday's CattleFax 2013 Annual Outlook, senior analyst Kevin Good explained cold carcass weights last year were up an average of 18 lbs. compared to the long-term average of 6 lbs./year. CattleFax expects carcass weights this year to increase an average of 8 lbs.

"Seasonality is also against cutout values as January and February tend to haveweaker boxed beef prices," Griffith says. "This trend may persist for another week or so, but anticipate both the Choice and Select cutouts to come roaring back in March."

"Compared to last week, feeder cattle immediately bound for feedlots sold weak to $3 lower with the full decline on weights over 800 lbs.," AMS analysts explained Friday. "Middle-weight calves and feeders weighing 500-700 lbs., with an average-to-fleshy condition that forces them into some kind of confined feeding facility, sold largely steady."

Feed Cattle futures were down an average of $3.42 week-to-week. The CME Feeder Cattle Index was 84¢ lower week-to-week.

As for disappointment with the WASDE report, projected year-end stocks were increased 30 million bu., based in part on fewer exports (50 million bu. less) due to an expected increase in Brazilian competition.

Globally, estimated 2012-2013 corn production rose 2.1 million tons with increases for Brazil, Mexico, India, and Ukraine. The projected increase more than offset an anticipated reduction for Argentina's crop.

But the trade was expecting a bigger boost.

Despite the bearish tone of the fed cattle and beef markets, AMS analysts say, "Backgrounders remain bullish with the bulk of the southern tier of the U.S. now quoting steers and bulls under 450 lbs. at up to $2/lb and beyond."

Stocker cattle and all calves lighter than 500 lbs. traded firm to $5 higher last week, especially in the Southeast, driven by western orders.
Subscribe to Our Newsletters
BEEF Magazine is the source for beef production, management and market news.
You May Also Like
---