Grazing Demand Pulls Calf Prices Higher
Grazing Demand Pulls Calf Prices Higher
Dwindling supplies of yearling cattle commanded steady to firm prices this week. Calves in the Southern Plains and Southeast sold steady to $5 higher, bolstered by demand for calves to graze wheat pasture. In the Northern Plains, though, calves sold mostly $5 lower as more of the fresh-weaned variety come to town.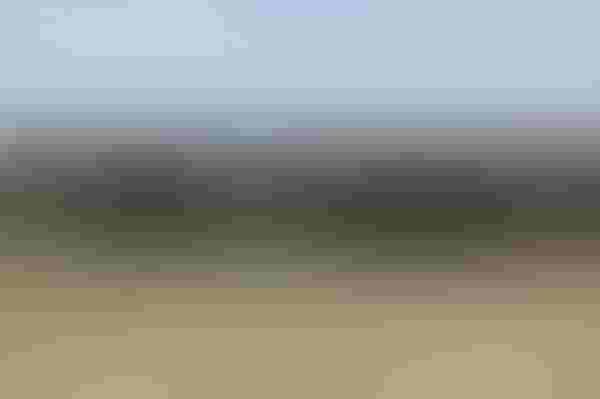 Buyers paid steady to firm money for the shrinking supplies of yearling cattle this week, according to the Agricultural Marketing Service (AMS) Friday.

Calves in the Southern Plains and Southeast traded steady to $5 higher with demand for stocker cattle to send to wheat pasture.

Up north, though, calves traded mostly $5 lower with instance of $10 lower. Demand covered a wide range based on flesh condition, preconditioning status, and overall quality, according to AMS.  

"As prices continue to remain at record highs, buyers are putting more emphasis on strong fall vaccination programs," said the AMS reporter on hand for the sale at Sterling Livestock Commission in Colorado Wednesday. "As a result, cattle with spring shots only are bringing a discount to fall precondition calves."

The growing composition of fresh-weaned calves and the short supply of trucks also continued adding price pressure to northern markets.

"Many cattle being shipped in the Northern Plains states have either been sold in the country on a direct trade or contracted through a video sale," AMS analysts explain.  "These deals had a delivery date set for a long time; trucks have been committed to haul them making logistics difficult for buyers to get their cattle loaded out from the auction markets quickly. Because of this, markets have been pressured as these higher risk calves need to get hauled to their destination and started on feed quickly to ensure optimal performance and to reduce the stress on them."

Feeder Cattle futures closed an average of $3.91 higher week-to-week ($3.12 to $4.37 higher).
 
Photo Gallery: Home Is Where You Hang Your Hat
At BEEF, we're proud to celebrate the ranching lifestyle. Enjoy 20+ photos from our readers that showcase their country home. Enjoy the gallery now.
Cash fed cattle trade offered little to no market direction during the week as few traded, and then not until Thursday and mostly Friday.

Prices for fed cattle in the Southern Plains were steady to mostly $1 lower than the previous week at $166/cwt. to mostly $167. Dressed sales in the western Corn Belt were $1 to $3 lower than the previous week at $262/cwt.

After 75¢ and $2.27 higher in the front two contracts, Live Cattle futures closed an average of $1.22 higher week-to week.

Week-to-week, Choice boxed beef cutout value was $2.09/cwt. lower, ending Friday at $249.11/cwt. Select was 56¢ lower week-to-week, ending at $238.07 on Friday.

Yet, beef demand remains extraordinarily strong both domestically and internationally.

"While cattle supplies remain historically tight, a couple of factors suggest a bit of a backup may be occurring," said John Otte, Penton market analysts this week. "The most convincing evidence is that last week's dressed cattle averaged 826 lbs., up 24 lbs. from a year ago."

Otte explains dismal packer margins are encouraging packers to reduce weekly kills in an effort to ratchet up wholesale beef prices. On the other end of the trade, he says last week's lower volume of fed cattle trade suggests feedlots may be holding cattle a while longer trying to leverage fed cattle prices higher.
Subscribe now to Cow-Calf Weekly to get the latest industry research and information in your inbox every Friday!
"Market bulls interpret cattle prices climbing to record highs in recent weeks as forecasting further gains in the wholesale beef market at a time when burgers, steaks, roasts and other beef items in the grocery store are already more expensive than ever before," Otte says. "This fuels fears among some market watchers that more consumers will shift toward cheaper pork and poultry, reducing demand for beef."
Other trending BEEF articles:
Should You Be Worried About Cattle Ingesting Net Wrap?
Is The Cattle Market Nearing Its Top? Experts Weigh In
Why Freeze Branding Is ID Of Choice For Many Commercial Ranches
7 Of Our Nation's Best Stewardship Operations
What Are Corn Stalk Bales Worth?
15 ATVs and UTVs That Are New For 2014
Subscribe to Our Newsletters
BEEF Magazine is the source for beef production, management and market news.
You May Also Like
---