Heifer Prices Grounded In Reality
Heifer Prices Grounded In Reality
The worth of replacement females is different for every cattle operation, but current prices seem to make rational sense.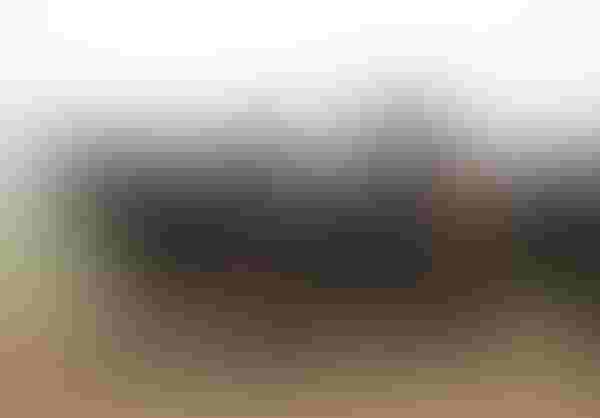 When considering the value of replacement heifers in today's market, one thing  you know for sure is that they're worth about $1,500 per head to a feedlot (basis 750 lbs.) From there, Stan Bevers, Texas A&M AgriLife Extension Service economist, emphasizes there's no right or wrong answer; each unique operation has an answer that can be right for them.
Bevers recently took a look at numbers relative to Texas. Heavy-bred heifers in the state could be had for $1,650-$2,300. Using one ranch he works with closely—an efficient one—he pegs the cost of a heifer retained and developed in the state at $1,400-$1,800.
Subscribe now to Cow-Calf Weekly to get the latest industry research and information in your inbox every Friday!
Next, Bevers looked down the road, calculating the Net Present Value for 2-year-old heifers calving this year and then for the next seven. He figured $750/year cow costs. The value was $2,301.
"We know the market is $1,650 to $2,300, and it takes $1,400 to $1,800 to raise her, and now she is worth $2,300 in my herd economically," Bevers says. "What do you do with those numbers? Well, if nothing else, it illustrates how complex this decision is right now. It's not right or wrong. It's based on what type of operation you have and your costs. You finally have to decide to pull the trigger and say this is what we are going to have to do."
Similarly, Randy Blach, CattleFax CEO, explained to participants at the recent Hereford Genetic Summit that over 25 years, it has taken about 1.5 calves (550 lbs. steers) to pay for a bred cow. That makes a bred cow worth $1,980 if calves are$240/cwt. It makes a cow worth $2,145 if calves bring $260/cwt. Extend the ratio to 1.65 calves, given pent-up demand and whatnot, and you're talking bred cows worth $2,178 and $2,360, respectively. The point is that when judged through history, current prices seem to be within reason.
 
You might also like:
Are Your Sorting Skills Up To Snuff?
Corn Stalk Bales An Option For Cost Saving
10 Utility Tractors For 2014 That Offer More Power & Comfort
Just When We Thought The Bubble Might Break, The Cattle Market Surprises Us
Subscribe to Our Newsletters
BEEF Magazine is the source for beef production, management and market news.
You May Also Like
---