Higher Livestock Prices Strengthen Rural Economy
Higher Livestock Prices Strengthen Rural Economy
While the outlook for crop-based farm income is lower, higher livestock prices are supporting a stronger rural economy.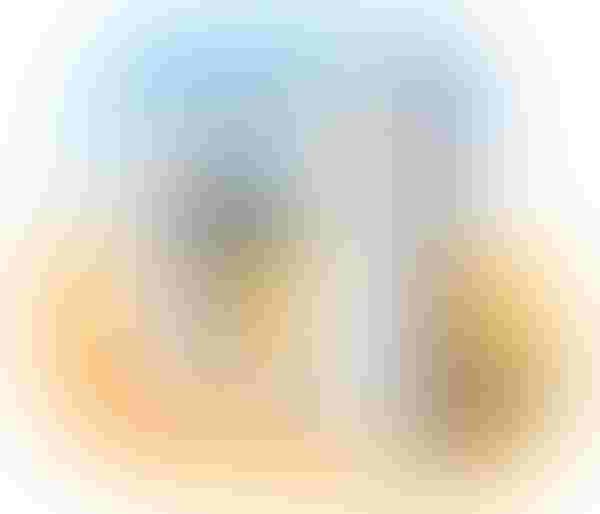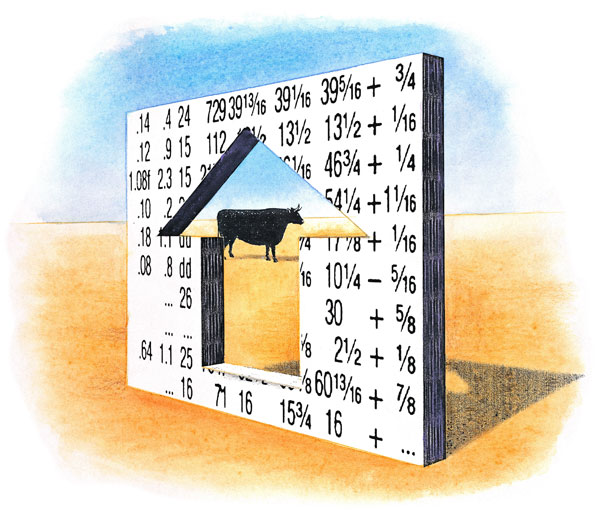 "The overall index for the rural mainstreet economy indicates that economic conditions of the areas of the nation highly dependent on agriculture and energy are improving. Recent gains in agriculture commodity prices are boosting the farm/rural economy," says Ernie Goss, the Jack A. MacAllister chair in regional economics at the Creighton University Heider College of Business. 
In fact, after moving below growth neutral in February, the rural mainstreet economy has moved above the 50.0 threshold for three straight months, according to the May survey of bank CEOs in a 10-state area. The Rural Mainstreet Index (RMI), which ranges between 0 and 100, with 50.0 representing growth neutral, increased to 55.6 from 53.2 in April, Goss says.
A survey of banks in the Federal Reserve's 10th District shows similar results, at least for livestock producers. High cattle and hog prices coupled with lower feed costs improved profit margins, which bolstered farm income for the livestock sector and supported a slight rise in ranchland values. So say Nathan Kauffman, Omaha branch executive, and Maria Akers, associate economist, in a wrap-up of first-quarter results from 10th District bankers.
Join the conversation! Follow us on Facebook and Twitter.
Following several years of challenges to profitability in the livestock sector, nearly half of bankers surveyed by the Omaha Branch of the Kansas City Federal Reserve noted a modest improvement in the financial condition of livestock borrowers. While lower corn and soybean prices dampened farm income expectations in crop-growing regions, the resulting reduction in feed prices helped improve profit margins for many livestock operators. During the first quarter, feed costs dropped 10% from their peak in 2012, reducing break-even costs for cattle and hog feeders.
Furthermore, according to the USDA Economic Research Service (ERS), the value of cow-calf production less operating costs jumped 34% from 2012 to 2013.
In contrast, tighter profit margins for crop producers were a drag on 10th District farm income in the first quarter of 2014 despite improved profitability in the livestock sector. Low corn and soybean prices, combined with relatively high input costs, tempered farm income and cropland values. In addition, winter wheat growers were concerned that poor yields would limit profits despite a rally in wheat prices. With lower income, more crop producers borrowed to pay for operating expenses and bankers reported an uptick in carry-over debt compared with last year.
Both the Federal Reserve survey and the Creighton University survey note a decline in land values as crop prices have backtracked. According to Goss, the farmland-ranchland price index (FRPI) for May advanced to 46.7 from 42.9 in April. "This is the sixth straight month that FRPI moved below growth neutral. Stronger farm commodity and grain prices over the last several months should put a floor under farmland prices in the months ahead. I expect the index to move above growth neutral before Labor Day," Goss predicts.
Questions answered
In the Creighton survey, bankers were asked whether they supported construction of the northern portion of the Keystone XL pipeline. More than 90% said yes.
DeWayne Streyle, CEO of Unity Community Bank of North Dakota in Leeds, ND, said: "Farmers have shouldered the cost of inadequate access to rail cars due to increasing oil car shipments. The Keystone XL pipeline would benefit agriculture and energy independence."
Jeffrey Gerhart, chairman of the Bank of Newman Grove (NE), also favored pipeline construction, but other bankers offered conditional support. Terry Engelken, CEO of Federation Bank in Washington, IA, said, "I support the Keystone Pipeline if the U.S. is using the oil. If it is all being exported, then I do not support it."
Bankers were also asked if they expected the expansion of Vermont's recently passed law requiring labeling of genetically modified food to other states to affect the rural mainstreet economy.  Slightly less than half, 49%, expect this action to have negative economic consequences for the rural mainstreet economy.
Jim Shafer, CEO of the First National Bank in Tremont, IL, summarized much of the banker sentiment saying, "Over-regulation always has a negative impact on all of us."
Equipment sales: Farm-equipment sales remained below growth neutral for the 11th straight month. The May index sank to 33.6 from April's 36.7. "Propelled by rising farm income, farm equipment manufacturers in the region have experienced healthy growth since 2009. However agricultural equipment and implement dealers in the region are experiencing very weak sales to farmers in the region even as the farm equipment manufacturers are experiencing positive growth due to healthy sales abroad," Goss says.
Banking: The loan-volume index advanced to a robust 75.4 from 73.1 in April. The checking-deposit index declined to 54.8 from April's 65.1, while the index for certificates of deposit and other savings instruments dipped to 40.3 from April's 42.0.  
Hiring: Rural mainstreet businesses continue to hire at a solid pace. The May hiring index was unchanged from April's very strong 64.0. "Currently the rural mainstreet economy is adding jobs at a pace well above the long-term average. Furthermore, the region's employment has returned to pre-recession levels," Goss says.
Confidence: The confidence index, which reflects expectations for the economy six months out, fell to 51.6 from last month's 54.0. "International tensions and threats to agricultural exports reduced confidence among bankers for the month," Goss says.
Home and retail sales: The May home-sales index expanded slightly to 63.9 from 63.8 in April. The May retail-sales index rose to 51.7 from 50.0 in April. "Improving weather encouraged an upturn in home purchases and growth in an increase in the retail sales index," Goss says.  
Each month, community bank presidents and CEOs in nonurban, agriculturally and energy-dependent portions of a 10-state area are surveyed regarding current economic conditions in their communities and their projected economic outlooks six months down the road. Bankers from Colorado, Illinois, Iowa, Kansas, Minnesota, Missouri, Nebraska, North Dakota, South Dakota and Wyoming are included. The survey is supported by a grant from Security State Bank in Ansley, NE. 
Colorado: After moving below growth neutral for February, Colorado's Rural Mainstreet Index (RMI) for May inched above the 50.0 threshold for three straight months, advancing to 56.3 from April's 54.1. FRPI expanded to 55.4 from April's 50.6, and the new hiring index (NHI) for May rose to 70.1 from 68.9 in April.   
Illinois: For a second straight month, Illinois' RMI increased, rising to 55.8 from April's 53.3, while FRPI rose to 42.3 from April's 36.2. NHI improved to 59.6 from April's 57.4.
Iowa: The May RMI for Iowa expanded to 55.8 from April's 53.5. The FRPI for May advanced to a weak 44.1 from April's 41.4. NHI dipped to 61.1 from 61.6 in April.
Kansas: The Kansas RMI for May climbed to 56.3 from 53.8 in April, while FRPI increased to 52.2 from April's 46.3, and NHI advanced to 67.5 from April's 65.4. Dan Coup, of First National Bank in Hope, said, "Dry weather is a concern in our area for our crop producers and also cattlemen planning on grazing cattle this summer. The wheat crop in the area is heading and in poor condition, I anticipate the yields to be the poorest in years."
Minnesota: The May RMI for Minnesota rose to 56.4 from April's 54.1. Minnesota's FRPI increased to 55.2 from April's 50.0, and NHI grew to 69.9 from 65.7 in April. Bryan Grove, CEO of American State Bank of Grygla reported, "Northwest Minnesota needs warm weather and sunshine. We've had an extended period of cold, rainy weather that has prevented any spring fieldwork. Farmers are anxious to get to work."
Missouri: The May RMI for Missouri jumped to 57.2 from April's 51.3. FRPI soared to 68.4 from April's 42.3 while NHI skyrocketed to 80.5 from 55.5 in April.  
Nebraska: Nebraska's RMI expanded to 55.3 from April's 53.0. FRPI advanced to a very weak 37.1 from 35.8 in April, while the NHI dipped to a solid 55.4 from April's 57.1. Several bankers reported negative fallout from bad weather. Larry Rogers, executive vice-president of First Bank of Utica said, "We have heard 120 pivots from Cordova to Seward will have to be replaced as a result of the Sunday tornados. (It) will hurt our area economy."
North Dakota: The North Dakota RMI for May dipped to 57.8 from April's 59.4, with FRPI growing to 71.8 from April's 64.5, and NHI expanding to 83.2 from April's 80.0.
South Dakota: The May RMI for South Dakota expanded to 55.7 from April's 53.4, as FRPI increased to 41.9 from 38.1 in April and NHI advanced to 59.3 from April's 58.9.
Wyoming: The May RMI for Wyoming increased to 56.0 from 53.6 in April. The May FRPI grew to 47.4 from April's 40.9, and the NHI improved to 63.8 from April's 61.1.  
You Might Also Like:
Check Out This Photo Gallery Featuring Our Beloved Ranch Dogs
Industry At A Glance: Comparing Prices At The Meat Counter
Scroll Through 10 Of Our Favorite "Ranch Mom" Photos
Anemic Economic Growth Is Not The Beef Industry's Friend
Subscribe to Our Newsletters
BEEF Magazine is the source for beef production, management and market news.
You May Also Like
---