Industry At A Glance: On-Farm Grain Storage Increases
Industry At A Glance: On-Farm Grain Storage Increases
Grain storage capacity is increasingly a key component of the farm marketing decision-making process.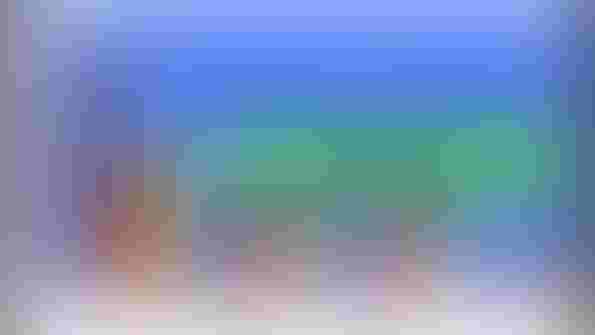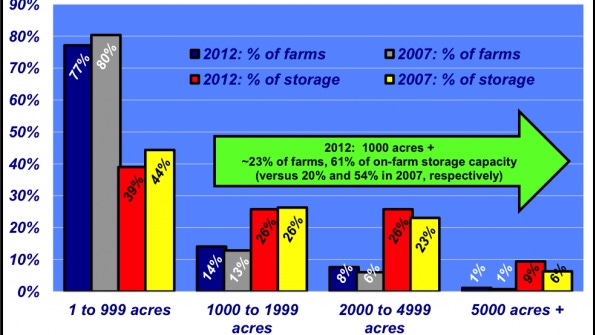 Last week's Industry At A Glance chart focused on the changing relationship between cropland and pasture values during the past several years. Cropland values have comparatively surged during the past several years.
Meanwhile, another important change has occurred within the farming sector since the 2007 Ag Census. Namely, there's been a sharp increase in overall on-farm grain storage. The 2012 Ag Census revealed an increase in storage capacity of nearly 445 million bu. (vs. 2007), while total farm numbers declined by just over 46,000 operations.
The outcome of that occurrence is increased consolidation of both farm size and storage capacity since the previous census. The 2012 numbers indicate that operations greater than 1,000 acres now represent 23% of all farms and possess nearly 61% of the on-farm storage capacity (vs. 20% and 54% in the 2007 Ag Census, respectively). 
That shift possesses some important implications. Primarily, larger operators now have greater capacity to market their grain independently, and that sector does so when market conditions match their respective expectations. In other words, storage capacity is increasingly a key component of the farm marketing decision-making process.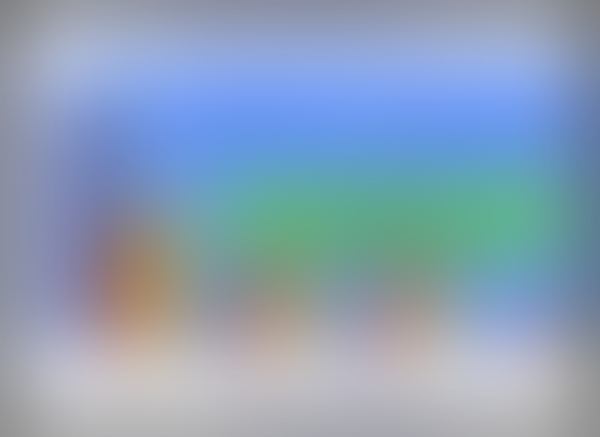 That reality also possesses further connotations around grain market dynamics – particularly when considering basis and positioning in front of USDA's quarterly grain stocks reports. 
Change is an inevitable component within any industry. But agriculture seemingly has undergone a dramatic transformation during the past 10-20 years; individual operations are positioning themselves for success going forward. Grain storage is a prime example of such.
How do you perceive this trend and its influence on the grain market? Will this consolidation and market positioning trend continue going forward? Leave your thoughts in the comments section below.
Nevil Speer serves as a private industry consultant. He is based in Bowling Green, KY, and can be reached at [email protected].
You might also like:
Readers Share Their Best Photos Of Their Ranch Dogs
65 Photos That Celebrate Cowgirls & Cattlewomen
Use These Late-Year Tips To Cut The Taxman's Bite
Wintering Calves With Their Mamas Means Healthier Calves
3 Lessons From A Greenpeace Dropout
Simple Steps To Up Your Cow Herd's Profitability
Subscribe to Our Newsletters
BEEF Magazine is the source for beef production, management and market news.
You May Also Like
---